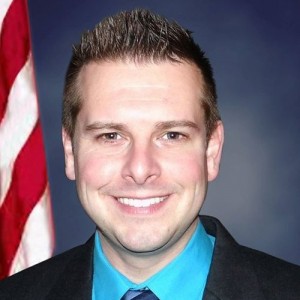 From his earliest elections, Cianci builds coalitions of those alienated from the status quo and those who yearn for power, and some people float both camps. For decades, incompetence by the city's Democratic establishment has created alienated communities – alienation Cianci used to create his own base and his own agenda.
Cianci has left a confusing, tattered, disjointed legacy – cheerleading the city, heralding public works projects, while at the same time undermining Providence's long-term success through failures in policing and schools. Cianci's administrations have long balanced the idealists, the power-hungry, and the marginalized. He can't return to power if one of those groups backs out.
Among the anecdotes I came across in Mike Stanton's book, one activist from the 1970s was particularly astute, noting Cianci's outreach to community leaders was based on a simple calculation: "At this point, he needs us."
And just as in the early 2000s Cianci needed a decent officer like Richard Sullivan to be police chief after the chaos of Prignano, in this decade Cianci needs community populists like Leah Williams Metts and Matt Fecteau to give legitimacy to his return campaign. Cianci needs Alan Shawn Feinstein and Yvonne Schilling to support him.
Cianci worked with many housing activists in the 1970s – and betrayed them once in power. As Michael Stanton wrote, "the director of the office's Homestead Board…was arrested for defrauding homesteaders seeking to move into abandoned houses that had been acquired by the city. When the police did a routine background check, they discovered that the director had been on parole for kidnapping and rape, and had been when he was hired in 1975. Besides shaking down homesteaders, he had another sideline- running a string of prostitutes who worked the streets of downtown Providence, in sight of City Hall." (p76)
Same song in the 1980s. By 84, "the Providence Chief of Police, Anthony Mancuso, had held an extraordinary meeting in his office…Council members came away shocked. Mancuso displayed two lists – one of Public Works employees with criminal records, another of Public Works employees with ties to organized crime." (p187) Though truth be told, it's hard to imagine how many councilors were really "shocked" by these revelations.
In the 1990s, Cianci promised he never stopped caring. In 1991, Cianci signed agreements with a supporter leasing an old, side street autobody garage shop as a registration building for schoolchildren, for at least $750,000. The lease was up for renewal in 1994. Stanton noted, "When Julia Steiny, a maverick School Board member and East Side playwright, fought the lease, hoping to steer more dollars to impoverished educational programs, she was warned by a school official not to buck City Hall. After the lease was renewed, Cianci dumped her from the school board." (p258)
These anecdotes are a few of many. There are real splits and divisions in Providence- splits Cianci has used for his own success. Good people have had their hearts broken so many times. Cianci's charisma hides the truth – he loves power, needs it. And his administration's record  – inconsistent graduation rates, rising crime, uneven job opportunities, inconsistent policing, blatant corruption -shows he doesn't deserve another go in office.
More on Cianci: