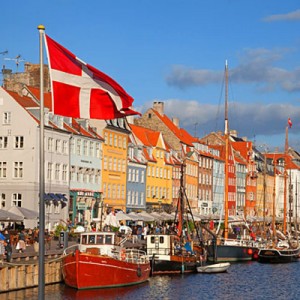 Andy Cutler from Cutler and Company has started a unique citizen diplomacy project called Smaller Cities Unite!  The premise is actually quite simple, and pretty awesome.
He is creating a new model for connecting cool, smaller cities (those with less than 1.5 million population) across the world.  Smaller Cities Unite! seeks to form mutually beneficial collaborations among partner cities on multiple levels: student engagement, economic development, arts and culture, policy, and entrepreneurship.
Andy is recently back from his trip to Copenhagen, the first partner city included in Smaller Cities Unite!  While there, he met with 50-60 individuals over the course of about 11 days.  Why Copenhagen?  There are several reasons, namely:
Both cities are amongst the first settled on their respective continents (Copenhagen in 1137 and Providence in 1636);
Both are "college" towns rich in academic assets (Copenhagen has 14 colleges and universities and Providence has 7);
Similar in geographic size (Copenhagen encompasses 34 square miles and Providence 20.5 square miles); population size (Copenhagen has 1.2 million residents and Providence has 180,000, but the Greater Providence Area has upwards of 1 million and is the 2nd largest city in New England and represents the 37th largest metro area in the U.S.)
Both cities are globally acclaimed for their arts and design communities;
Both cities are "gateway cities" (Copenhagen is not only a gateway city to Scandinavia, but also to most of Western Europe; Providence is a gateway city along the I-95 corridor in the Northeast Region of the U.S. stretching from Maine to Washington, D.C.)
Language is not a barrier between Providence and Copenhagen as over 80% of Danes generally speak English.
But more importantly, Copenhagen does some things very well that Providence can learn from and Providence does things very well that it can teach Copenhagen.
I sat down with Andy on Wednesday to interview him about his experience.  Watch the video here:
One of the most important themes from his trip is that Copenhagen is very receptive to this sort of partnering, especially because it would be a mutual learning experience.  Smaller Cities Unite! is just as much about sharing information as it is collecting information.  Says Andy, "we weren't just asking, we wanted to give too."
Copenhagen is a world leader in bicycle infrastructure design for cities, something that would be incredibly helpful as the Providence Bicycle and Pedestrian Advisory Commission develops strategies for Mayor Angel Taveras to promote biking and walking in Providence.
Copenhagen (and Denmark) has committed to become completely energy independent by the year 2050. And to demonstrate its seriousness, the country generated 40% of its energy from renewable sources by 2012, eight years ahead of schedule.  As the Deepwater Wind project continues to move forward, there are likely lessons to be learned from Copenhagen's experience with renewable energy.
Betaspring in Providence is unique and innovative in its approach to entrepreneurship and is recognized globally for the effectiveness of its 12-week accelerator program at growing, scaling, and funding companies.  Are there opportunities for the numerous entrepreneurs in Providence and Copenhagen to connect, partner, and break into new global markets?  There's only one way to find out.
Providence has a much deeper sense of community and a much more tightknit network of support and collaboration, particularly for tech and design, than does Copenhagen.  Establishing this framework in Copenhagen and between Providence and Copenhagen will likely benefit both cities.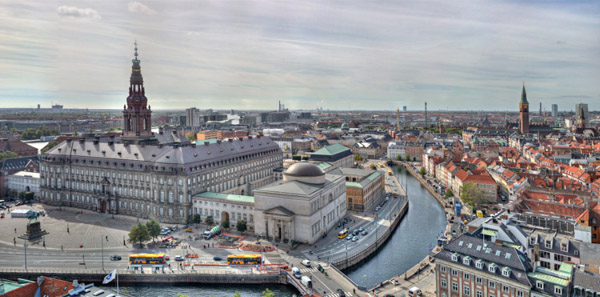 Establishing the initial connection was just the first step.  Andy is now thinking about what structures are necessary to make Smaller Cities Unite! a sustainable network of interchanges between Providence and Copenhagen to actualize the transfer of knowledge and ideas on an ongoing basis.  As the private sector was the initial source of the funding, they are likely to be necessary for future funding.  Additionally, there may be opportunities for foundation grant funding, or even public sector funds to promote and expand the project.  Anyone who is interested in donating time, resources, or ideas for the project should contact Andy Cutler at andy@cutlerandcompany.com or @andypvd.
Finally, Andy is grateful to his initial donors for this trip and wanted to identify them by name for their generous support.
Citizen Diplomacy: Cutler Unites Copenhagen, Providence

,