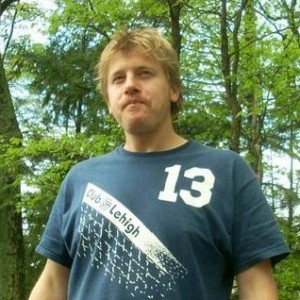 I first met Jamie Rhodes while working on David Segal's campaign for Congress and for the past year or so since he's been with Ocean State Action.  He's a great guy and will be a great addition for Clean Water Action as their new Director.  Congratulations Jamie!
Here's the press release:
Clean Water Action welcomed Jamie Rhodes to the position of Rhode Island State Director on February 1, 2012. Rhodes was selected as the next director following the departure of long‐time director, Sheila Dormody, who has moved on to Providence City Hall as the city's first Sustainability Director. Rhodes previously was Canvass Director from 2006 through 2009 before enrolling at Roger Williams University School of Law in Bristol, Rhode Island.

"We are excited to add Jamie to our leadership team," said Cindy Luppi, New England Director. "Rhode Island has taken great strides towards being a national model for mercury pollution prevention, investment in renewable energy and creation of producer responsibility programs. Jamie has the right combination of talent, drive and experience that will add to Clean Water's track record as a leading voice in Rhode Island's environmental movement."

"I am honored to re‐join Clean Water Action's successful team here in Rhode Island," says Rhodes. "I look forward to working with our allies in the fight for our water, our health and our communities. As working Rhode Islanders struggle, our state needs to continue its commitment to public health and environmental justice."

In addition to Rhodes, Clean Water Action has also brought on former ACLU staff member, Amy Vitale, to promote the group's legislative priorities on Smith Hill this year. "Amy will be a great addition to our team," adds Rhodes, "Her years of experience working with the General Assembly will be invaluable for this year's push to expand manufacturer‐funded recycling programs to include paint and packaging and to stop short‐sighted efforts to overturn Rhode Island's decades‐long ban on municipal waste incineration."

In addition to the work to promote progressive solid waste policies, Clean Water Action's 2012 priorities include:

Promote sustainable funding for public transportation.
Establish environmental criteria for schools sited on hazardous land.
Elect pro-environmental candidates.

Clean Water Action is a national grassroots environmental organization with over 40,000 members in Rhode Island.