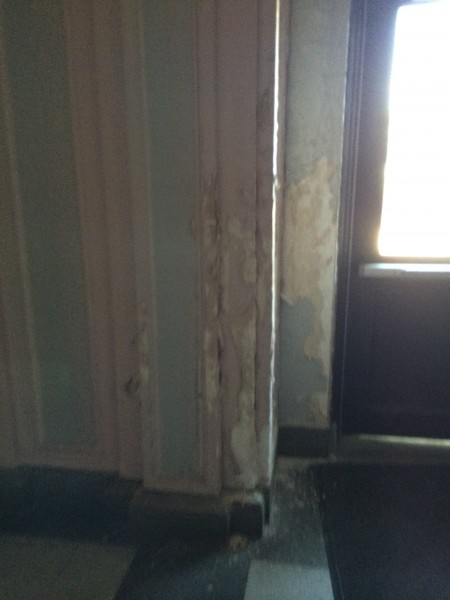 If you can believe it, until 1998 school building construction was a local matter in Colorado. Functionally speaking, with the current moratorium on state aid for school construction and rehabilitation, this is the case in Rhode Island right now. In Colorado in the 1990s, and in Rhode Island today, young people in low-income, politically-weak areas are less likely to attend high-quality public school buildings than those in wealthier, politically-networked areas.
Since 2008, however, Colorado has administered a competitive grant application for districts based on diverse state funding streams, including, since 2012, a small percent of taxes from marijuana sales.
"The state's voters in 2012 legalized pot sales – and taxed them heavily – in part because the constitutional amendment promised that $40 million a year would go toward school construction across the state," according to USA Today. "In the first full year of sales, however, the state expects to collect only about $17 million in special school taxes levied on the marijuana industry. Still, it's better than what the state collected the year before: nothing."
Colorado's current state funding stream has its origins in a 1998 class action lawsuit (Giardino v Colorado State Board of Education), says Kori Donaldson s. "The lawsuit alleged that the state had not fulfilled its constitutional responsibility to establish and maintain a thorough and uniform system of public schools because of the deteriorating condition of many public schools and issues of overcrowding."
In response, "Senate Bill 00-181 implemented the terms of a settlement, which required the General Assembly to appropriate $190 million for public school capital construction over a period of 11 years. In 2008, the General Assembly enacted the BEST act [Building Excellent Schools Today].
The BEST program distributes approximately $40 million a year. Yet, the demand for better schools in Colorado outpaces the funding supply, even with the BEST program. Colorado's challenges include overcrowded classrooms and overstretched buildings (one principal, Melanie Moreno, noted, "Even if we hired more teachers, we wouldn't have anywhere to put them.")
Todd Engdahl argues, "The BEST selection process is unique in that the construction board has a certain amount of discretion in making its recommendations and because it makes its decisions request-by-request in an open meeting where applicants are allowed to make brief in-person pitches to the board, in addition to the voluminous applications they filed months ago…
The board uses a complicated process to cull the applicants. Projects require a majority roll-call vote to advance to a short list, but projects die if they don't gain a majority, don't get a second or fail to spark a motion at all."
The Massachusetts model remains superior in that its application process has an emphasis on "urgency and need" in making decisions for construction, and provides a steady, consistent, and much larger funding stream. That said, Colorado shows a willingness to organize a formal, transparent grant process to make funding decisions, and the possibility of including new revenues.
Massachusetts and Colorado both have consistent funding streams to rehabilitate and construct school buildings. Rhode Island's leaders have a great chance to be innovative and do right by students, families, and teachers.