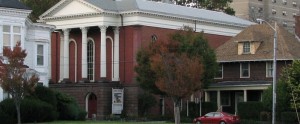 This 1917 article written by Rev. Arthus Winn,  reinforces the hope that our future of our growing diversities of class interests, racial national pejudices and purposes will also enable us to grow interdepencence, respect and cooperation that will enable us all to keep the unity of the spirit in the bonds of future peace. Such wise wisdom expressed so many years ago.
Common Humanity (slightly adapted)
If there is any age which needs to see life steadily and see it whole it is our own.  If there is any time when men need to see things together, when they need to see deeply enough to see musically, when they need some principle that will unite the competing yet complementary forces into harmony, it is the present.  At a time when the tendency of life is to ever greater and wider differentiations, when individual peculiarities are emphasized, and humans tasks are specialized, our hope for the future is that the growing diversities of class interests, racial and national prejudices and purposes there will also be "a growing interdependence and respect and cooperation," enabling us all to keep the unity of the spirit in the bonds of peace.

 And when the deeper view is taken and not the mere surface view, we discover that the things that bind us together are greater and more abiding than the things that separate.  Religion is learning the lesson; nay sectarian disputes, subtle and profitless dogmatic wrangles and theological bickerings which once absorbed so much of the thought of the religious world have already in large measure passed away.  And it is not an unreasonable attitude to cherish the belief that some day statesmanship will be guided by a wisdom which discovers how much we all have in common.  It is a vain thing to imagine that  national differences will be eliminated.  Indeed to prospect now is that national differences will be intensified, rather than lost; and yet, the time will come when inspired by the view that unites, the nations with national pride undiminished will be drawn closer together in the unity of the spirit because they have given thought to the things that make for peace.

 Despite the clash of arms and the shock of strife the fact of our common humanity abides.  At bottom human nature is one… The socialists have been surprised that the tie of nationality was stronger than the tie of class.  We shall yet learn of the tie of humanity is stronger and more permanent than the tie of class or nation.
Call to Worship is a regular Sunday series written and curated by some of the folks from the Bell Street Chapel, a Unitarian Universalist church on the West End of Providence. Click here for more on this series. And here for the archives.