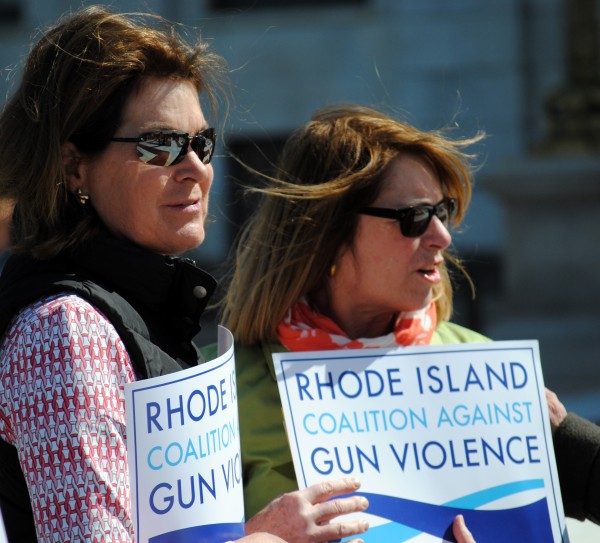 Last year, when Speaker Nicholas Mattiello brought the legislative season to an abrupt end, he said that the bills that did not come to the floor were "not very consequential" and "just not as important" as the legislation he had dealt with and passed. Among the bills that Mattiello deemed inconsequential and unimportant were three that dealt with guns.
Those three bills have just been reintroduced in the House.
H7199 criminalizes the manufacture, import, possession, purchase, sale or transfer of any ammunition feeding device capable of accepting more than ten rounds. Two years ago, when this bill was first introduced, Jerry Belair, president of the Rhode Island Coalition Against Gun Violence asked the following question, "Rhode Island law limits the number of rounds to five when hunting deer. Rhode Island law limits the number of rounds to three when hunting ducks. If we can limit the number of rounds in a firearm to protect deer and ducks, how can we not limit the number of rounds to protect our children and citizens?"
H7243 provides that only peace officers and persons approved by the school authorities for the purposes of educational instruction may carry firearms or other weapons on school grounds. A similar bill was introduced last year and died in committee. Apparently the idea that someone might bring a gun into a school in Rhode Island without the knowledge of school administrators does not bother our legislature.
H7283 prohibits any person convicted of a misdemeanor offense under §12-29-2 (a crime involving domestic violence) from purchasing, owning, transporting, carrying, or possessing any firearm. A similar bill submitted last year died in committee after Frank Saccoccio of the Second Amendment Coalition successfully mischaracterized the bill as a gun grab in both the House and Senate committee meetings.
Last year a poll indicated that 80 percent of Rhode Islanders want to keep guns out of the hands of domestic abusers, yet when it came time for action, the General Assembly, under the leadership of Speaker Mattiello deemed the bills above "not very consequential" and "just not as important."
What has to change in Rhode Island before common sense gun legislation can be passed? Mattiello has an A+ (100 percent) rating with the National Rifle Association (NRA).  Senate President M Teresa Paiva-Weed has an A (93 percent) rating from the NRA.
Trio of common sense gun bills introduced in the House

,