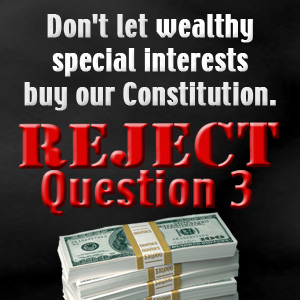 There is no greater irony than Patrick Conley claiming that opposition to a Constitutional Convention is rooted in "political paranoia," ("History shows there is no need to fear Constitutional Convention," October 31, 2014) while extolling the purity of the Constitutional Convention process. By Mr. Conley's own confession, it was only through "sleight of hand" – his own – that "the most significant substantive alteration ever made in the state constitution" occurred.
In his book, "Rhode Island in Rhetoric and Reflection," Mr. Conley notes that the 1973 Constitutional Convention was to be limited to "the consideration of certain definite topics." Feeling he knew better than the people who made the rules, Mr. Conley determined the convention should, in fact, force the electorate to decide every ten years whether or not a convention should be held. Because this was not on the list of approved topics, Mr. Conley stretched the rules of the convention in defining his amendment – claiming it was a revision of election law – placed a misleading title on his document, and bypassed the agreed-upon rules of the Convention. Yet, Mr. Conley promises us that this cannot happen again, with much more dire results for civil rights and civil liberties.
In addition, we question Mr. Conley's assertion that he "did not see any inordinate influence from" legislators and special interests during his participation in the 1986 convention. Again, in his own book, Mr. Conley writes of being chosen as general counsel for the 1986 convention by convention president Keven McKenna, but that "an irate Speaker [of the House] Smith called President McKenna with an ultimatum: either general counsel Conley goes or your convention funding goes. Thus ended, at least for now, my paid career as a constitutional reformer." Mr. Conley promises a convention similar to that in 1986. As do we; the difference is that we have provided Rhode Islanders with the truth about the 1986 convention, and what a 2016 constitutional convention would be.
Mr. Conley's tales of the "sleight of hand" and politics run amok of the Constitutional Convention are just one more reason voters should reject Question 3.
Hillary Davis – Policy Associate at American Civil Liberties Union, Rhode Island Affiliate
Conley no stranger to Con-Con 'sleight of hand'

,