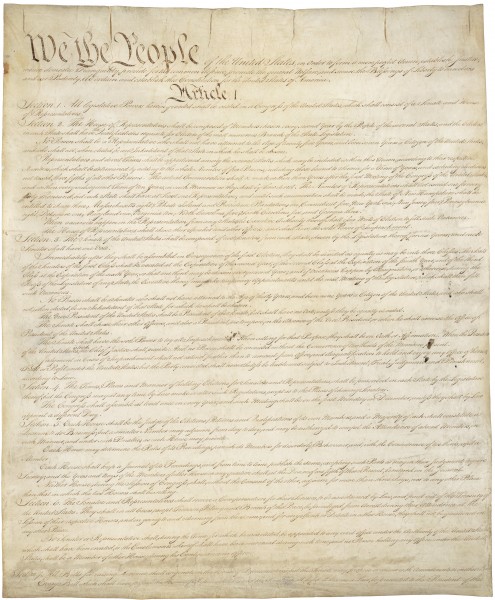 "It is beyond reproach that the First Amendment only protects sincerely held beliefs that are 'rooted in religion,'" said Assistant Attorney General Adam J. Sholes, as quoted in the Providence Journal.
Sholes couldn't be more wrong and his position is particularly troubling given that he practices law in the State of Rhode Island, the place where the first government guaranteeing freedom of conscience was formed.
The case revolves around Devon Letourneau and Robert Vangel, two men at the ACI who are suing the state, alleging that "they are being blocked from practicing their faith" while in prison. The faith they maintain they are being blocked from practicing is the Five-Percent Nation, which many in law enforcement see as little more than a criminal gang.
According to the ProJo, "The state is asking that the suit be dismissed, saying that prison officials acted reasonably and in good faith in their official capacities and that the First Amendment and the federal Religious Land Use and Institutionalized Persons Act do not protect 'cultural activities and beliefs.' The state emphasizes that Letourneau and Vangel explicitly reject defining [their beliefs] as a religion and instead consider it a culture or way of life."
While acknowledging that the state may have compelling interests in preventing these men from engaging in the fullness of their religious practice due to concerns about safety, security and rehabilitation, I have to firmly disagree with Assistant Attorney General Sholes. There is no question that the establishment clause of the Constitution, the part that reads, "Congress shall make no law respecting an establishment of religion, or prohibiting the free exercise thereof," fully applies.
There are many world views, philosophies, life stances or ways of life that are not religious in nature, yet are considered fully equal to religion in terms of conscience and liberty, under the law. Though I confess to not fully understanding the intricacies of Letourneau and Vangel's beliefs, from what I've read they make no less sense than any number of other religions, faiths and beliefs that are routinely accorded First Amendment protections. Further, non-religious belief systems, such as atheism and Humanism, are protected under the First Amendment as surely as Christianity or Judaism.
Thomas Jefferson wrote "that the legitimate powers of government reach actions only, & not opinions." He further wrote that officers of civil government should "interfere [only] when [religious] principles break out into overt acts against peace and good order." In penning these words, Jefferson set a high bar for the United States, a bar we have not always met in times of crisis or fear.
According to the ProJo, five states have classified the Five-Percent Nation as a gang or a security threat. This determination in no way diminishes the Five-Percent Nation's status as a protected belief, but, per Jefferson, creates an onus on the government to take extra care when restricting an inmate's ability to practice their beliefs.
The state's defense then, should not be that the Letourneau and Vangel's Five-Percent Nation beliefs are not protected by the Constitution as Assistant Attorney General Sholes seems to maintain, but that the state has made every safe and reasonable effort accommodate the beliefs.
In doing so, we will have protected not just the beliefs of two inmates, but the liberty of conscience of all Rhode Islanders.
First Amendment protects freedom of conscience, not just religion

,