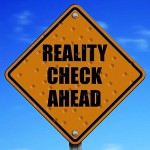 In response to our post this morning about how increasing income taxes by 2 percent the tax rate for the richest 2 percent of Rhode Islanders, I got a couple responses on Twitter.
One came from the RI Tea Party that I thought was particularly ridiculous, but I think it also speaks to a way fiscal conservatives are manipulating the debate here in Little Rhody.
RI Tea Party on tax equity
Storified by Bob Plain· Tue, Mar 12 2013 08:35:24
Redistribution of wealth = theft "@RIFUTURE: Tax equity bill would yield additional $66 million for Rhode Islanders. http://ow.ly/iNJkC"RI Tea Party
@riteaparty I think you are taking a very radical view of income tax reform.Bob Plain
@bobplain Persecute the wealth producers of RI by giving $ they've earned to those who have not? If that's radical, we're guilty as charged.RI Tea Party
.@riteaparty you think paying taxes is being persecuted? really? #firstworldproblemBob Plain
Here's a multiple choice question about the tea party tweets: When they tweet that tax reform is "theft" and/or persecution, do you think this is:
A realistic expectation from  a civil society that has long ago decided against anarchy
Purely philosophical, and not meant to be taken seriously as a matter of political debate
Pure histrionics meant to make a pretty moderate progressive tax reform proposal seem like Stalinism.
If you guessed 1., you will probably enjoy life a little more in Alaska, or certain remote parts of Montana. If you guessed 2., I'd really like to have that conversation with you at another time (maybe after the session). And if you guessed 3., chances are you understand how the political/economic narrative in Rhode Island is being distorted by radical libertarian talking points.
Seriously folks, this is a real issue in Rhode Island.
In today's Providence Journal Ed Achorn actually put forward the idea that perhaps Governor Chafee and the legislature want people to move out of Rhode Island because that will make them more politically powerful. This is a paid staffer for the statewide paper of record who wrote this!!
I once worked for an editor in Oregon who believed that September 11 was planned by the Bush Administration and that the United States faked the moon landing, and he opined about such things! Achorn's allegation is equally credible. Personally, I don't suspect either of them believe in such conspiracy theories … I think they all just enjoy writing ridiculous things.
Conservative Talking Points And Conspiracy Theories

,