Lost in all the discussion surrounding the reformation of Tax Stabilization Agreements (TSAs) in Providence is the fact that a multi-billion dollar resort hotel chain is an intended recipient of Rhode Island taxpayer's largess.
TSAs are enormous breaks on property taxes negotiated by the City Council as an incentive for businesses to locate in the city. This week the Providence City Council is expected to vote on a package of TSAs that will clear the path for the so-called "meds & eds" project on part of the I-195 land.
The Providence Journal reported that included in the I-195 land life-science park proposal is "a Le Meridien hotel with 175 rooms and 10,000 square feet of meeting space."  The Le Meridian is to be operated by Starwood Hotels and Resorts, a company that regular reports cash flows of approximately $850 million to $950 million a quarter. Starwood runs 1,200 hotels and resorts, and paid dividends to their investors to the tune of $2.4 billion last year.
Under the new TSAs, "projects over $10 million will be eligible for a 15-year tax stabilization agreement that will see no taxes in the first year, base land tax only in years 2-4, a 5% property tax in year 5 and then a gradual annual increase for the remainder of the term."
In essence, Providence will be giving away millions of dollars to billionaires.
In return, the "agreements include women and minority business enterprise incentives as well as apprenticeship requirements for construction and use of the City's First Source requirements to encourage employment for Providence residents."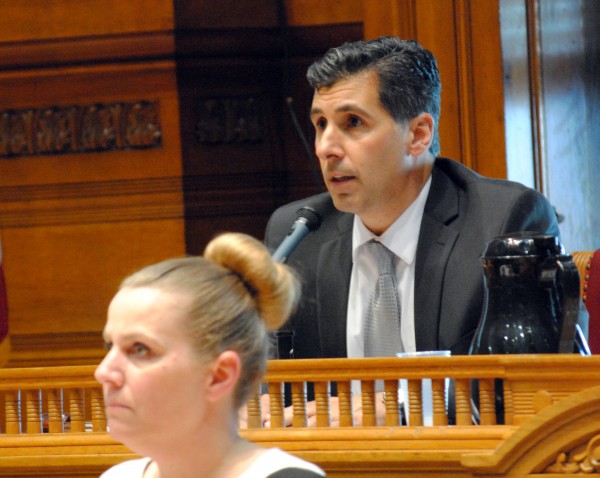 Unfortunately, Finance Chair Igliozzi has declined to deliver on the suggestion he made last year when he said that companies that pay less than $15 an hour should not receive tax breaks from the city.
Igliozzi has not responded to a request for comments.
Corporate welfare for billion dollar hotel chain in Providence

,