As the Providence home of Charles and Mary Fortune was being auctioned off Tuesday morning, activists from the Tenant Homeowners  Association (THA), a committee of Direct Action for Rights and Equality (DARE), stood in the sub freezing cold carrying signs that read, "Housing is a Human Right" and "Don't Evict, Negotiate!" hoping to deter investors and speculators from bidding.
As Charles Fortune and the THA members looked on, the auctioneer opened the bidding. Only one bid, for $45 thousand, was entered. At this point, according to DARE staff organizer Christopher Rotondo, a representative from the bank bid $100 thousand, effectively buying the property from themselves.
The Fortunes owe over $200 thousand on the property, where they have lived for twenty years. The Fortunes have been unsuccessful in attempts to negotiate affordable modification to their mortgage. They want the opportunity to buy their home at it's current assessed value, estimated to be about $130 thousand, not including needed repairs.
The Fortunes are currently working with a non-profit lender, Boston Community Capital (BCC), to buy their home back at its current value. Though it may sound weird to people not familiar with foreclosures, the bank buying the property back from themselves may redound to the Fortunes' favor, as the bank will now be motivated to sell the property at a reduced price.
In a statement Fortune said, "This home is my family's roots. We raised our children here and do not want to leave. The bank should have made our payments affordable, but instead wanted to continue to foreclosure, where they will actually lose money! No we have the chance to get our home back with BCC, we just don't want some investor buying it today and putting us out just to make money."
The THA is made up of owners and tenants who have faced foreclosure and eviction. They are working to prevent "mass evictions being carried out by the banks" and "until suffering to thousands of people… dragging down our communities."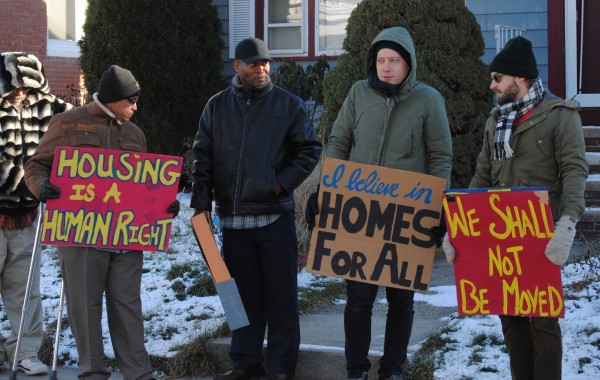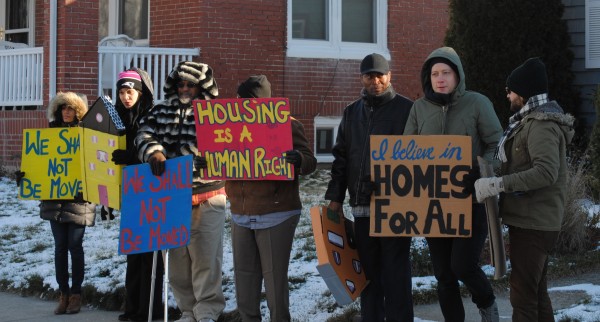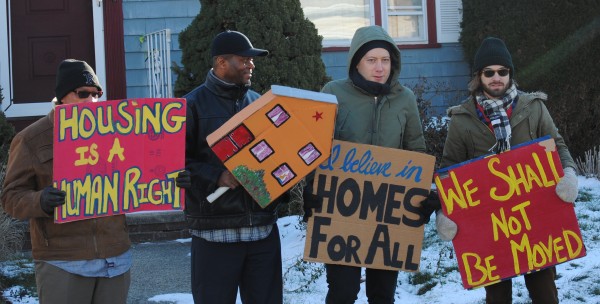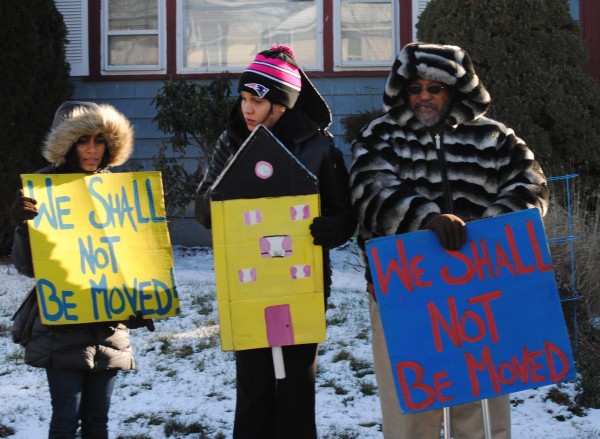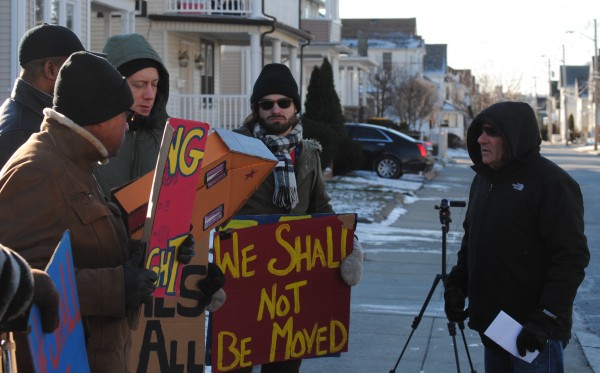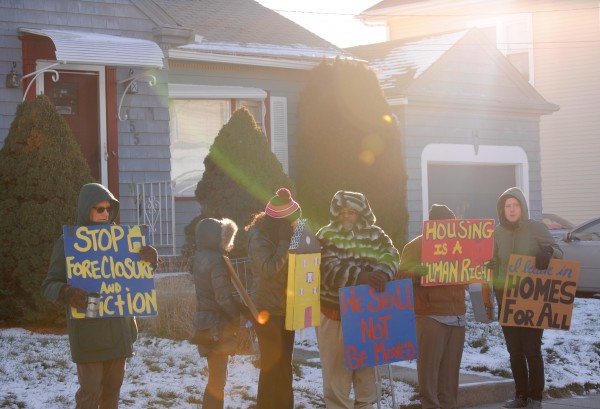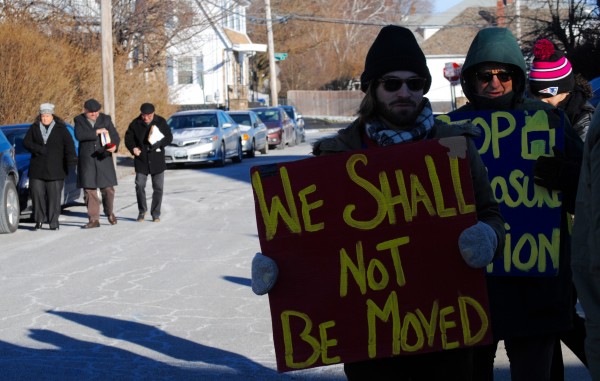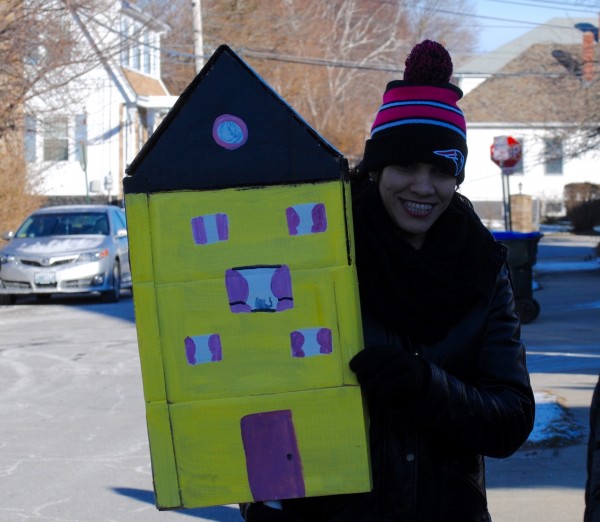 DARE intervenes during a house auction in Providence

,