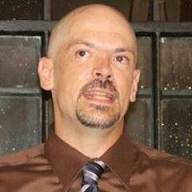 Dave Fisher, campaign manager for congressional candidate Abel Collins and former editor at ecoRI.org, announced on a new blog today that he plans to run for mayor of Woonsocket. The site is called Dave Fisher for Mayor of Woonsocket.
"I really believe we can stop the downward slide of the city of Woonsocket by providing some new leadership and fresh ideas at the local level," he said in a YouTube video posted to the blog. "It pains me to see the decline of this city that I grew up in that I have so much pride in."
He also speaks of recreating a culture that values diversity, arts and public education. He does not mention if he will seek the support of the Democratic Party, which is traditionally conservative in Woonsocket. Fisher managed Collins campaign for CD1. Collins ran as an independent.
In his first blog post, he takes aim at current Mayor Leo Fontaine.
Fisher is best known as a local progressive journalist who has authored several posts for RI Future and many for EcoRI, where he served as an editor prior to working for Collins.