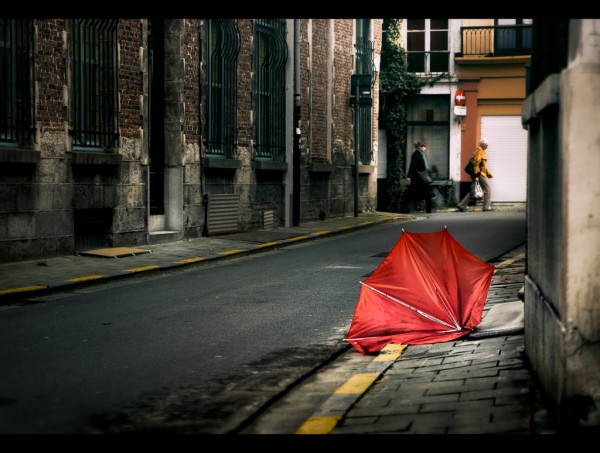 As the executive director of the COYOTE RI (Call Off Your Old Tired Ethics) I have attended several DayOneRI public trainings on trafficking.
My first encounter with DayOneRI was in January 2015 when they hosted a screening for the film "A Path Appears."  Not only did I find the film to be unrealistic, I found it offered no solutions addressing the reasons so many of our youth are entering into "survival sex." The organizers from DayOneRI were telling the audience stigmatizing myths, including how the average age of entry into the sex trade was 13 and how there were 300 thousand US children being exploited in the sex trade.
I took the time to explain to DayOneRI where these myths originated. I also pointed out that the majority of youths interviewed reported that they didn't have pimps and that they taught each other how to find clients while avoiding police and social workers. These youths reported that they could not get the state of New York to provide them shelter or other vital services. I also pointed out that over 50 percent of these youths were boys.
DayOneRI admitted that they do not house any of the youth that they rescue through traumatic police raids and arrests. DayOneRI explained that the teens are placed back into foster homes and the majority of them just runaway again. They admitted that they didn't have 1 bed to put a adult victim in, yet they seem obsessed with trying to find more victims and they seem to think providing free yoga classes will somehow change the plight of these teenagers.
The DayOneRI organizer then when on to suggest training postal workers to spot residential brothels. I explained that the majority of sex workers are consenting adults, who work together to ensure their safety and that this could result in getting the women charged with trafficking and it could also cause immigrant women to be deported.
It became obvious to me that DayOneRI's goal was to try to abolish prostitution, regardless of how many teenagers and women they put at risk. Training the public to profile women by race has had really bad effects. These types of trainings are now mandatory to TSA workers and they have resulted in Korean and Asian women being detained at airports.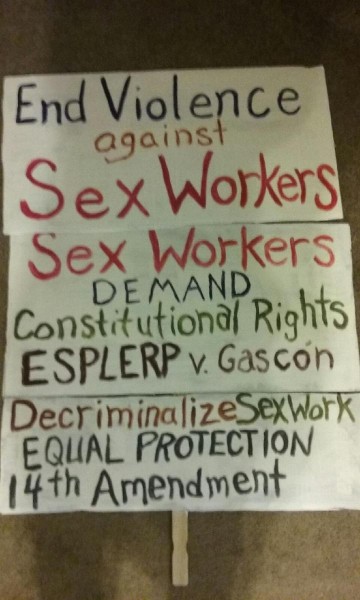 My next encounter with DayOneRI was in April 2015, when the organization hosted a conference for clinicians, educators, advocates and law enforcement to discuss the progress of a statewide trafficking task force. My friend and I paid $40 dollars each to get into the event and we found that DayOneRI was still peddling these same myths.  They even had a sign that said that there were 300,000 US kids being exploited in the US. I raised my hand and told the audience that DayOneRI had already been informed about these false stats.
During the Q&A, a women asked the DayOneRI panel, "How would we stop the cycle of a 19 year old boy who has been released from jail for trafficking?" The DayOneRI presenters responded that, "these boys don't bond with their mothers during the first 2 year of life and become sexual predators."
I almost fell out of my seat.
Under current trafficking laws, anyone who helps a minor engage in prostitution is classified as a trafficker, even if they are a minor themselves. In 2015 RI sentenced an eighteen year old boy to fifteen years in prison, and he will be required to register as a sex offender.  The boy was only seventeen when he was arrested and yet he was sentenced as a adult.
I wonder who was there to advocate for this boy.
Upon further research I have found that Safe Harbor Laws have failed to protect our youth straight across the board.
The trafficking panel featured Captain from the Providence Police Department. I explained to the Captain that COYOTE is a group of sex workers and trafficking victims and how I had just interviewed a sex worker who told me that she was attacked and choked out by a man posing as a client and that she didn't report it and now she has survivors guilt because she thinks this man may have murdered Ashley Masi in March 2015 in Providence.
The Captain responded by saying that they would give the witness protection if she came forward. I am pretty sure he doesn't even have the authority to authorize witness protection; those decisions usually are made by the attorney general.  I then told the Captain that police officers have been know to have sex with women and then arrest them for prostitution. The Captain responded, "not true" but then we went on to say that this did happen in Hawaii, NY, PA and many other states, but not in Rhode Island.
I emailed DayOne at least a dozen times, providing them with research and policies that could be put in place to keep our youth out of the sex industry, reduce sex trafficking and reduce violence toward sex workers.
They did not respond to my emails.
I have done a lot of research on the Polaris Project, launched in RI through a student at Brown University. I found they were also providing the media with false stat's and they publicly admitted that they did not provide any direct services to victims. I have documented the effects of Polaris Project in Rhode Island here.  Since then Polaris Project has retracted that the average age of entry into prostitution is thirteen and is more likely to be seventeen.
The Polaris Project receives $3 and 7 million in annual funding. Their co-founder, Katherine Chong, went on to work for the  U. Department of Trafficking, while her husband, Bradley Myles, now makes $150 thousand a year as the CEO of the Polaris Project. The Project is intended to help create protocols for Homeland Security to identify trafficking. So far, these have turned into "how to spot a hooker" trainings.
They have taught the TSA to profile Korean, Asian and Chinese women, and they are training hotel staff to report people that have too many condoms. They also train library staff to spot trafficking victims who come to the library. This caused Ohio to pass a law requiring hair salon workers to take mandatory trafficking training. All these programs are promoted by trafficking NGOs as it allows them to provide ineffective and stigmatizing services, trainings, while they pander to the media about all the wonderful services they offer trafficking victims.
Most people enter the sex industry to escape poverty, yet none of these NGOs offer permanent affordable housing, jobs that pay a living wage or access to a higher education without debt. The US government is funding trafficking NGOs at over $686 million a year.
I think it's time to stop the anti trafficking scam, and divert those funds to our youth and women living in extreme poverty.
[Part Two tomorrow]
DayOne peddling ineffective and costly sex trafficking programs

,