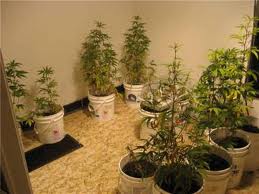 Massachusetts, Connecticut and Maine have already decriminalized possession of less than ounce of marijuana, as have a total of 13 states. But don't take our neighbors' words for it, a special Rhode Island senate commission on marijuana prohibition found in 2010 that the move would actually save the state money.
"Even by conservative estimates," reads the group's final report. "Rhode Island state agencies and departments involved in criminal justice stand to save money in their respective offices should the Rhode Island General Assembly decide to pass the decriminalization of possession of an ounce or less of marijuana."
The report is relevant as the Senate Judiciary Committee is slated to hear Sen. Josh Miller's bill that would make possession of less than an ounce of pot punishable by a $150 ticket. Currently, those caught with less than an ounce can be imprisoned for up to a year or fined between $200 and $500, or both.
In 2009, according to the group's report, 1,145 people were charged with simple possession of marijuana and were represented by the public defender's office. At an average of $347 per case, the change in law could save Rhode Island some $400,000 a year.
A "majority" of the Rhode Island Senate Commission to Study the Prohibition on Marijuana, made up of medical, legal and political leaders from across the state "agrees that marijuana law reform will not only benefit the state from a budget perspective, but would also avoid costly arrests or incarcerations due to simple possession of marijuana." Former Central Falls Police Chief Joe Moran and retired State Trooper Joseph Osediacz did not think so.
The state as a whole seems to agree with the majority of the commission. A Public Policy Polling survey found that 65 percent of Rhode Islanders agree that the penalties for possession of small amounts of marijuana should be lessened. Last week, when a House committee debated a similar bill 15 people testified in favor of the legislation and only one, Kathy Sullivan of the Barrington Prevention Coalition, testified against it.
Also on the docket is Sen Rhoda Perry's bill that would legalize and tax marijuana.