This is what Democracy looks like: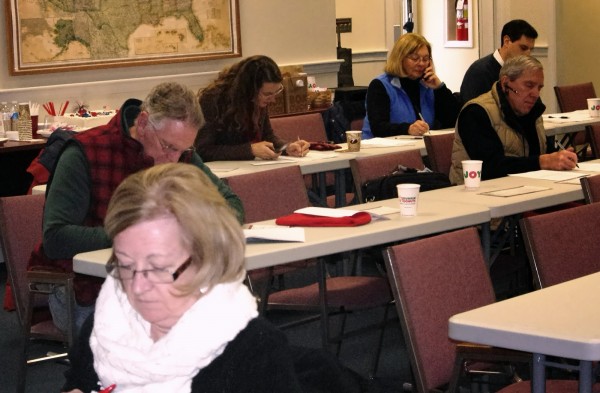 And this is what dirty politics looks like: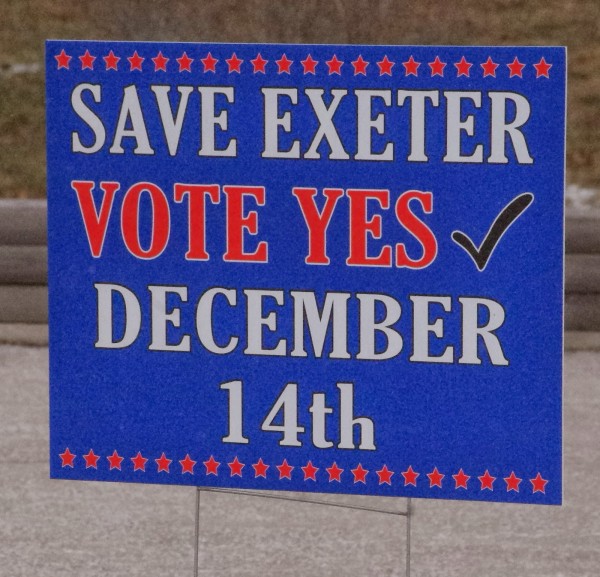 The first picture is of Save Exeter volunteers working the phones to explain to potential voters about why four democratically-elected Democrats were targeted for recall. The second photo is of a sign meant to confuse potential voters. It utilizes Save Exeter's slogan, but suggests voting against Save Exeter.
In his excellent recap on yesterday's special election, Will Collette of Progressive Charlestown, who took both these pictures, indicates that the misleading sign could be a matter for the state Board of Elections to weigh in on, though he also reports that Exeter officials are unlikely to do anything about it.
This is the kind of politics that makes people not trust the system because it is essentially trying to dupe rather than educate people. (Go figure that such tactics typically come from the same side trying to convince people that government shouldn't be trusted!) Whoever is responsible for this ought to be held accountable and influential conservatives like Doreen Costa and Andrew Morse who backed the recall should disavow such dirty tricks.
The misleading sign was the cherry on top of an entirely disingenuous effort to switch the local five member town council from having four Democrats to four Republicans. Norman Rockwell is rolling over in his grave that Anchor Rising used his famous painting of grassroots Democracy to depict this bit of ugly local politics.
Democracy vs. dirty politics in Exeter recall

,