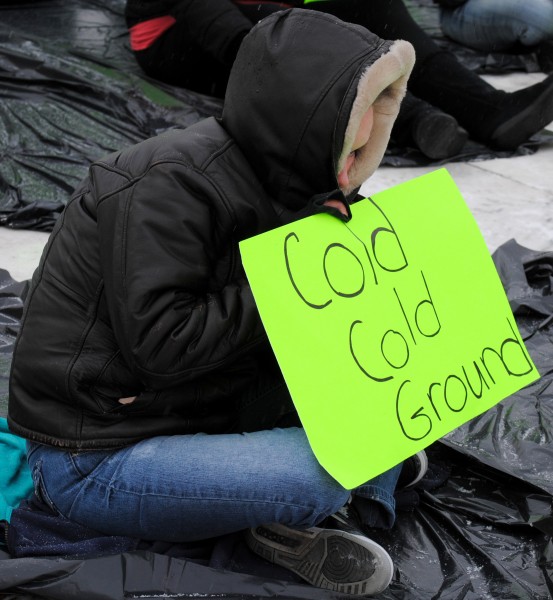 In 2014, there were at least 216 known deaths from accidental opiates overdose. Rhode Island is in the midst of an epidemic that has been somewhat mitigated by the availability of Narcan, an emergency medication that can keep someone overdosing on opiates alive long enough for them to get to a hospital. Those who have overdosed range in age from 15 to 65 and deaths have occurred in 30 different cities or towns in the state.
Opiate overdoses don't discriminate.
RICARES, (Rhode Island Communities for Addiction Recovery Efforts) in an effort to push the General Assembly towards renewing the program that makes Narcan available, staged a "Die-In" outside the State House on the first day of the legislative session yesterday. The activists are also seeking to expand the "Good Samaritan" law so that a person on parole or probation who calls for medical assistance in the event of a friends overdose will not be at risk of going back to prison. Activists are also looking for more funding for addiction recovery programs.
I was fortunate to be able to talk to Janina LeVasseur, a board member at RICARES, about overdoses, Narcan and addiction recovery. All the research and reading I did ahead of this event did not come close to providing me with the insight and understanding I got in this short conversation.
More than 100 people who committed to this action by laying on the ground in the freezing cold and snow demonstrated determination and fortitude. Many were there in memory of a loved one lost to an overdose.
As LeVasseur said in our interview, this is a social justice issue, and one that should be easy for us all to get behind.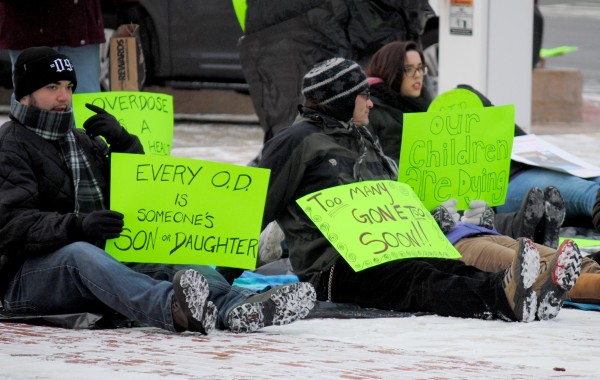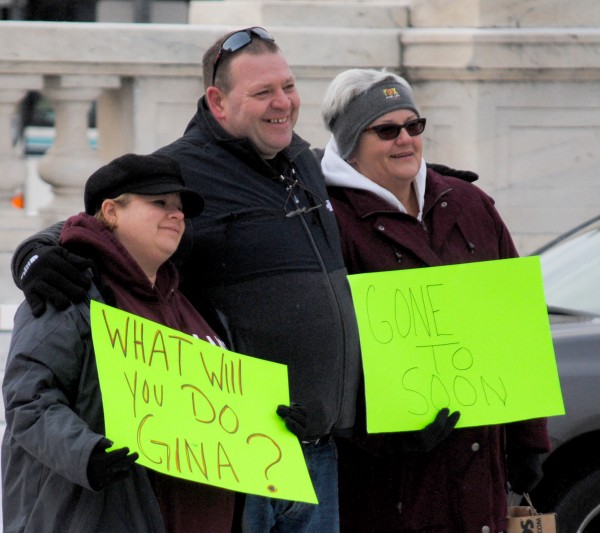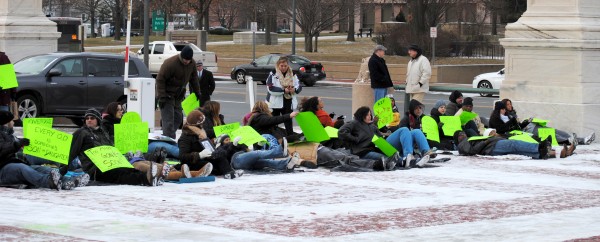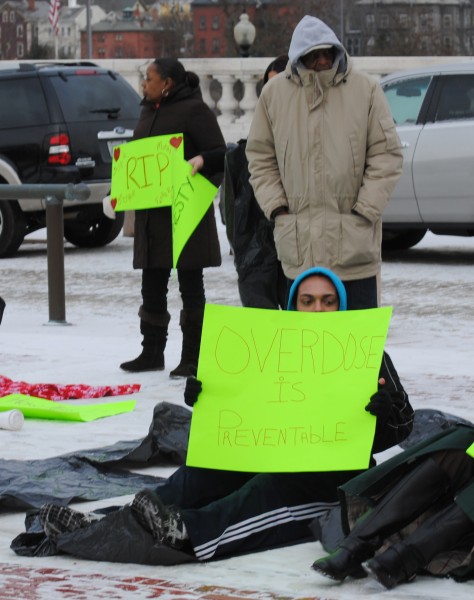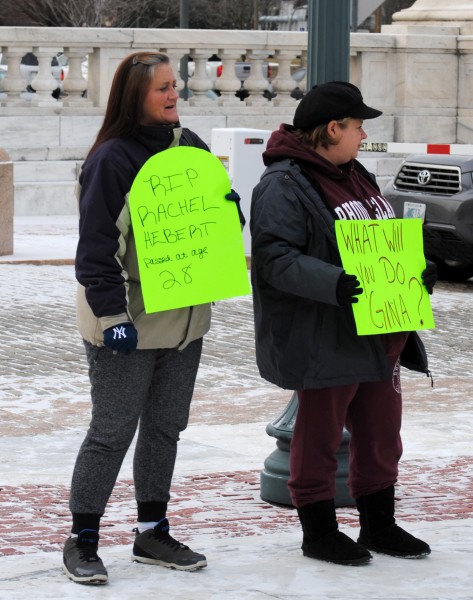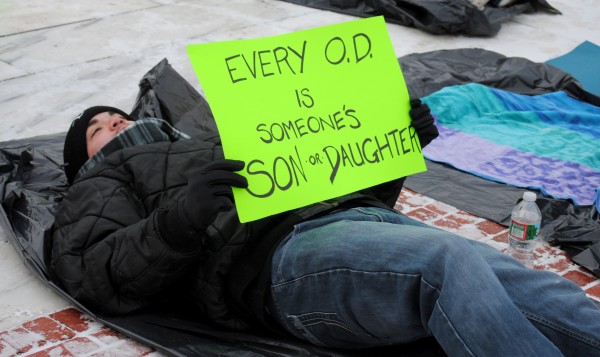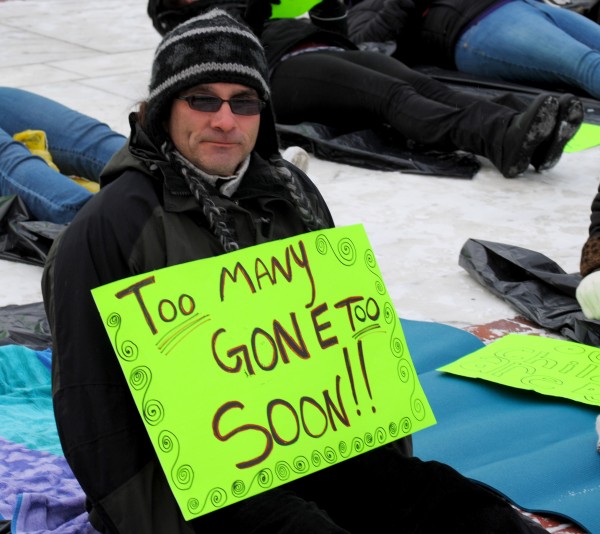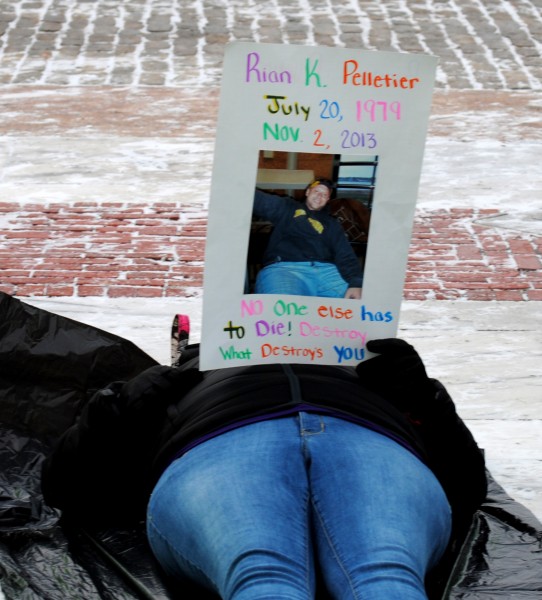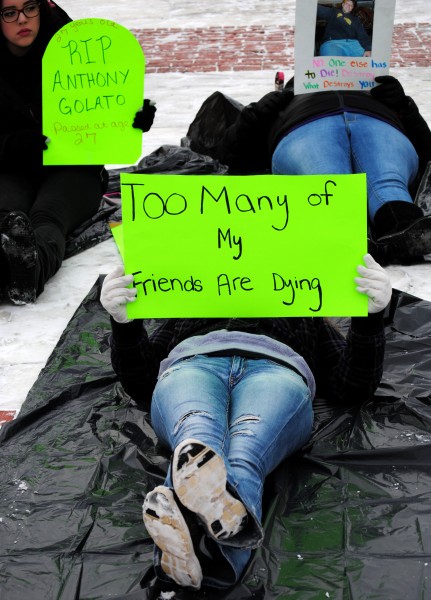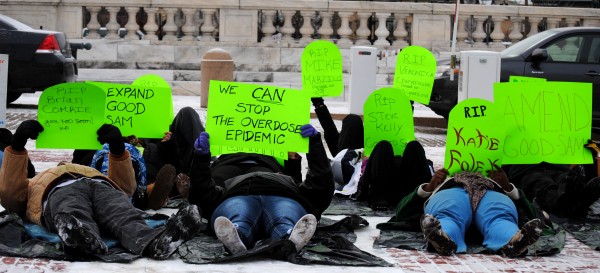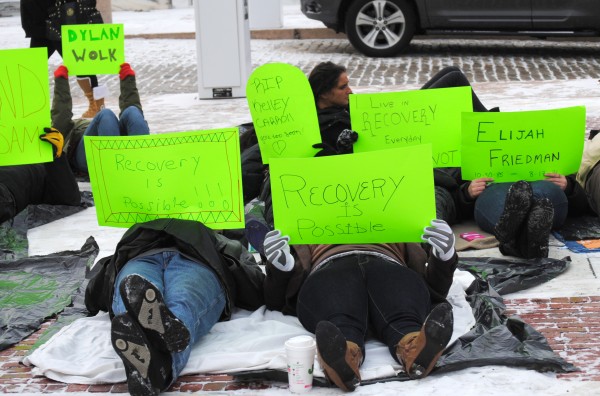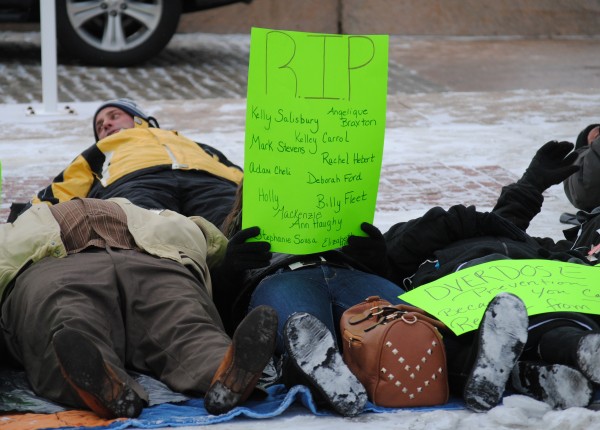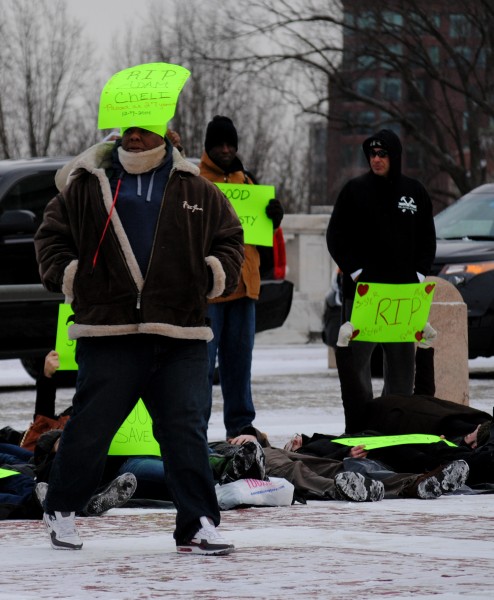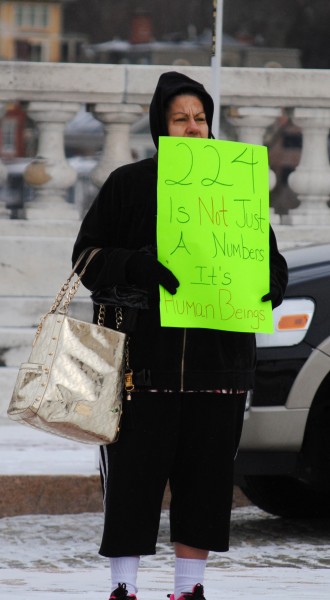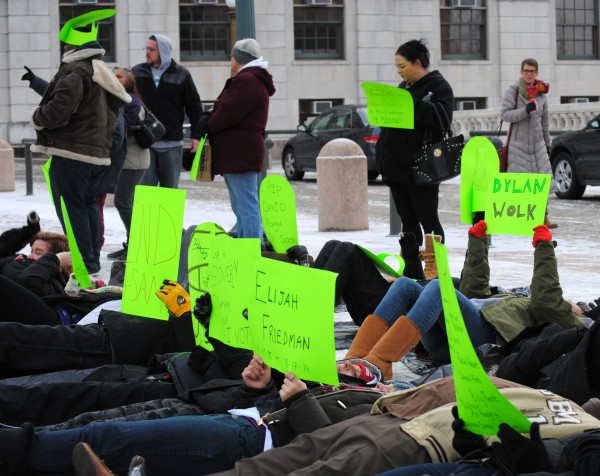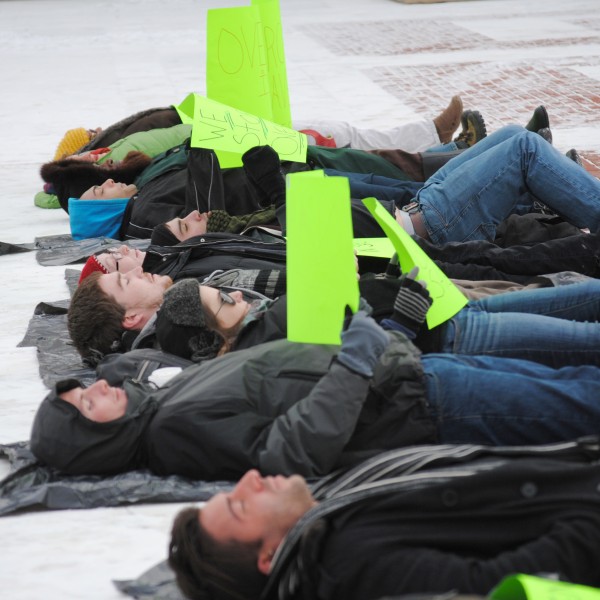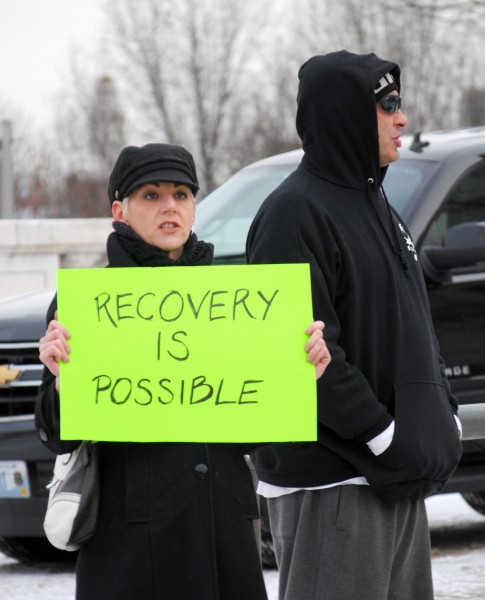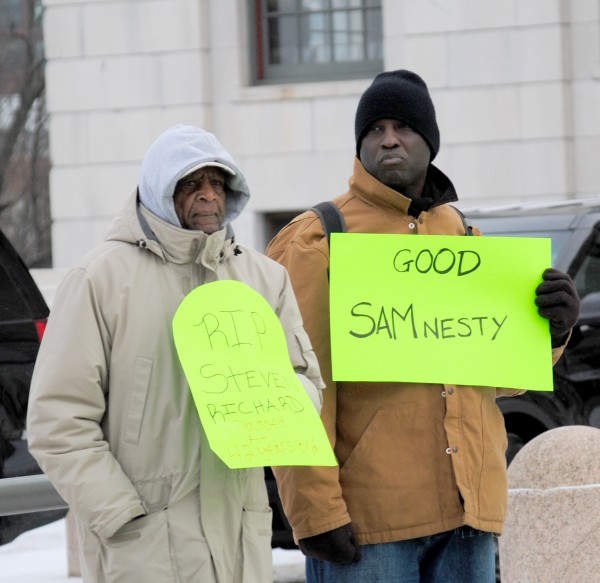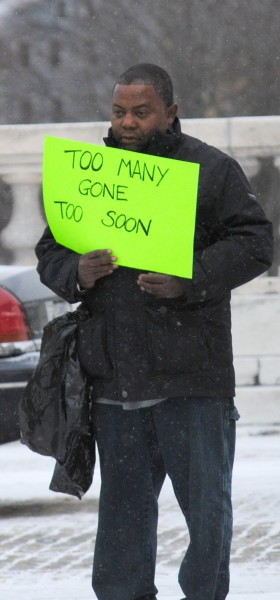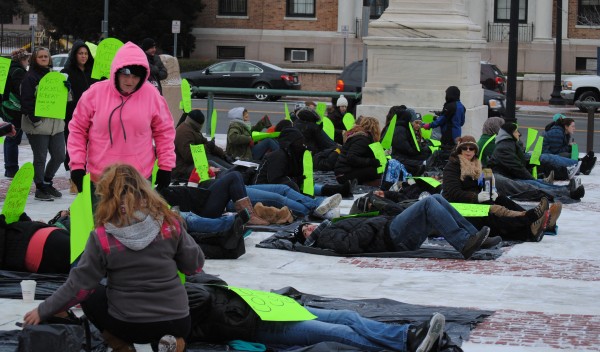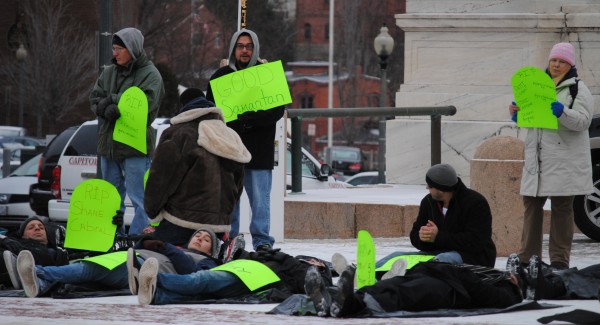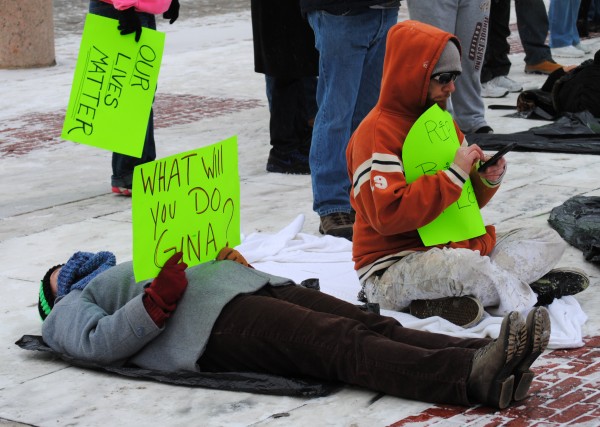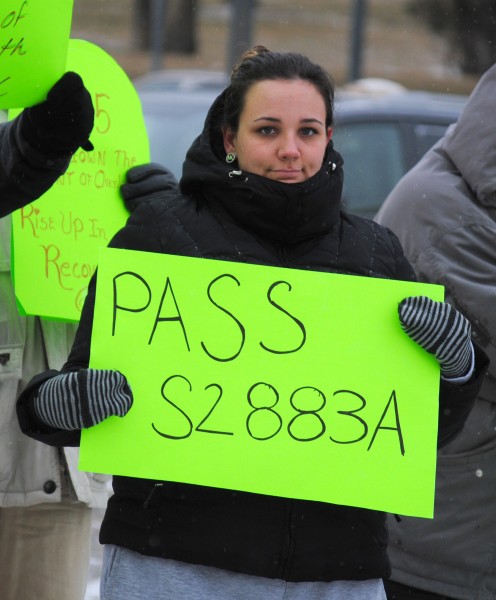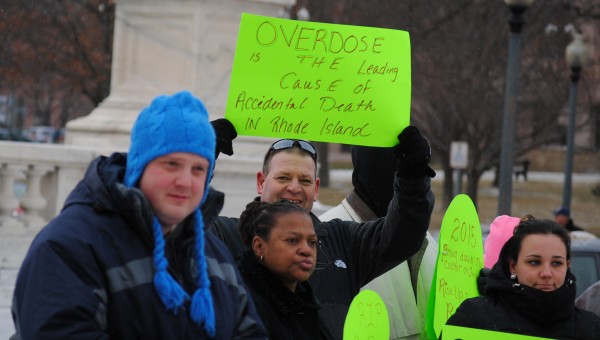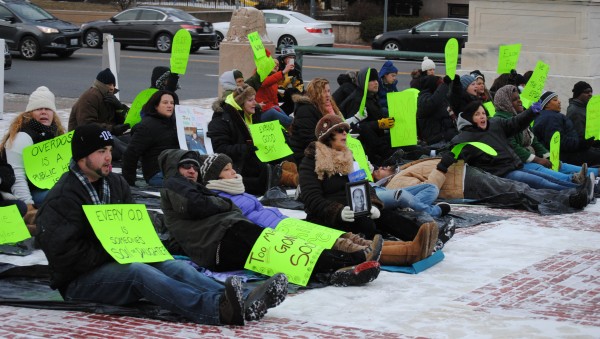 'Die-In' at State House highlights opium overdose epidemic

,