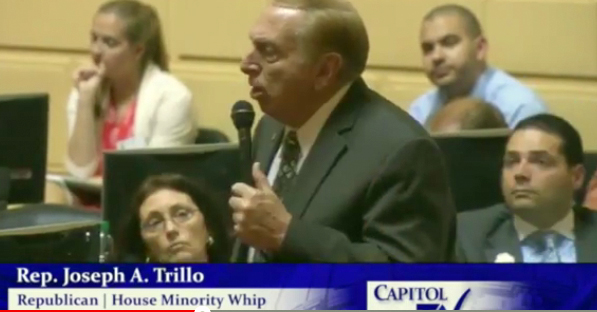 On July 4, 1776, The United States of America declared their Independence from Great Britain, and the long road to Democracy was begun, a road we are still on. Back then, Royalists opposed democracy. Today those Royalists operate under a different banner.
Those opposed to democracy today pretend that they are fighting Voter Fraud when actually they are fighting Voters. As Rep Joseph Trillo says, "I don't want everybody to vote unless they are informed on the issues."
Tom Door is spinning in his grave…
Featuring Joseph Trillo, Cale Keable, Arthur Corvese, Antonio Giarusso, Michael Marcello, Arthur Handy, Brian Newberry, Teresa Tanzi, Michael Chippendale and Nicholas Mattiello.
Disenfranchisement- a House debate in 5 minutes

,