In reviewing the basic facts of the case at hand, the behavior of a Providence Police officer and his union in reaction to a Dunkin' Donuts worker writing #BlackLivesMatter on his coffee cup, it seems useless to level mature critiques against a group behaving so immaturely. The statements of the two, as well as Dunkin' Donuts, can only be called childish, hammy, paranoid, reactionary and blatantly racist. This is not the first or last time that the Providence Police and their Latino mayor have carried on in such a fashion and the fact they continue to do so unchecked by the people who pay their salaries indicates that it will continue.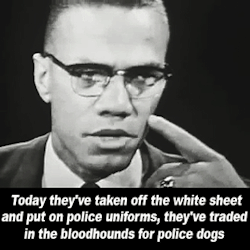 The first place to begin the discussion is with a mature analysis of the #BlackLivesMatter movement in Rhode Island. It is clear from the reaction and statements of the police that they see the movement as a threat to their self-designated right to antagonize people of color. One must only say the name of Cornell Young, Jr., the black police officer who was accidentally gunned down by white colleagues during a late-night robbery, to remind folks that even a badge does not protect black people in Providence. Consider the statements of the police union regarding the agitation of Kobi Dennis, who reported the racial profiling and harassment of his son by the so-called 'jump out boys' to police leadership:
The consequences of the combined actions of the police administration, City Hall leadership and these activists has been to decrease the safety of the citizens in the city of Providence due to the disruption of police activities, to increase the dangers posed to our police officers and to lower morale among the ranks.
The idea that a man who works out of the South Providence Salvation Army building on Broad Street poses a public safety threat and might be some kind of Ocean State Che Guevara is indicative of a mentality that hates when black and brown people dare speak aloud against their victimization. It is no accident that the international community cited America for 25 different types of human rights abuses through a UN Human Rights Committee report in April 2014, including several instances that involved the police. In March of this year, Cuba called America to account for racism in the prison and death penalty sentence applications.
This all provides fertile ground for the #BlackLivesMatter folks to plants roots in.
It is no mistake that Michelle Alexander's book about the police-prison industry was called THE NEW JIM CROW. Police forces say they exist so to protect and serve, but they also produce a genuine product, incarcerated black and brown men who become cheap labor for work-release programs. They create a new class of low-cost laborers who operate in workplaces that should be staffed with honest, unionized American workers. The fact the Providence police union is involved in this just shows how anti-worker and anti-American they are.
Providence was founded on two things, religious freedom and slavery. One of the first acts of Roger Williams was to sell Pequots into slavery in the Caribbean. Years later, the Brown family, the same one who endowed the University that bears their name, made their fortune selling Africans in slavery, as well as the ships, chains, and clothing that were used to transport Africans from the continent. When a slave escaped from his captors, a notice such as this one would be distributed to the newspapers and authorities.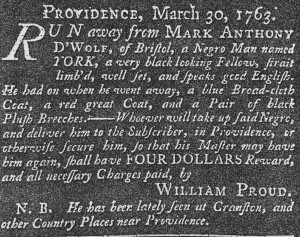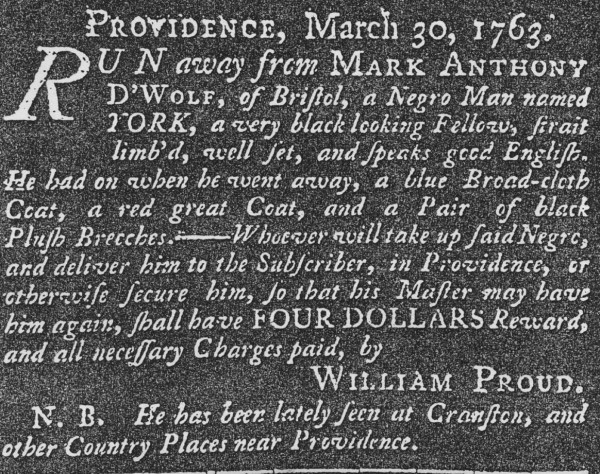 In reacting as they have and treating those who dare say that #BlackLivesMatter in such a fashion, the Providence Police have shown their true colors as not those who are interested in protecting poor people of color. They are rather the direct descendants of the Fugitive Slave Patrols who used to prowl the land looking for black and brown people who dare say their lives mattered and were worthy of emancipation. Their foolish response that 'All Lives Matter' is petty.
Are police officers the overwhelming majority of the prison population? Were their forebears brought to America in chains and raped, whipped, and worked for no pay upon arrival? Is there a cataclysmic level of poverty, disenfranchisement, and gun death fatalities among police in Providence that I missed? Are police being gentrified out of their historic neighborhoods in Providence to make way for recent college grads who serve as the shock troops of so-called 'urban renewal'? Are the children of police officers forced to see a majority of their fathers behind bars? Are their wives and partners routinely called 'welfare queens' and members of the 'moocher class' by austerity-minded politicians? Were the majority of the failed mortgages that crashed the economy in 2008 originally executed by predatory lenders who targeted Providence gumshoes? Is there an overwhelming level of fatalities related to asthma, diabetes, and under-treated cancers in the ranks that we at RIFuture are not reporting?
It is hard to judge which is more galling, the narcissism or the intellectual hollowness of these counter-slogans. For such a bunch of tough civil servants (who are also noticeably well-armed and equipped with military-grade body armor), they seem like a bunch of toddlers in dire need of a nap. We might be at risk for a flood in Providence due to their crying over nothing.
Someone wrote a slogan that affirms the value of human lives on a beverage container. When the anti-choice crowd, who do have a history of bombing health centers and shooting doctors, carry on as they do, we never see the boys in blue on the look-out for potential terrorism. Yet when black and brown people say they matter, it warrants a cacophony of self-important nonsense. None of the #BlackLivesMatter folks in RI have been involved in domestic terrorism, yet they are treated like it while the odious Bishop Tobin, the bin Laden of anti-choice hysteria, gets kid gloves. The hypocrisy is blatant.
That Dunkin' Donuts apologized because someone said #BlackLivesMatter shows that they do not actually care about black lives. One could speak volumes before this instance of how awful their corn syrup-based confections and watery coffee was, but now they have gone one step further and hung a shingle in the window that says 'WHITES ONLY'.
The #BlackLivesMatter folks have some steps to take in their efforts to mature as a movement and not get caught in the 'anti-politics' ennui that collapsed the Occupy Wall Street movement. When I spoke with Glen Ford recently, he emphasized the two most pertinent demands were ending mass-incarceration and gentrification. It may take a little while for the #BlackLivesMatter folks to articulate those demands properly, but in the meantime, a Martin Luther King, Jr.-style boycott of Dunkin' Donuts might suffice, demanding that black and brown people be made managers of stores in black and brown neighborhoods and that every one of them feature windows that say #BlackLivesMatter.
As for the black and brown police officers in Providence, I am sorry that they must work in such racist conditions. Providence has 37 out of 425 sworn officers on the force, which makes plain how serious they are about minority hiring. When I spoke with Kobi Dennis this summer, he said that he felt their minority hiring effort so far has been problematic.
The message is clear, Providence police, its union, and their mayor have allowed Taft Mazotti, head of the Fraternal Order of Police, to tar them all as people who do not think black lives matter. It is time for them to stop pretending otherwise.