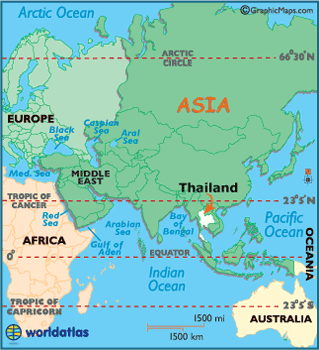 Like many this past week, I watched the results of the Euromaidan movement in Ukraine with some fascination. A street movement seemed to oust a pro-Kremlin stooge, succeeding in bringing about rapid change to a country. It's fascinating to watch.
Also in the international news about protests was Venezuela, where an opposition leader was taken into custody on the charge of inciting violence and American diplomats were expelled.
Strangely missing has been any news about Thailand, and its protests.
First, all of these protests are far more nuanced and complicated than is being portrayed to us. Mark Ames (himself a controversial figure) has a good article detailing the complications among the Ukrainian anti-government forces. The American embassy has this to say about the arrested Venezuelan opposition leader: "He is often described as arrogant, vindictive, and power-hungry…" And Thailand has its own issues, as anti-government protesters call for the suspension of democracy and the government may very well be corrupt.
But it's intriguing that the first two gain national media attention and the last doesn't. All three have had violence. All three movement pit a street protest against the government. All three seem to protest similar issues about the economy and clean-government. So why doesn't Thailand matter in the American press?
Because there's no enemy there. The Ukraine and Venezuela can be packaged into neat pro-West and anti-American forces. The president of the Ukraine is portrayed as Russian president Vladimir Putin's stooge. Therefore, we should support the anti-government forces who gave Putin a black eye (especially because they just beat us in the Winter Olympics). Meanwhile, the government of Venezuela is the successor to Hugo Chavez's government. And Chavez was bad because he was a socialist and Latin American socialists are always bad and dictators; unless they happen to run Brazil. So support the anti-government protesters there.
But Thailand? There's no American strategic interest there. This is not an issue of Chinese puppetry or of a dictator getting ousted. Do we root for the pro-monarchist forces when our own country was born in republican fires? Do we support the democratic government when it is stung by accusations of corruption, especially since we rightly value government that's above board?
Since the end of the Cold War, we might describe America as a superhero in search of supervillain. After all, it's no fun when Superman goes around beating up regular criminals; the fight's so unfair he just looks like a bully. For a brief moment, we thought the threat of terrorism was a good fit. But as John Green reminds us, "never go to war with a noun, you'll always lose."
So, like hackneyed comic book writers, we've returned on our old nemeses of international socialism and the Russians. Both are pale shadows of their former glories. And it's not clear what we'll accomplish here with out attention on Eastern Europe and South America. Perhaps one more country enters the European sphere (something we routinely deride as unstable and ineffective); maybe Russia gets deprived of a Black Sea base. In South America, one socialist falls (a very iffy maybe), while another has already won a landslide. Left-wing and socialist democratically-elected governments control 11 out 12 South American countries, many of which are hostile to American interests. That's a far-cry from the heyday of the Cold War, when right-wing military dictators ran the majority of South America.
We should ask ourselves a simple question. Are we consuming the news or are we consuming the narrative? One presents us facts and things that happened, giving us the tools we need to understand it without giving us a view on it. The other presents facts in a package to be interpreted in the manner the presenter desires us to.
Do we consume news or a narrative when it comes to foreign affairs?

,