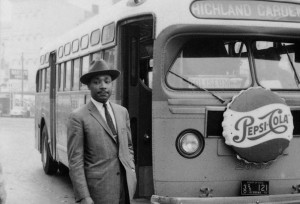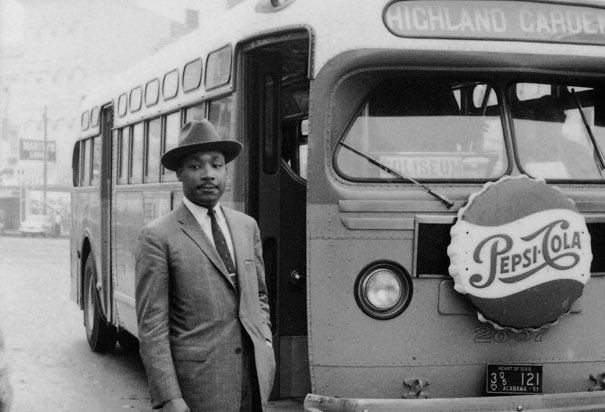 Next Thursday, on January 19th, at 6:30pm, members of the RIPTA board will be at Direct Actions for Rights & Equality (DARE), answering calls to reinstate two employees who were unjustly fired last month.  The fundamental question is: are  people with criminal histories are sentenced to a life of unemployment?  Even the New York Times has noted that nearly a third of Americans are arrested by the age of 23, but more importantly, the EEOC has long declared that a blanket policy of discrimination violates Title VII of the Civil Rights Act.
Can RIPTA fire employees after the media highlights their criminal records?  They may, but it may come with a cost.  The Rhode Island Public Transit Authority (RIPTA) allowed three people into their training program who had records, and all of the felonies were over five years old.  Two passed the training and made it to be drivers.  Not an incident was reported until the media decided to do a fear tactic story, about who was driving folks around.
Within four days of the story, RIPTA Chairman of the Board, Thom Deller (who has his own controversies over a long and peculiar government career) announced that the two drivers are not on the road.  The bus drivers union, meanwhile, held  a "No-Confidence" vote of the RIPTA CEO Charles Odimgbe.  Union President John Harrington says "We believe in second chances, but there was a lack of good judgment hiring those individuals…"  And therein lies the rub: when will it be good judgment?
Over 10% of Providence residents, for example, are actively on probation or parole.  Far more than 25% of the city has a criminal record.  Over 50% of Black men in Providence have criminal records.  These records range from petty to serious, recent to distant, with each subsequent charge being enhanced both in name and punishment.  Ultimately, petty crimes for those with extensive histories result in major prison sentences.  In general: those who have no felonies over the past five years have been faring well.  At what point are they employable?
It is poor public safety policy to take a cross-section of any community and say you are not allowed to work.  It is a sign of poor leadership if a community stands by as a bulk of the workforce is labeled "persona non grata," and there is no pathway back into society.  What is the message the legislators and the RIPTA Board are sending?  The one I hear is "We don't care where you look for work, just don't look for work around here."  This translates into, we don't care how you feed and house yourself, just go away.  Yet there is no place else to go… except prison.
What is the message being heard by millions of people across the country who have criminal convictions?  By tens of thousands of Rhode Islanders not lucky enough to work for an aunt or uncle?  That message is clear:  Don't bother looking for work.  Don't bother getting an education.  Don't bother obeying the rules.  Personally, I do not like that message one bit, yet I have heard it loudly for quite some time.  It means more people quitting after ten rejections in their job search, when perhaps the eleventh application would have paid off.  It means more drug sales.  More breaking into businesses late at night looking for a means to eat and sleep.  It means that people I care about are likely to end up on either end of a gun.  It means someone I know may carjack someone else I know, with one mother in a visiting room and the other at a funeral.
It is unfortunate to read statements by the bus drivers' union that fail to support the workers.  Dr. Martin Luther King's birthday is January 15th.  A national holiday for a man once vilified by the American government.  MLK famously led a bus boycott that resulted in a full integration of the drivers, and a change in the "Back of the Bus" policy.  With RIPTA already poised for further cuts, would they like a boycott by the people with criminal records and their family members?  Are such customers only good enough to buy a ride, but not good enough to work there?  A boycott of any scale and sustainability would possibly eliminate RIPTA altogether, and might be easy to do with one of the highest fares in the country.
From the days of "No Irish Need Apply" to Jim Crow segregation, courts and lawmakers have ultimately responded to a public that demands a right to regulate its own communities.  Title VII is just one avenue to attack systemic discrimination that links racial disparity with the effects of our current criminal justice system.  The people are on the rise in this regard.  Whether it is the recent victory in Detroit to "Ban the Box" on job applications, or Gov. Cuomo's ability to extract millions from companies who discriminate based on criminal records, it is becoming more expensive to hold the Puritan line of a chosen people ruling over the outcasts.
A coalition of groups, led by DARE and RI Community of Addiction and Recovery Efforts (RICARES), will be pursuing legislation this year that has received growing support to Ban the Box, including Providence Mayor Angel Taveras, House Judiciary Chair Edie Ajello, House Labor Chair Anastasia Williams, Minority Leader Brian Newberry, and Republican Rep. Mike Chippendale.  Representative Scott Slater  has been the primary sponsor of a bipartisan bill to address this very issue.  Ironically, the legislation is designed to give people a chance in the application process, to prove themselves as the two RIPTA employees did.  Only courage and wisdom of administrators can keep people employed once a negative portrayal comes out in the media.
Public transportation is primarily used by the poor and people of color; people who are highly policed and often know quite a few with a blemish on their record.  It is a shame to see elected and appointed leaders publicly state their assumptions that having a criminal record equates to being a bad person, a bad worker, or a danger to strangers.  To have no judgment process, no filter, is to say that all people without criminal records are equal.  They are all of the same intelligence, same work ethic, same moral standard, and should be awarded or punished all the same.  Those who paint broad strokes are clearly ignorant, because they certainly do not have enough experience with the huge percentage of America who have been arrested and processed through our criminal justice system.  Ignorance may get people elected, but it shouldn't keep them in power.