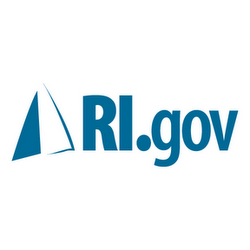 As we all are by now aware, Rhode Island's unemployed and under-employed population are preparing themselves to receive fewer and less effective services from the State of Rhode Island. The unprecedented reduction in workforce does not correspond with the extremely high workload created by the second highest levels of unemployment in the nation, and stagnant level of jobless citizens seeking help.
But wait! Never fear because technology is here!
Currently a system has been implemented called "The Call Back Manager." This system gives those who require assistance from a call center representative the option to either wait on hold for the next available representative or to wait for a call back by the next available representative. This means that less call center representatives are needed. Right?
But who calls the people back?
I suppose that minor detail was overlooked when calculating the number of staff to cut. The automated system still connects a customer with a human representative, trained to assist them in any number of widely varying claims issues and providing information. Okay, so that's just one minor miscalculation. There is other technology being encouraged by the wise elders administrating the efficiency-enhancing devices being implemented to ease the transition from human to robot. In fact, recent press has encouraged claimants to file their claims for unemployment insurance via the internet. This makes sense. The claim can smoothly pass through the system without a single set of human eyes ever having to scan the claim. Right?
But how about the hundreds of variables that stimulate the need for contact between claimant and specialist to clarify details left out or mistakenly interpreted? Or how about the fact that wages from other states play an enormous legal factor in accurately determining benefit calculations or entitlement in this state? Furthermore, when details like this are overlooked (as they quite often are by the already implemented "internet clean claim system") this leads to many dollars lost in non-recoverable overpayments.
Well of course there are a few bugs to be worked out and that's why we hired the experts from private industry to come and evaluate the specific needs of our department and tailor their products to best serve Rhode Island's jobless needs. These corporations have Rhode Islander's best interests at heart and the prices paid for their services are well worth the taxpayers dollars.
We have the front desk, where a person can walk in and speak with a representative who is explicitly instructed to have the customer complete a call-back form to be dispersed among the representatives and contact will be made within five business days to aid the individual. In fact, they can do this from an automated, touch-screen kiosk and never have to speak with a live person at all. Despite the fact that this is technically listed as the Unemployment Service Center, it is actually a call center and we do not provide services directly in-person.
But who calls them back?  Or, for that matter, the people who request information about payment via the UIHelp email system?
Well questions like this are simply wrinkles guaranteed to be ironed out after the majority of the representatives are laid off. The fact remains, when a person loses his or her job, he or she wants a human being to explain the rights of legal entitlement. People want to be helped by other people. Automation is excellent at facilitating what human resources can do. But we have all had the frustrating experience of having a complication with an organization, the solution to which is not offered as a numbered choice by the robot voice on the end of the line. When these complications are on the scale of losing one's home and feeding one's family, one wants to talk to another human being; a human being trained to explain in detail the when, where and how of the financial lifeline when it is needed most.
You will hear me repeat this many times before my writing days are over: Rhode Island is a reactive state. Not a proactive state. A little foresight goes a long way. Keep the staffing levels as they are and those drowning may stay afloat. Continue on the path of decimating a vital state agency and watch the water levels rise. The choice is up to the legislators and, lest we forget, the legislators answer to the citizens.
But only if the citizens speak up.
Drowning DLT to Replace People with Robots

,