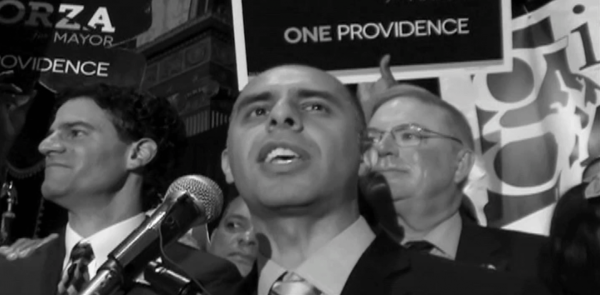 As State Representative-elect Aaron Regunberg wrapped up his community forum at Rochambeau Library, I had a brief conversation with Mayor-Elect Jorge Elorza, who told me that he is fully committed to working with community members to repeal the state ban on cities and towns determining their own minimum wage.
Repealing this anti-democratic law will allow the Providence City Council to raise the minimum  wage, or place such a measure on the ballot.
In June, hotel workers and labor activists won support from the Providence City Council for a voter referendum question on a $15 minimum wage law for hotel workers. Soon after, a provision was added to the House budget bill that prohibited cities and towns from setting their own minimum wage. During the campaign, Elorza pledged to help repeal this law, which is an ALEC model bill.
I previously took Elorza to task for backing away from this campaign promise, but this should put the matter to rest. I will continue to follow this issue, and look forward to seeing Mayor Elorza testifying at the State House when the repeal bill is opened to public testimony.
Elorza administration will fight muni min wage ban

,