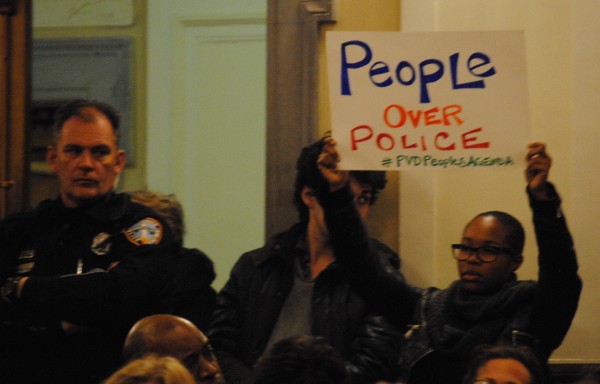 When the Step-Up Coalition decided to attend Mayor Jorge Elorza's second meeting with East Side citizens concerning what Commissioner Steven Paré called "a slight uptick" in crime, a certain amount of friction was to be expected. Members of the Step-Up Coalition, which includes DARE, PrYSM, the American Friends Service Committee and the Olneyville Neighborhood Association, have been clamoring for a meeting with Elorza for months, but Elorza has continually declined the coalition even as he met with the wealthier, whiter and more politically powerful East Side residents twice.
Coalition members and supporters arrived early and held a press conference outside Nathan Bishop Middle School, where they accused the mayor "of showing preferential treatment to one neighborhood at the expense of the rest of the city." Once inside, members of the coalition attempted several times to steer the forum towards their concerns, but moderator Cheryl Simmons, who provides an email list for residents to report crimes and receive alerts on the College Hill Neighborhood Association webpage, refused to allow the program to go off track.
At one point Simmons told the South Side residents in attendance that if they wanted to meet with the Mayor they should do the work of arranging their own meeting, to which they loudly replied, "We did!"
Though the Step-Up Coalition held signs and occasionally interrupted the proceedings, it wasn't until Simmons had exhausted the questions submitted through her East Side crime list serve and decided to take questions from the audience that the coalition finally got to ask Elorza their question.
The floor now open to questions, Vanessa Flores-Maldonado, a PrYSM organizer, walked to the front of the auditorium with her arm raised.
"Can I ask a question or will I be denied because I'm a person of color?" asked Flores-Maldonado.
Simmons was quick to say that questions were open only to East Side residents. Flores-Maldonado replied that she was an East Side resident and that her question was crime related.
"If its related to crime, go for it," said Simmons.
Flores-Maldonado reminded Elorza that as a candidate for Mayor he had promised, at the People's Forum on October 22nd, that he would support 10 out of the 12 points in the Providence Community Safety Act (CSA), a proposed municipal ordinance aimed at creating new police accountability policies in the City of Providence. Since being elected Mayor, Elorza has backed away from his promises.
Elorza took the microphone, but he didn't answer Flores-Maldonado's question.
Elorza misinterpreted her question to be  about the Comprehensive Community – Police Relationship Act of 2015, a bill passed by the General Assembly earlier this year and signed into law by Governor Gina Raimondo in July. This law requires all police departments in Rhode Island to collect racial data during traffic stops for an annual report to the Department of Transportation's Office of Highway Safety, prohibits consent searches of minors, and contains other measures aimed at protecting citizens from police overreach.
The bill Elorza talked about is not the Community Safety Act. (Here's a copy of the Act, marked up by Elorza and submitted to organizers ahead of the People's Forum a year ago.) When the Step-Up Coalition members realized what Elorza was doing, they called him on his act at once. They shouted that he wasn't talking about the right bill. Elorza smiled, and kept on talking about a state level bill as if he was answering the question about the city level ordinance.
Flores-Maldonado was not allowed a chance to follow up, but was told by moderator Simmons that the question was asked and answered. The next question was from an East Side resident. You can watch Elorza's entire, baffling and embarrassing performance on this question here:
Afterwards, I spoke to people from both the Step-Up Coalition and the East Side neighborhood. Everyone I talked to was stunned by the Mayor's outrageous behavior.
One woman, a long time East Side resident, told me, "I was really disappointed by the Mayor's response to her question. It made me think that he might have been lying about other things he said tonight. I mean, how can I trust anything he said?"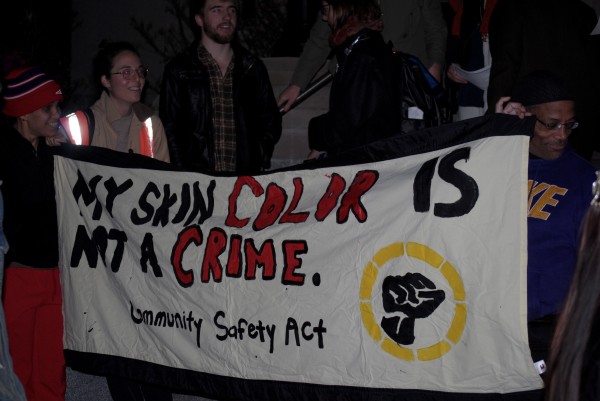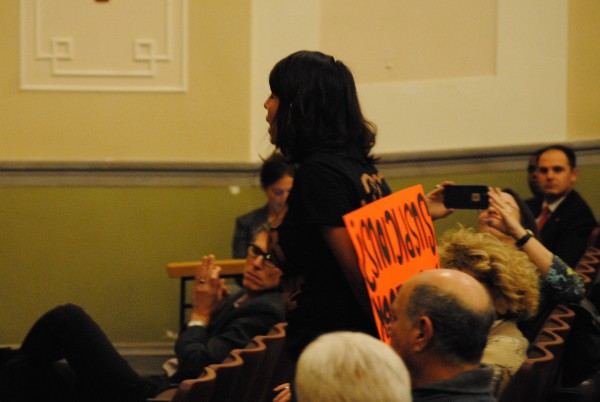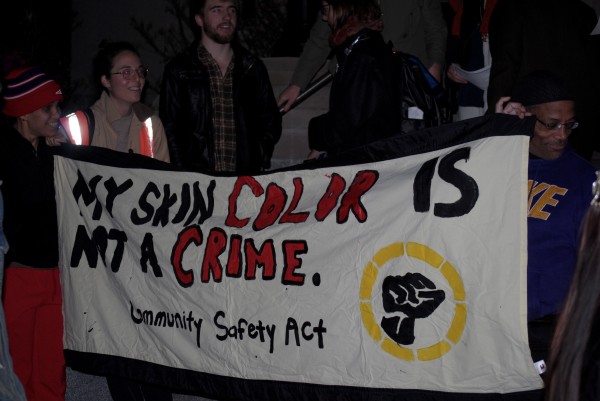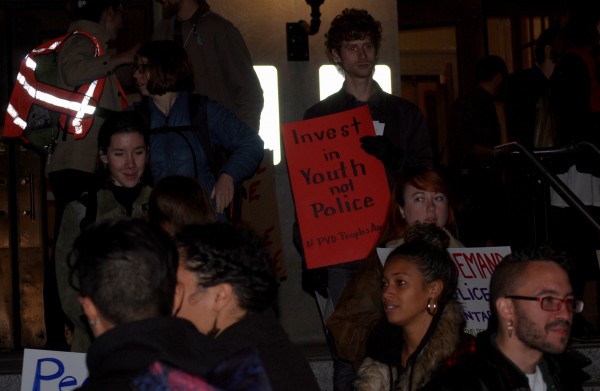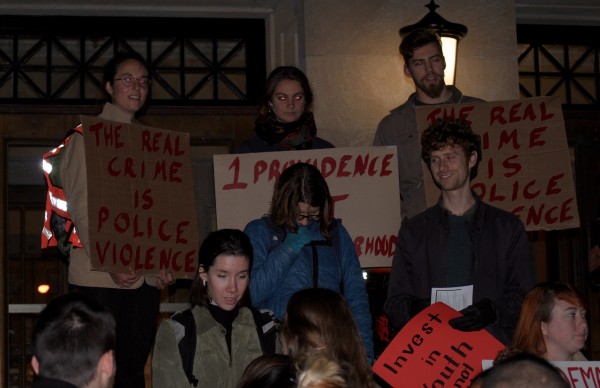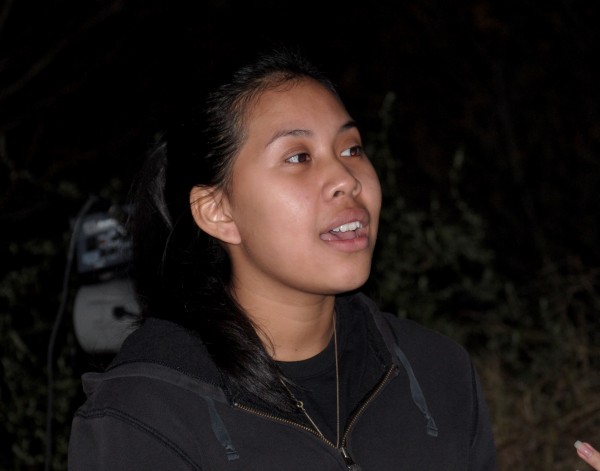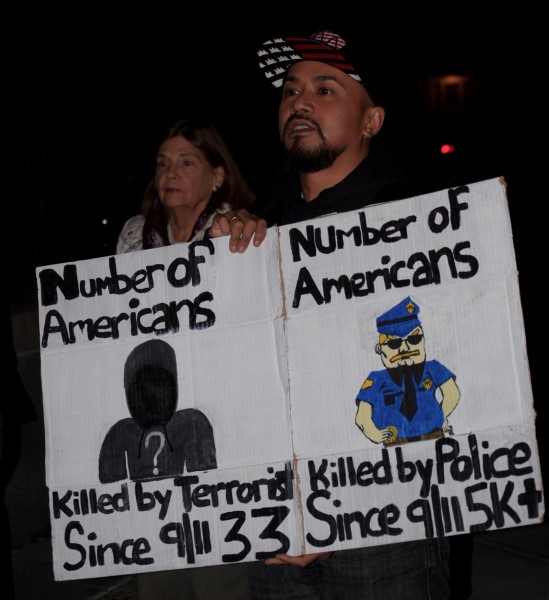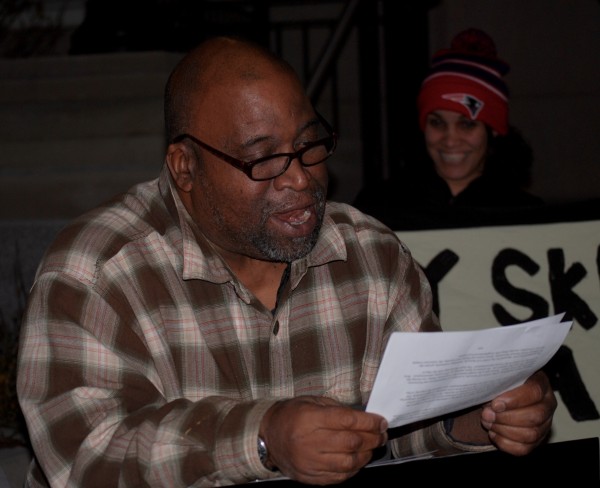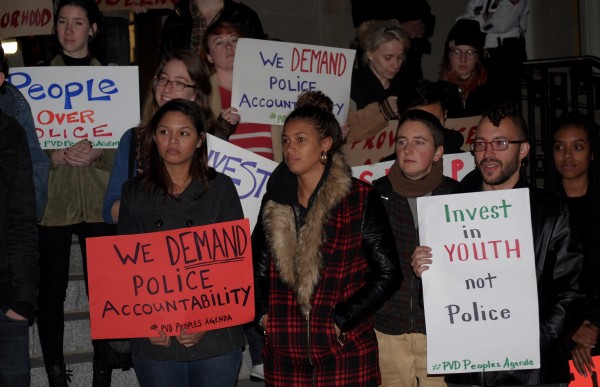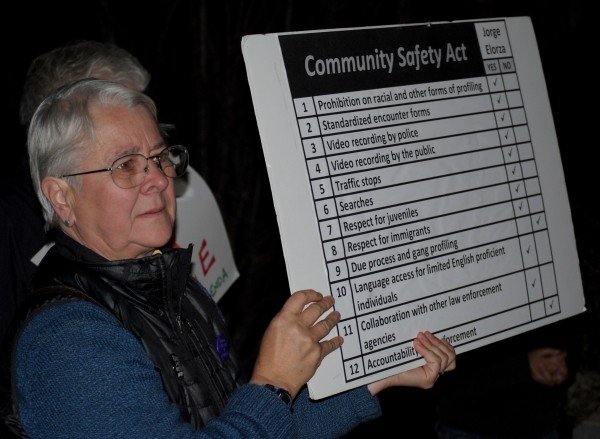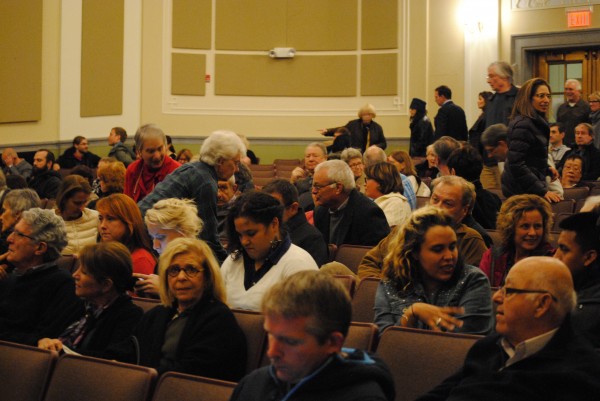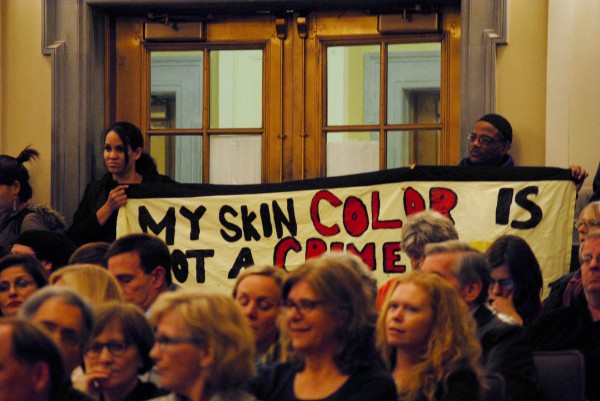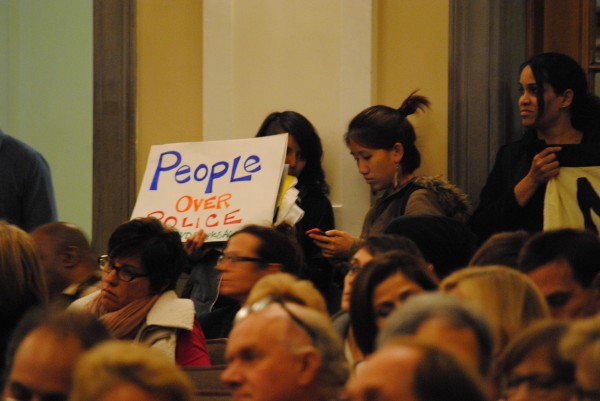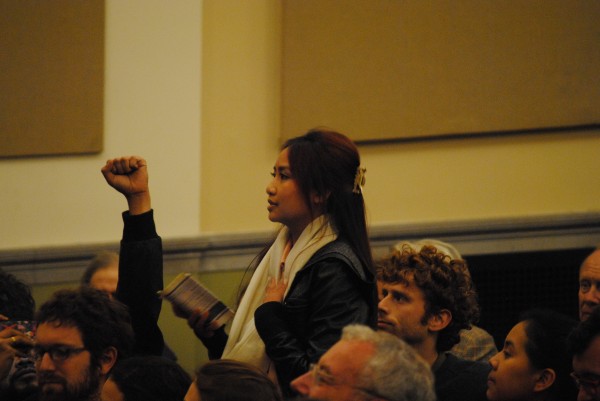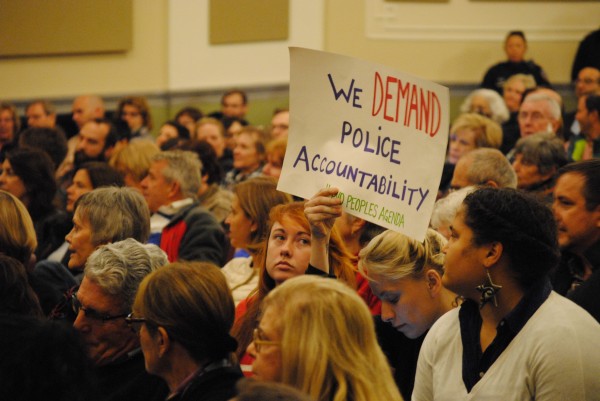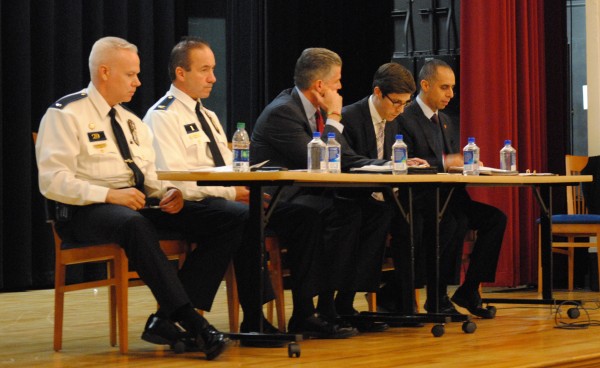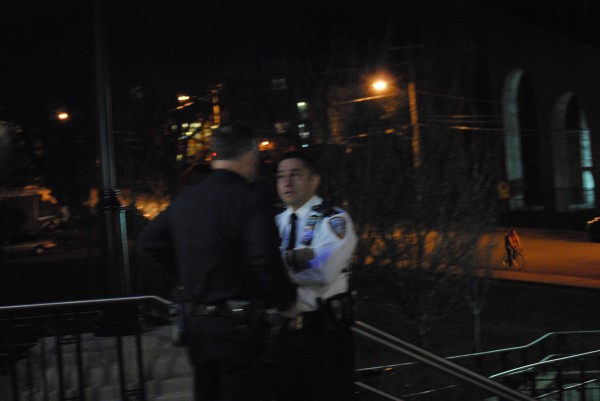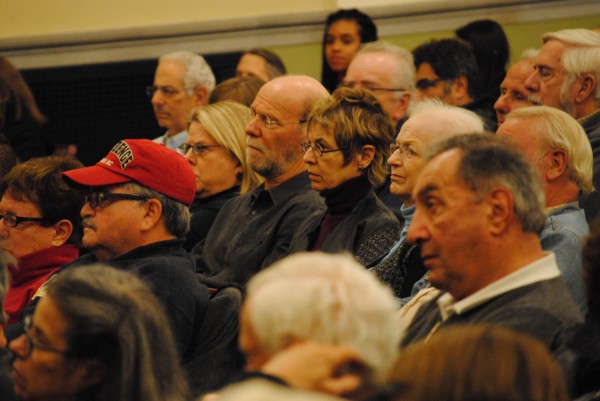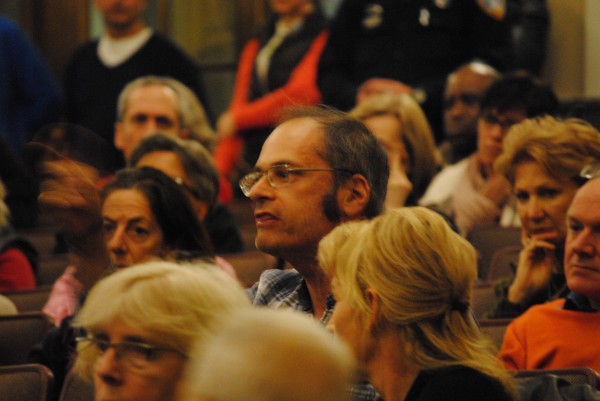 Here's the Step-Up press conference held just before the forum:
Here's the full forum , up until shortly after Mayor Elorza left the building.
Elorza confused by PVD Community Safety Act at East Side crime forum

,