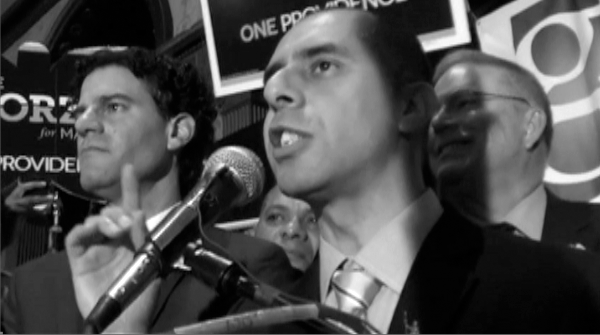 Providence Mayor-elect Jorge Elorza walked back his promise to join with advocates and demand that the General Assembly repeal the state ban on municipal minimum wage rates.
Inspired by ALEC, the General Assembly inserted a line in its budget preventing cities and towns from setting their own minimum wage floors without bringing the measure before the public for discussion. This was to prevent the Providence hotel workers from placing such a measure on the ballot so that voters might democratically decide on the issue. In doing so, the General Assembly trapped thousands of Rhode Islanders in poverty wages with no political recourse.
Readers might recall Elorza's performance at the People's Forum on October 22 when he told a cheering crowd that he opposed the state's overreach and, if elected Mayor of Providence, would actively seek to overturn it. At the same forum, Mayoral Candidate Buddy Cianci agreed with Elorza that a $15 minimum wage was "fair."
But Elorza sang a different tune on 10 News Conference. When asked by reporter Bill Rappleye if he would work to repeal the law now that he's been elected Mayor, Elorza said, dismissively, "We'll see," before diverting the question to his usual rhetoric of growing the economy through tax breaks and regulation reform.
Note: A copy of the video below was sent to the Elorza campaign for comment over the weekend. We will update in the event of a response.
And here's a link to the entire People's Forum, for context.
Elorza on city minimum wage ban: 'We'll see'

,