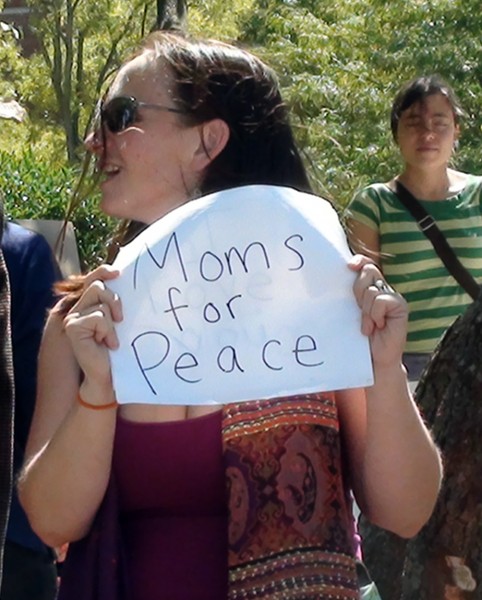 The ProJo decided to make up for its lack of antiwar coverage yesterday by reporting on the local MoveOn.org group's Monday night vigil.  It's a testimony to MoveOn leader Chris Curry's organizational skills and the extreme unpopularity of more Middle East military intervention on the part of the American citizenry that over 80 people showed up to protest President Obama's plans to bomb Syria.
Held in Burnside Park (renamed the People's Park by Occupy Providence during their historic protest) the event was attended by pacifists representing faith and no faith traditions.
Though the situation around Syria seems to have taken an interesting turn for the better since there seems at least a tentative agreement to explore the idea of Assad giving up all his chemical weapons, things are extremely fluid, and it would be a mistake for Pacifists let up on the pressure. It should be pointed out, loudly and without apology that recent developments represent a peaceful diplomatic solution, not a unilateral and violent response on behalf of the United States. The ball is in the United Nation's court, where it belongs.
Therefore, another antiwar vigil in Burnside Park this weekend is mandatory. Running Saturday, September 14th from 1-3pm, "NO WAR ON SYRIA" is being planned by local activists Lindsay Goss and Ian Georgianna. Responding to a call from the United National Antiwar Coalition (UNAC), local activists can let our government know that use of military force is a relic of humanity's archaic and a practice best retired permanently.
Call your representative and let them know that you stand for peace.
RI SENATOR JACK REED 401-943-3100
RI SENATOR SHELDON WHITEHOUSE 401-453-5294
RI CONGRESSMAN DAVID CICILLINE 401-729-5600
RI CONGRESSMAN JIM LANGEVIN (202) 225-2735
MA SENATOR ELIZABETH WARREN 617-565-3170
MA SENATOR EDWARD MARKEY 617-565-8519
Below find pictures from last Saturday's antiwar protest that took place on the East Side of Providence.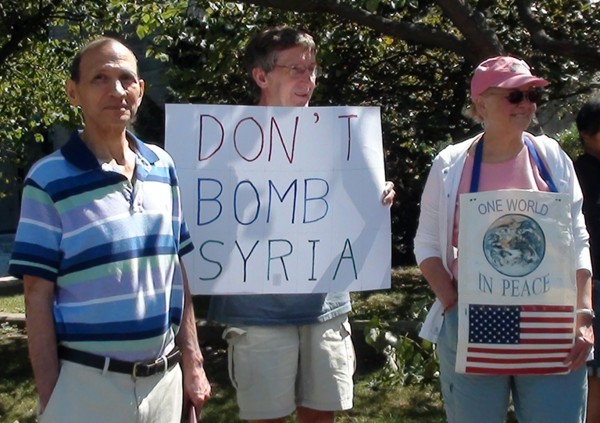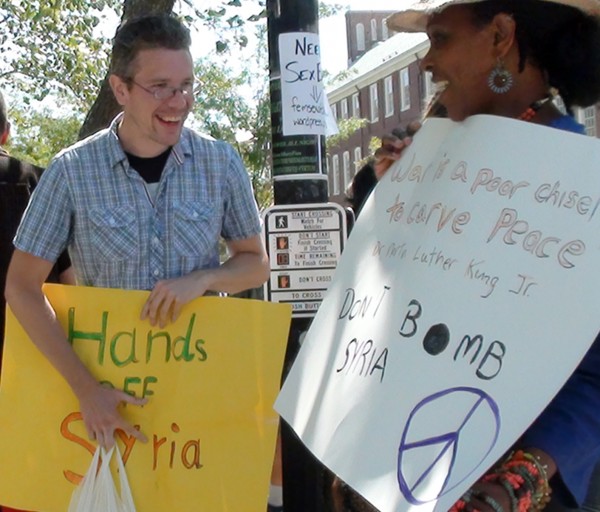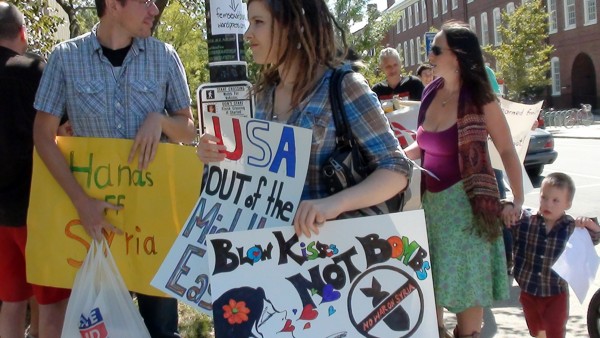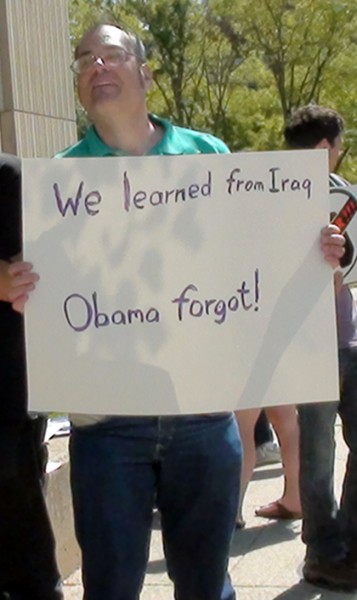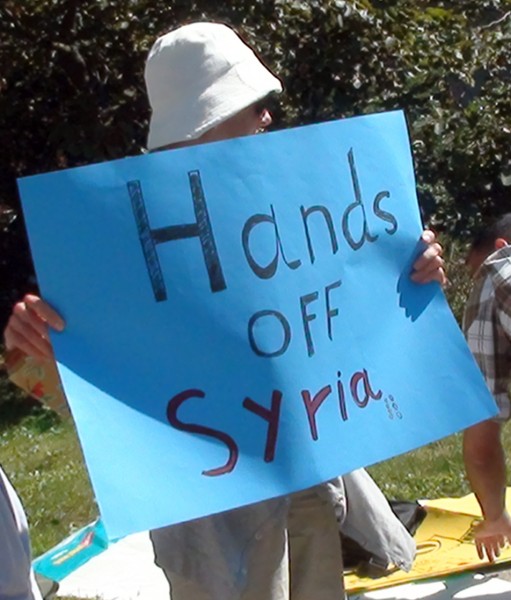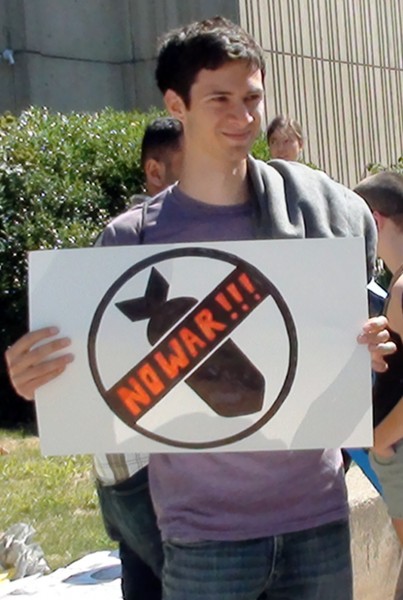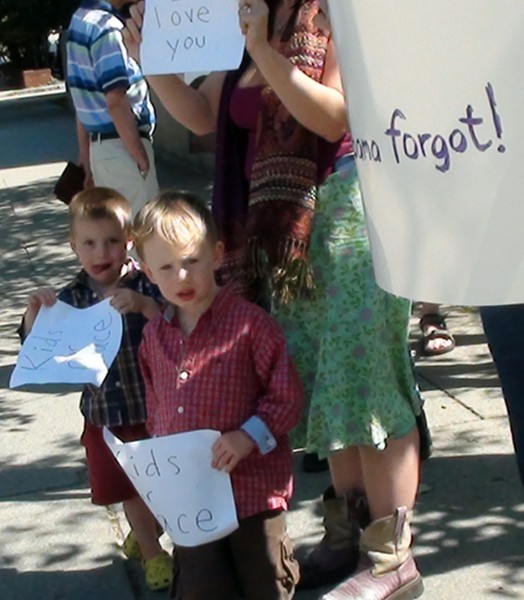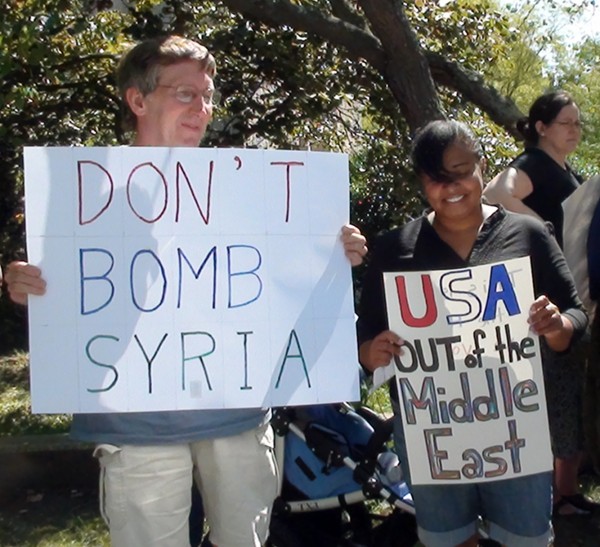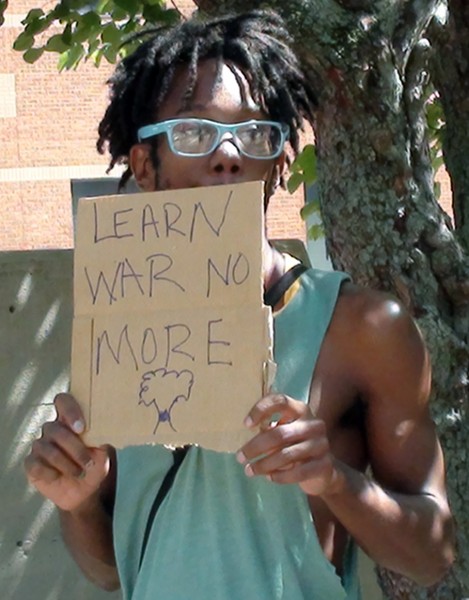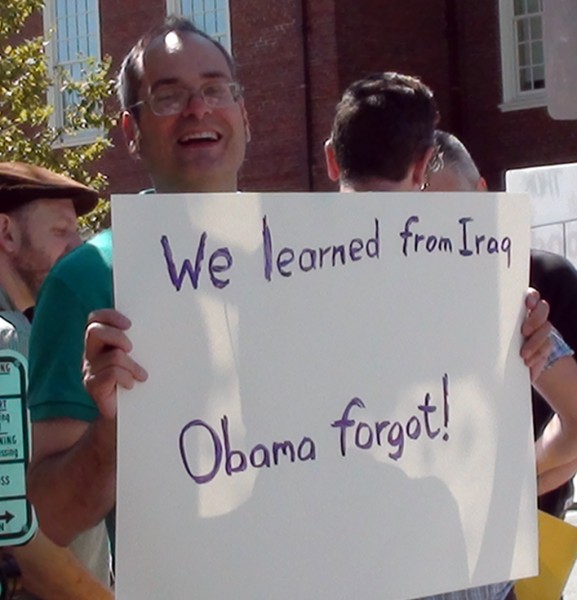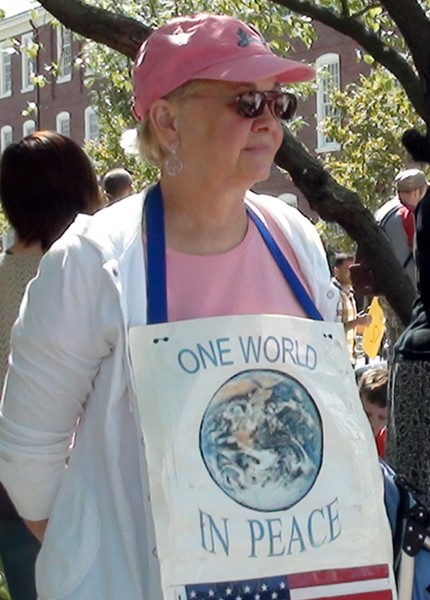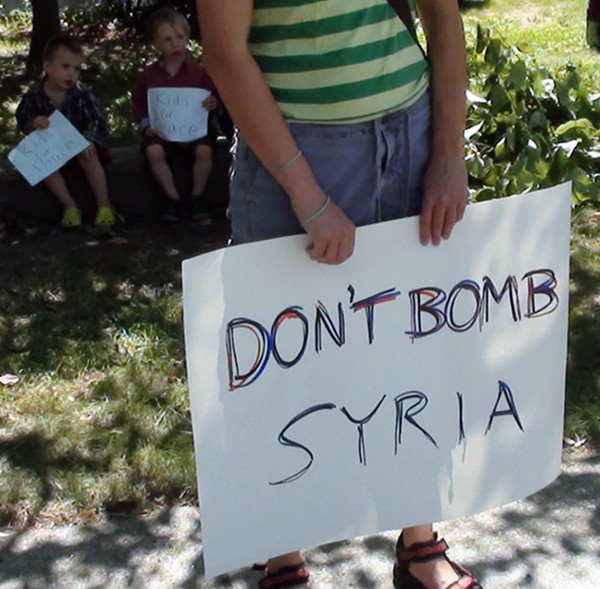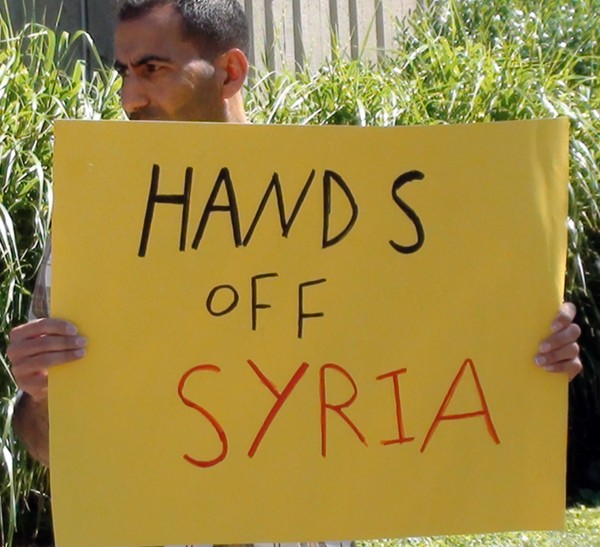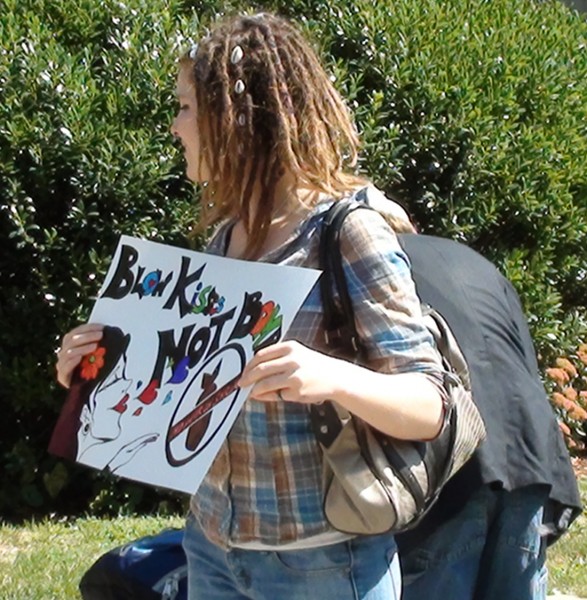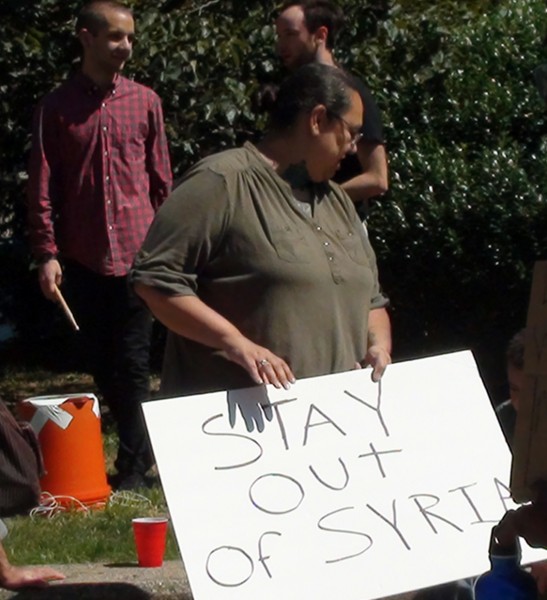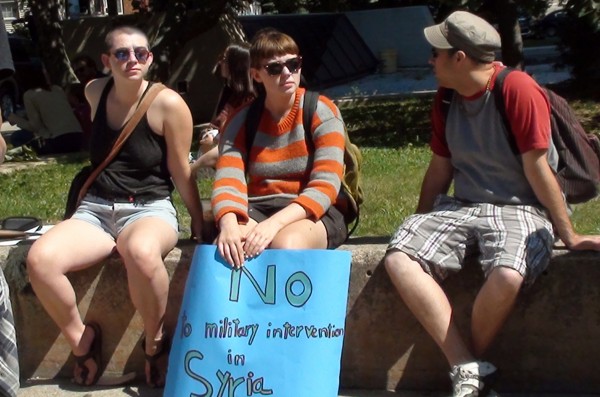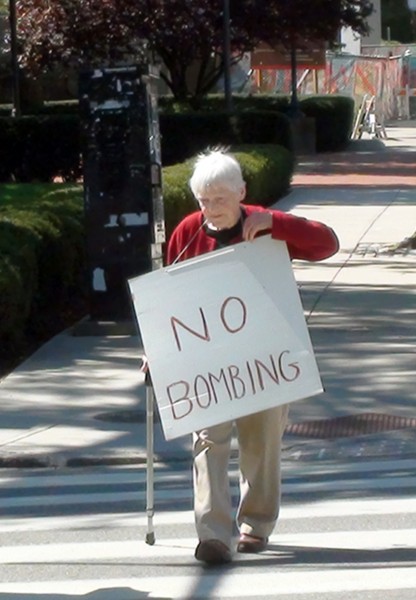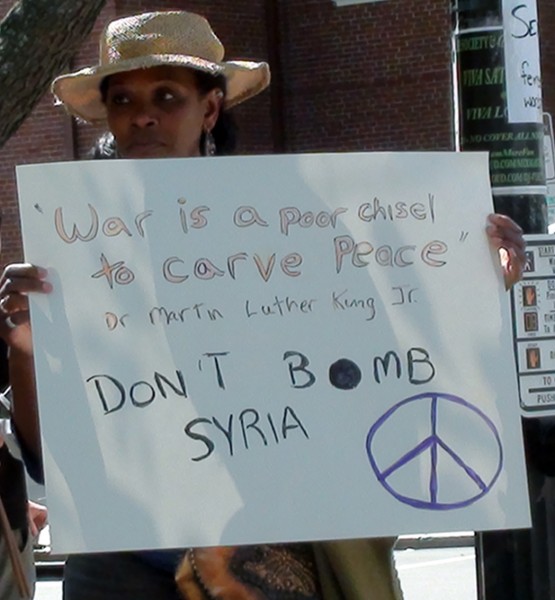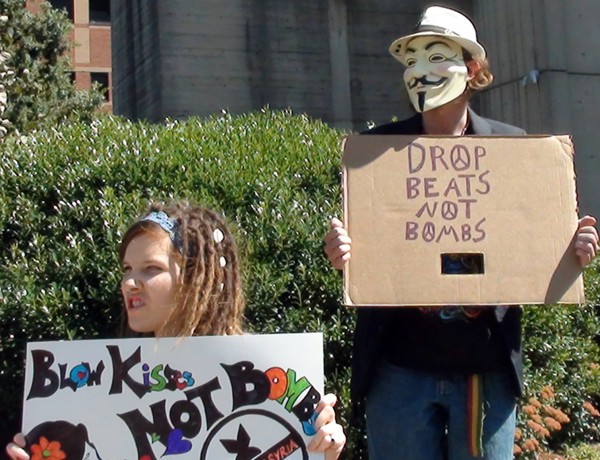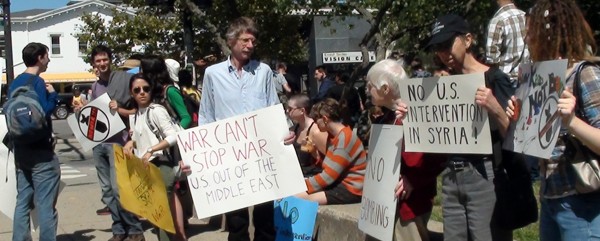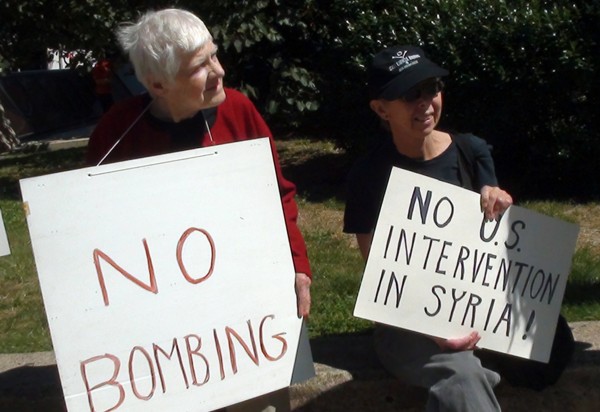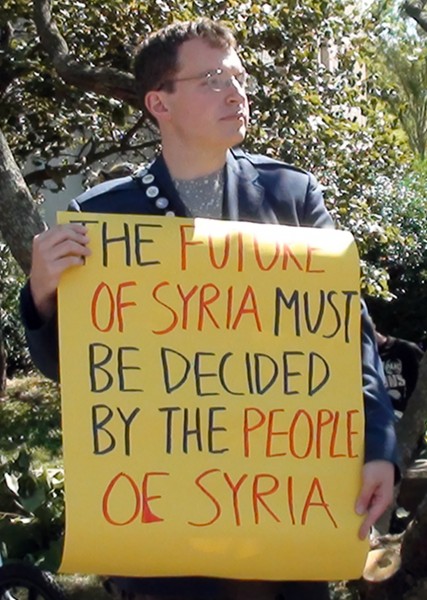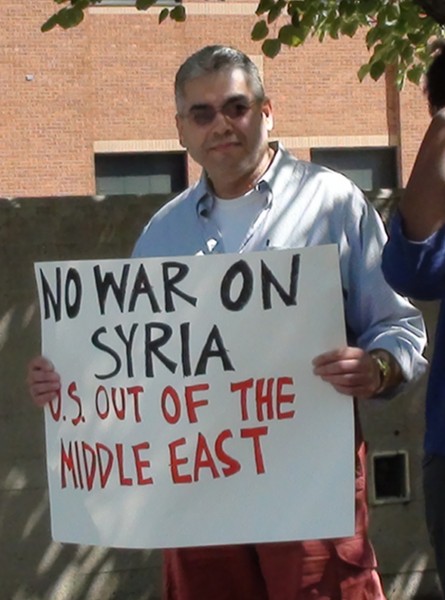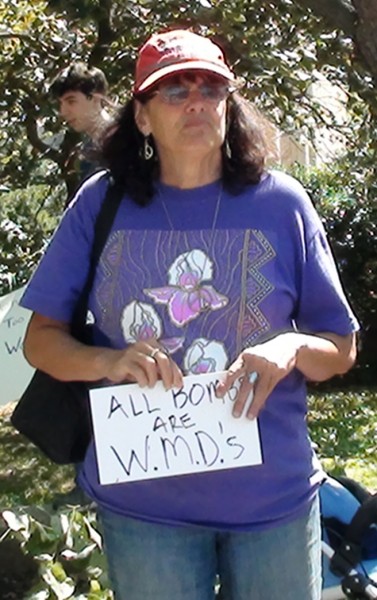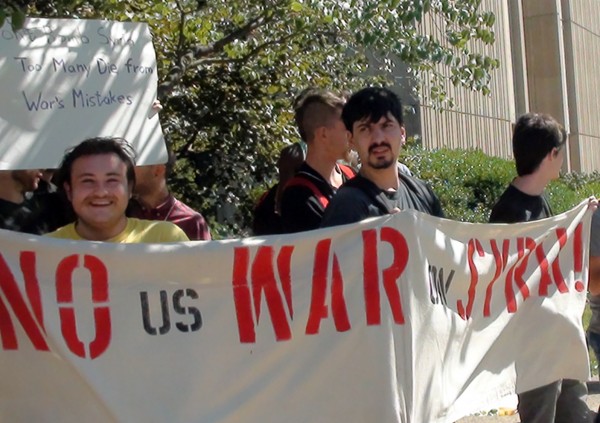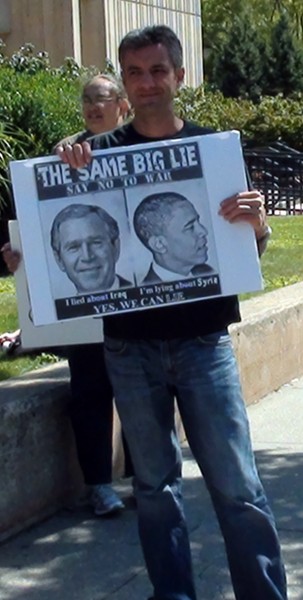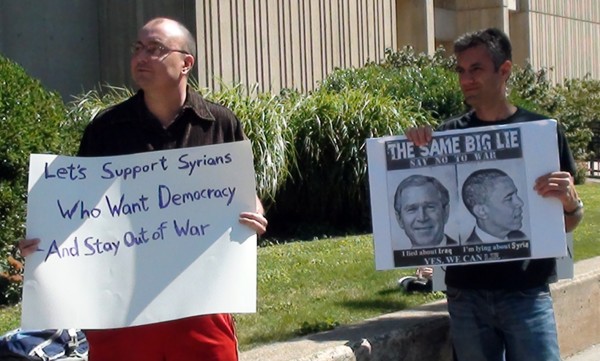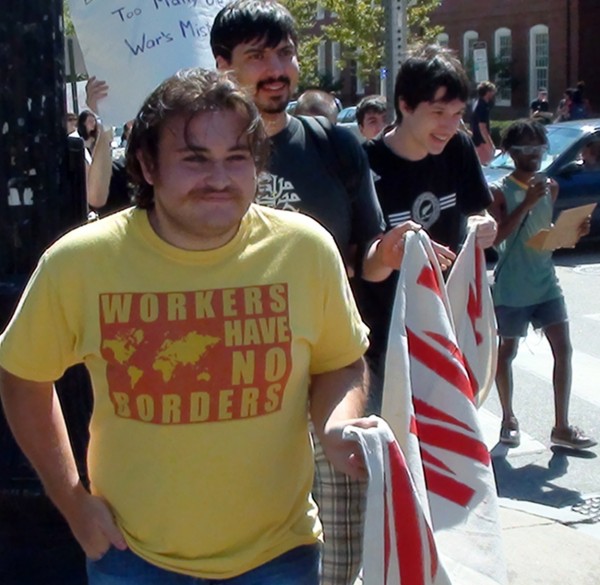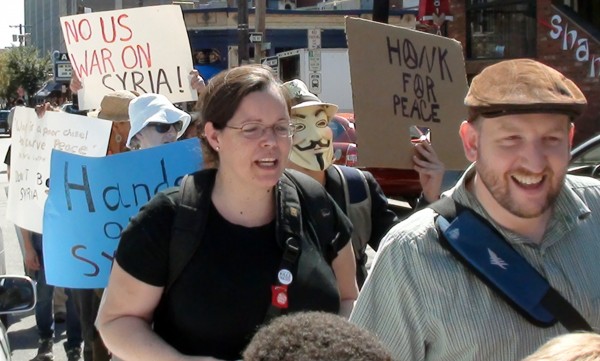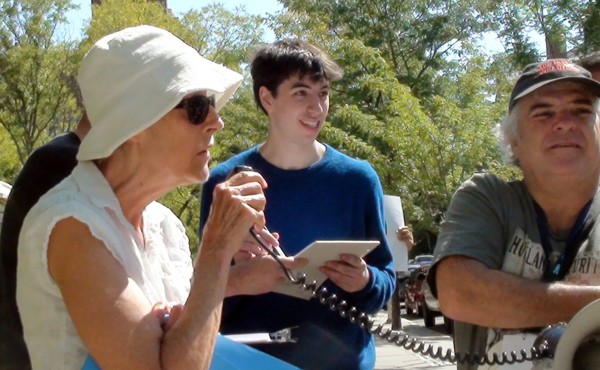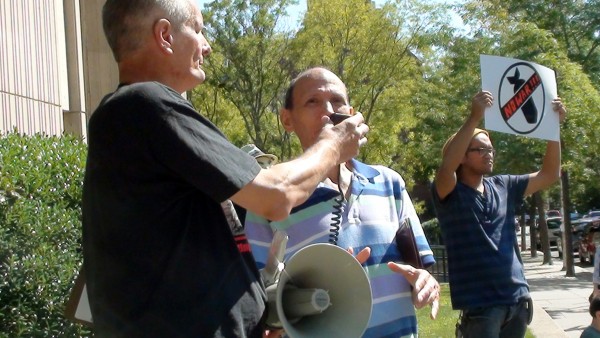 Ending war from the People's Park

,