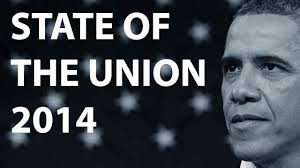 Since President Obama's State of the Union lacked details on he was going to address the accelerating climate change problems while touting his "all-of-the above" energy policy that was buoyed up by domestic "fracking" of oil and gas and the need to Fast Track trade deals like the Trans Pacific Partnership that "protect the environment (the opposite of what leaked documents indicated)", I was not excited when he later said "if congress won't act, then I will."
However, when I (along with 15,000 people) got on a conference call last night with EPA Director Gina McCarthy, I was pleasantly surprised to hear her say that Obama was serious about using executive orders to strengthen the EPA, indicating that he had already issued one when he asked when-not if- she would be ready to start regulating Greenhouse Gas emissions.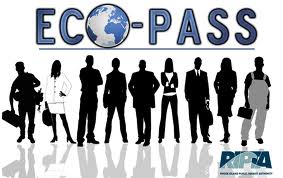 Gina also said there will be "creative funding sources" in the pipeline to help do things like expand mass transit, "one of the most important sources that receives too little attention" along with smart sustainable solutions like biomass waste facilities that capture methane at dump sites.
The call was sponsored by the Environmental Defense Fund, who McCarthy said will help make the argument that "addressing Climate Change is the key to controlling the the new economy," an approach that RI St. Rep. Art "Climate Change Solutions Guy" Handy is trying to take with the new Climate Change Bill in RI.
In an important notice to the Rhode Island State House, when McCarthy was asked "where to start," she said "the first thing is to look up your states, cities and towns Climate Change Plan." She used her hometown Boston as an example and said "you will be amazed what you find in there."
This underscores the need for Rhode Island to get a Climate Change Bill passed this year, one that has targets like Sierra Club's Fossil Free by 2030 that reflect the realities of the challenge; regulators have more power when state and municipalities have laws with targets and a plan of action that the EPA can help by enforcing Federal standards.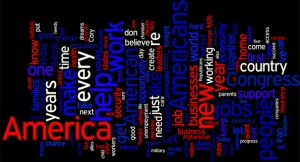 McCarthy said that to be successful, environmental groups will have to invest time and money into spreading the word on the benefits of making necessary changes sooner than later.
Also, that water pollution and air pollution are just plain bad for everyone everywhere, and carbon pollution, which is a byproduct of burning fossil fuels, can be addressed at the source by replacing them with renewable technologies as quickly as possible.
The EDF website shows a media campaign being developed for a Valentines Day launch that will include television advertising.
McCarthy said, "now, that like in the '70's when real legislation was passed¦it's all about the grassroots" – the EPA has a lot of tools for this on their website but it is up to activists to get this information out.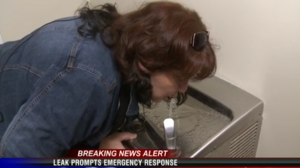 Another concern was chemical pollution, and Gina stated that the West Virginia's Freedom Industries spill demonstrates how weak Toxic Chemical regulations are and the dangers it presents to public health.
This is one tragedy that could have been avoided but there are many more happening every day and disasters in waiting. She urged the immediate passage of the Toxic Chemical Safety Improvement Act- now reintroduced by Barbara Boxer in the Senate.
Tying this together with Climate Change, was for activists to emphasis the health benefits of C02 standards, green energy and a green energy lifestyle, something the American Lung Association has worked on for a long time.
"Climate change is the biggest challenge we face in terms of public health. In addition to the benefits of reducing CO2, It causes ozone depletion which makes the air harder to breath" McCarthy noted, going on to say that this "is a economic issue as well as it disproportionally hurts the poor and people of color."
"A green energy lifestyle is better because cleaner air and water is better." Even small things like urban community gardens can be big things. In DC McCarthy said she went to one that was put in an abandoned lot in a poor urban area and now "the people have fresh food and a connection to the land."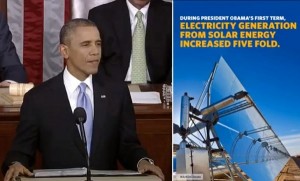 This will take new technology is new jobs – "Green is all about jobs that will keep the economy and our communities sustainable (it is a win-win)."
Peter Galvin from the RI Sierra Club commented " we have known this for a long time, action on this now could open the door to making this an election issue which will reinforce the growing renewable/sustainable businesses that are happening now.
She mentioned that caring about how what we do effects other countries is an olive branch from a foreign policy perspective and advised "to go easy one China bashing-1/3 of one region of China has a cap & trade policy working well," and pollution is a big issue there.
In closing McCarthy reiterated- "power plants are not the only source (of green house gasses)…addressing transportation is a key issue adding  "keep people excited about building a green sustainable economy."
Gina ended by thanking the grass roots activists that were already working for this, don't wait for politicians to act, and remember "we are all in this together."
This sheds a different light on Obama's statements in the State of the Union-"Climate change is a fact…And when our children's children look us in the eye and ask if we did all we could to leave them a safer, more stable world, with new sources of energy, I want us to be able to say yes, we did."
When he made a commitment to protecting our pristine wilderness areas and reiterated his commitment to have the Environmental Protection Agency implement those carbon pollution limits was he "showing his cards" to environmental groups like EDF, Natural Resources Defense Council Obama (Reaffirms Commitment to Climate Action in State of the Union http://huff.to/1egu16w) and Sierra Club?
As Michael Brune, Sierra Club Executive Director, stated in his response:
"As the president put it…we must act on the climate crisis 'before it's too late.' We couldn't agree more. The Sierra Club thanks President Obama for his strong words in his State of the Union address, and we applaud his vow to prioritize innovative climate solutions, including investments in jobs-producing solar and wind energy as well as a focus on energy and fuel efficiency. These are critical steps forward in the fight against climate disruption, but that progress would be rolled back by more destructive oil drilling and gas fracking, and the burning of toxic tar sands.
This opening directive to the EPA to get busy regulating CO2 is an encouraging sign, but there is still work to do on Obama's over all approach.
Note: In a poll by Generation Progress, Millennial's rated addressing Climate Change with Green Jobs 2nd in their concerns, tied with Healthcare. First was "creating a Fair Economy" and 4th was student debt.
8 Actions Young Americans Want To Hear President Obama Discuss In …