The United Nations has called solitary confinement torture. President Obama recently condemned its use. In New York, a judge just resolved a class-action lawsuit by ensuring that there are legal limits on the amount of time a prisoner can be kept alone in a cell.
In Rhode Island, we call solitary confinement "segregated" confinement.
But what is solitary confinement, really? Can any of us who have not experienced it truly understand it?
Last Thursday the Senate Judiciary heard hours of testimony on solitary confinement in Rhode Island. Most of the time was taken up by prison officials and others explaining the present policy of "segregated" confinement to the Senators on the committee. But the most emotional, moving and disturbing testimony came from former inmates, people who have endured solitary confinement and who are still haunted by the experience.
Jessica Gonzalez was the first juvenile ever sentenced as an adult in Rhode Island. At the age of 14 she was sent to the ACI. Her story should not only make us question solitary confinement, it should make us rethink the entire way we deal with juvenile defendants.
John Prince, who I write about often because of his work with DARE (Direct Action for Rights and Equality), spent decades in prison. He speaks here about his experiences with solitary confinement.
JoseDavi Lamoso is an organizer with Black and Pink, one of the groups pushing for these legislative reforms. While serving his sentence in prison Lamoso was held in solitary "several times." Lamoso bluntly states that "solitary confinement is torture."
Osiris spent ten days naked and alone in a cold room with no mattress or toilet paper. This stint of solitary confinement was the worst thing to happen to him in his eleven and a half years in prison.
The General Assembly is considering bills that would curtail the use of solitary confinement in the Rhode Island prison system. Last Thursday the Senate Judiciary Committee heard testimony on Senator Harold Metts' bill that would prohibit the use of solitary confinement for specific vulnerable populations (juveniles, elderly and the mentally ill), ensure that conditions in segregation are humane, and limit the use of solitary confinement for all inmates to 15 consecutive days, and no more than 20 days within any 60 day period. The videos above are all from that hearing.
A companion bill, submitted by Representative Aaron Regunberg, will be heard in House Judiciary this Wednesday, room 201, at 4:45pm.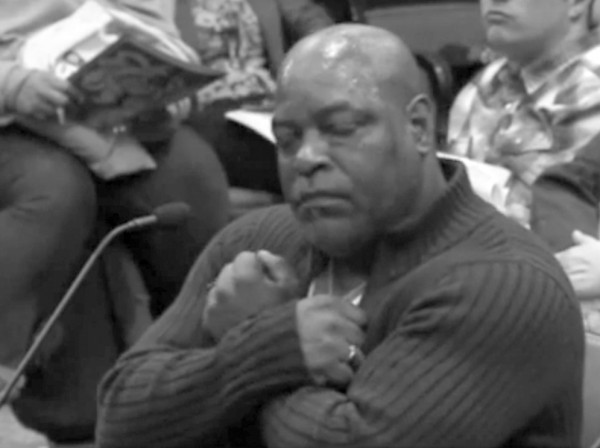 The experience of solitary confinement

,