I got a piece of fan mail from John DePetro yesterday. Here it is, in its entirety:
You are a pathetic individual . There was nothing racist regarding my comments or conversation on the radio. You seem to think you are so clever titling " John DePetro is not a racist" on YouTube, to attempt to stick that word with my name,( or a misleading headline I was defending sterling). Just grow up you immature jerk.

You just make things up without any regard for truth.  And I was never suspended( another lie).

Thank you from DePetro.com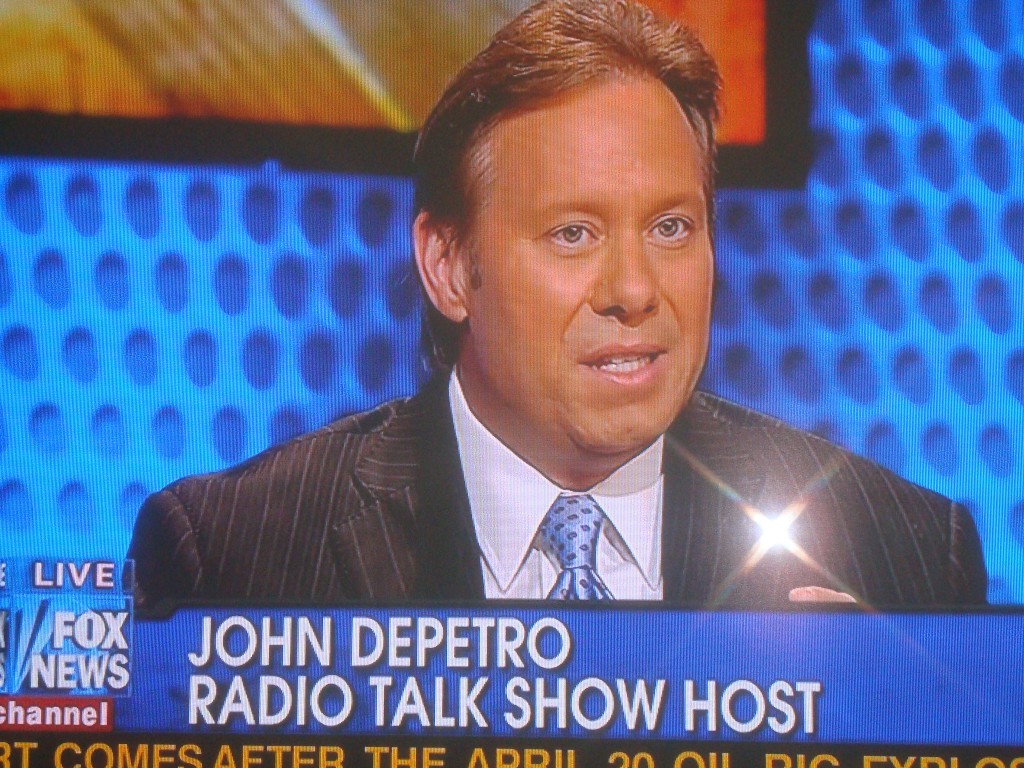 To be clear, I never explicitly wrote in yesterday's post that John DePetro is a racist. I said that he makes racist comments and maintains an atmosphere on his show conducive to racist behavior and talk. Only John DePetro knows what is in his heart.
On the other hand, is there a difference between making racist comments and being a racist? Personally I don't think so, but calling someone a racist is a big charge, and not one I am all that comfortable making. That is why I very carefully chose my words in yesterday's post, trying to show that DePetro seems very aware of where the line between talking about race and being racist is, and that he enjoys pushing the boundaries of that fuzzy line as much as he can.
Along the way, racism happens on the John DePetro Show. Callers cross the line (with DePetro's fully deniable endorsement) and entertainment is had by all. It's not as if DePetro went after a black caller just because that caller was black, making fun of the person in ways that if not explicitly racist, are at least racial in nature.
Nope. DePetro didn't do that on yesterday's show.
He did that last week. The caller was Eric, a naturalized American citizen from Africa.
"Is that what they taught you in Africa, to yell at the white man?"

"Do you hate all white people or just me?"

"Listen, you got to let go of your anger towards the whites. I had nothing to do with the slave trade. I want to go on record right now. I was against it."

"You'll be happy to know, Sunday night I watched 12 Years a Slave. Very violent. Very violent."
Comedy gold, right? Just the kind of thing the Associated Press looks for in its best radio talk show. (And by the way, DePetro is campaigning heavily for Best Radio Show Host on Rhode Island Monthly. A win there should embarrass that magazine greatly.)
The caller, Eric, was trying to make a point in defense of a previous caller DePetro abused because she was a Jehovah's Witness with a foreign accent. Eric seemed to be trying to say that all Christians, whether Catholic, Jehovah's Witness or other should stick together. DePetro abused the caller for five minutes before the poor guy finally gave up in frustration, saying "May God be with you" and "Shalom."
But this is just DePetro being funny. He's not being a racist, right?