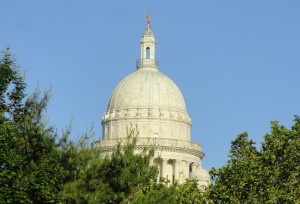 Rep. Stephen Casey of Woonsocket has figured out a new way to punish the poor in Rhode Island.
He's backing a bill that would kick parents off of government assistance programs if their children don't have good attendance records at school. The bill only applies to welfare recipients, and not parents who receive tax breaks from the state. In other words, it targets poverty and exempts affluence.
Such legislation is becoming more commonplace in the General Assembly as class politics increases here in the Ocean State. Last year Rep. Doreen Costa introduced a bill that required social service recipients to be drug tested before receiving benefits but did not put similar conditions on those who get tax breaks from the state.
Advocates say the idea is to incentive better behavior. I think this line of reasoning ranges from being flawed logic to disingenuous debate. If poverty increases the likelihood of truancy or drug use, which it does, increasing poverty won't decrease truancy or drug use.  If this worked, fire fighters would carry flame throwers instead of water hoses! Casey, a Woonsocket fire fighter, should know you don't fight fire with fire.
Whatever the stated purpose of such legislation is, they function best at stigmatizing government assistance to the poor.
Truancy is an issue in Rhode Island. But divesting from the families of those who aren't showing up for class won't increase attendance. It will, on the other hand, make being poor a little bit more onerous on both the poor and by extension the rest of the economy as well.