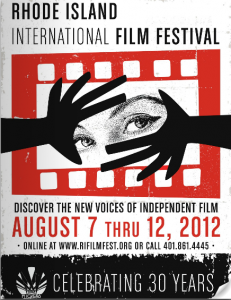 For sixteen years the Flickers: Rhode Island International Film Festival has been bringing independent short- and feature-length filmmaking to Rhode Island moviegoers. As part of the festival this year, Flickers is bringing back the Film Forum, a one-day symposium on Thursday that will discuss how to sustain and grow independent, local filmmaking—and filmgoing—in the Ocean State.
The theme of the Forum this year is 'Rhode Island: An Independent State for Film. For me, that encompasses both filmmaking and film exhibition, how people are keeping independent film alive on both ends of the equation. One doesn't mean much without the other.
With Rhode Island having the second highest unemployment rate in the nation, how can local filmmakers work with local businesses to advance a homegrown industry, and not (as in the case of Louisiana) simply sell off the state to Hollywood studios in search in tax breaks? How can theater owners and alternative film exhibitors survive and thrive in an exhibition marketplace increasingly hostile to independents? How can journalists use the film medium to keep newspapers relevant and solvent at a time when storied national papers are halting daily production?
The forum is Thursday in the Providence Biltmore Ballroom, 11 Dorrance Street, from 8:30 to 1. Tickets for the Film Forum are $10 and are available to the general public. For more information, or to register, go to http://www.film-festival.org/RIForum2012.php or click here.