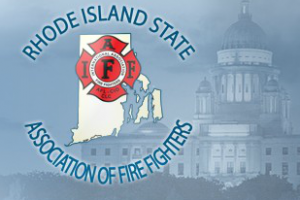 Paul Reed, president of the Rhode Island State Association of Firefighters, said he can't remember any candidate for governor getting such an early and influential endorsement. But his members saw a stark difference in the way Angel Taveras negotiated pension cuts with Providence fire fighters than how Gina Raimondo approached a similar task at the state level.
"I think he would have negotiated with us," Reed responded when I asked him if he might be endorsing someone else if Taveras was the general treasurer rather than mayor of Providence. "I never had one meeting with her," he said of Gina Raimondo, whom he assumes will run against Taveras.
But there's also Clay Pell, I mentioned.
"He has no track record in municipal government," Reed countered. "Neither does Treasurer Raimondo. Mayor Taveras is really the most experienced candidate among the Democrats."