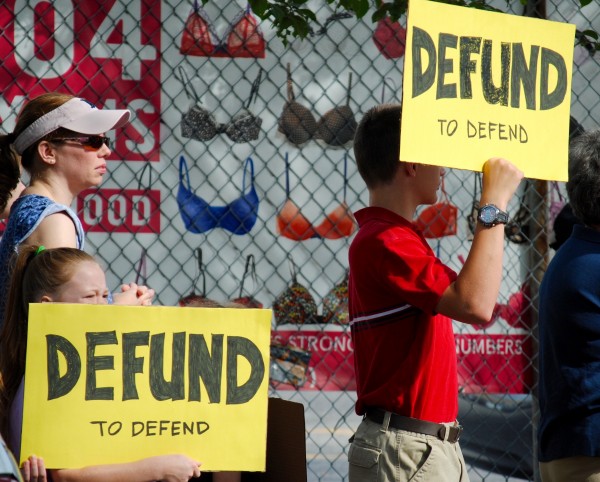 On Saturday Bishop Thomas Tobin of the Roman Catholic Diocese of Providence lead his followers in the "National Day of Protest" against Planned Parenthood here in Providence. I was on hand to observe and take pictures. Inspired by Tobin's recent column, five thoughts came to mind:
• As I watched the demonstrations, I wondered if Bishop Tobin was aware that the videos presented to the public by the anti-choice group Center for Medical Progress, the videos that inspired these protests, are hoaxes made to fool gullible people? These videos are amateurishly edited lies, as any Google search will show. (See: Snopes, Wonkette, MediaMatters and LittleGreenFootballs) Could the Bishop have checked the Internet before continuing to spread false witness?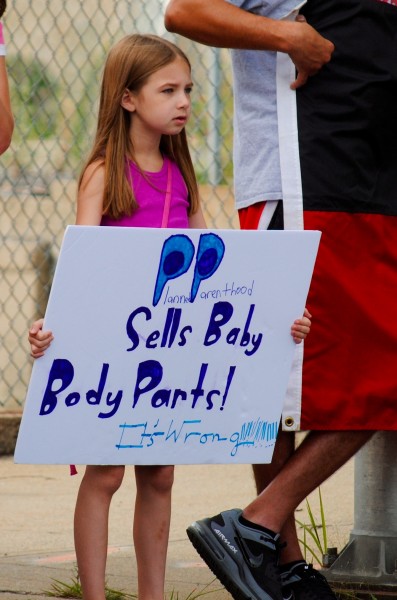 • I wondered if Rhode Island Catholics are aware that under the leadership of Bishop Tobin, the Providence Diocese has made a habit of teaming up with extremist anti-LGBTQ hate groups? The national sponsors of the "Day of Protest" against Planned Parenthood included:
–American Family Association is listed as a hate group with the Southern Poverty Law Center (SPLC). For just a flavor of the sickening things this group has said, I'll supply one quote from Bryan Fischer, director of issue analysis for government and public policy: "Homosexuality gave us Adolph Hitler, and homosexuals in the military gave us the Brown Shirts, the Nazi war machine and six million dead Jews."
–Family Research Council is also listed as an anti-LGBTQ hate group by the SPLC, whose senior Fellow for Policy Studies, Peter Sprigg, said, against all evidence to the contrary, that, "We believe the evidence shows … that relative to the size of their population, homosexual men are more likely to engage in child sexual abuse than are heterosexual men."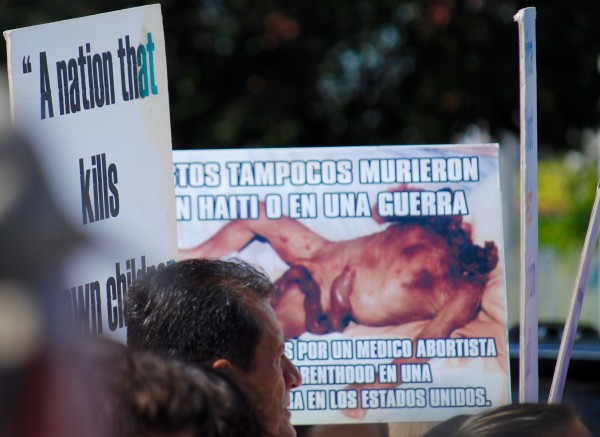 -Besides the SPLC identified hate groups, the Planned Parenthood protest event was also backed by Operation Rescue, which has been linked to violent anti-choice extremists.
-Saturday was not the first time Tobin has sided himself with extremist hate groups. In 2013, Tobin gave his blessing to FAPSMEG, an anti-marriage equality coalition that counted MassResistance, another certified SPLC hate group, among its members. MassResistance executive director Brian Camenker even came to RI to testify against marriage equality as part of the coalition.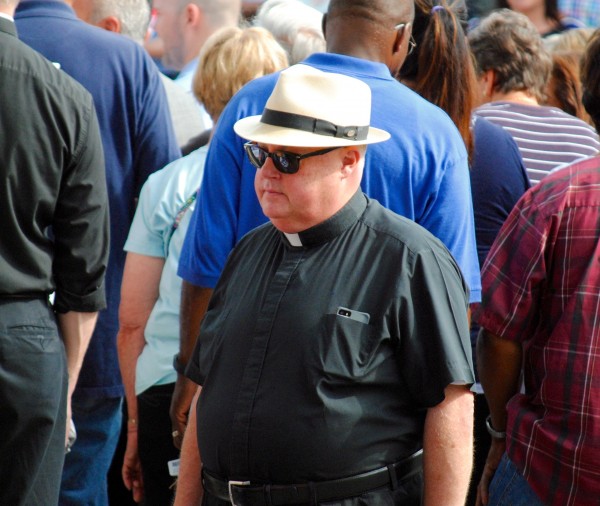 Do Rhode Island Catholics really want to be allies with hate groups?
• Is the general public aware that the Catholic Church doesn't simply oppose abortion, they also oppose most common forms of birth control such as condoms, birth control pills and IUDs? At least one group sponsoring the Planned Parenthood protests, the American Life League, (ALA) is opposed to "abortion under any circumstance" and "all forms of contraception, embryonic stem cell research, and euthanasia." The ALA is "the largest Catholic grassroots pro-life organization in the United States."
Now, this might be a fine way for believing Catholics to live, but the Church would see its beliefs imposed on everyone, through law. America, and specifically Rhode Island, was founded on very different principles. Here, we separate church and state.
• The Catholic Church in Rhode Island pays no taxes, yet exerts an out-sized influence on Rhode Island's politics. At least three state legislators were outside Planned Parenthood with the protesters. I saw Representatives Raymond Hull, Robert Lancia and Justin Price. We should ask ourselves: How are laws shaped by Catholic theology fundamentally different from sharia law?
• Women's rights to privacy, medical care and freedom of conscience are under attack across the country. The ugly manifestations of this are starting to be felt in Rhode island. Governor Gina Raimondo, who sought the endorsement of Planned Parenthood, has shown herself to be no champion of reproductive rights. Rhode Island has a proud tradition of standing against intolerance, fear and ignorance. When will we demand leadership that will stand against these pernicious attacks on our fundamental freedoms?
With this in mind, I hope you will join me in making a donation to Planned Parenthood.
Five thoughts about Saturday's Planned Parenthood protest

,