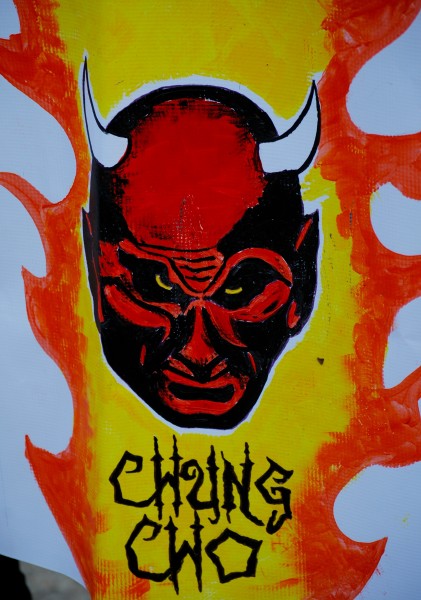 Ahead of his court appearance on charges that his upscale deli Gourmet Heaven, located in downtown Providence, owes nearly $150,000 in unpaid wages,  activist groups Fuerza Laboral, RI Jobs With Justice, and Restaurants Opportunities Center United of RI (ROC RI) held a press conference calling on owner Chung Cho to pay up.
"We want Mr. Cho to respond to us and pay us what he owes," said Roberto Quinilla, a former employee of Gourmet Heaven who is seeking over $32,000 in unpaid wages. "A group of us went to Mr. Cho's house this weekend to try to track him down, and demand what he owes us, because we've been waiting too long, and we need an answer now."
Cho has denied all charges, according to the organizers of the press conference, despite being found guilty in Connecticut of 43 charges of employment law violations, and being ordered to pay roughly $150,000 in a settlement with workers at stores in New Haven, CT, now closed.
Mike Araujo, Policy Organizer with the ROC RI, and co-chair of RI Jobs With Justice, said, "We must pass stronger penalties for employers who steal workers' wages, and raise the tipped minimum wage—a mere $2.89—so workers don't have to make ends meat by kowtowing to the whims of the customers whose tips pay the vast majority of their salary."
In a statement, Senator Donna Nesslebush said, "Workers are the engine and backbone of our economy, our families and our society. We need to treat them well which means we must rout out wage theft wherever we see it, wherever we find it. Too often, workers are abused in the shadows of industry for the greed and aggrandizement of unscrupulous employers/owners. We need to shine the light of day on these shadows by strengthening our laws to better protect and honor workers, and this means increasing the penalties for wage theft and increasing the minimum wage."
Jesse Strecker of RI Jobs With Justice said that he did not expect anything to be decided in court today, as proceedings were just beginning, but he was optimistic that the case would be decided in the worker's favor.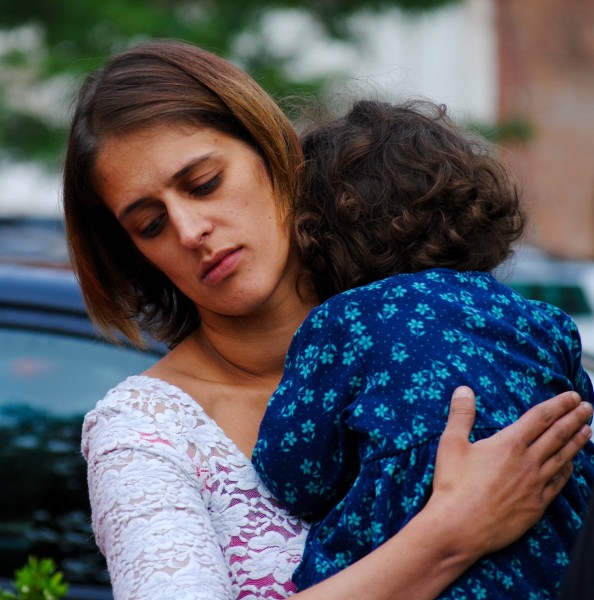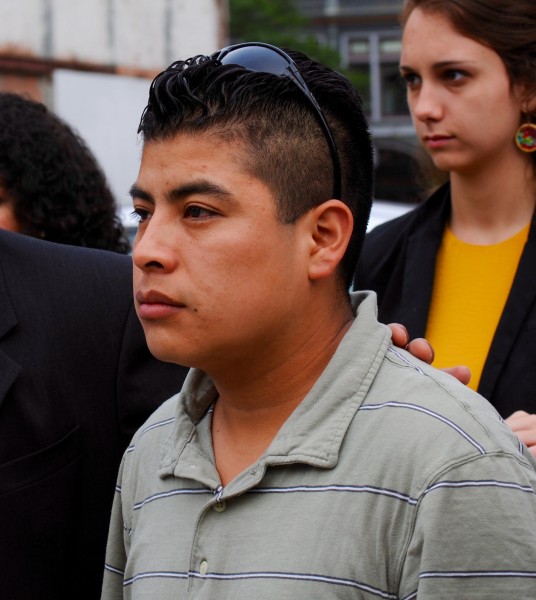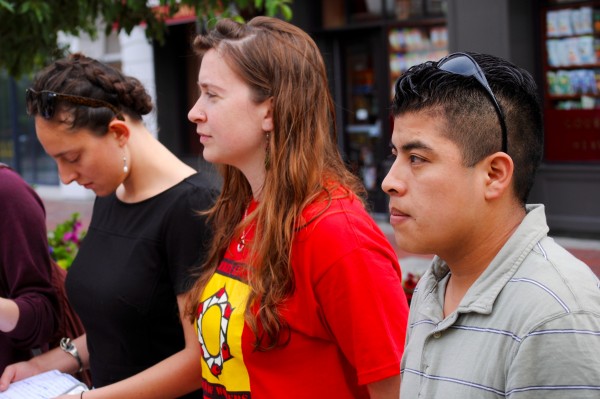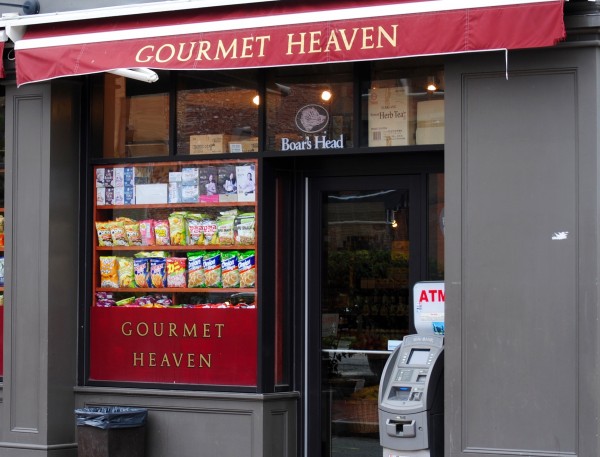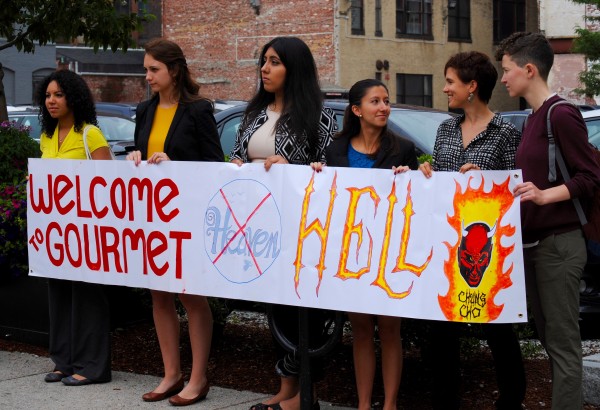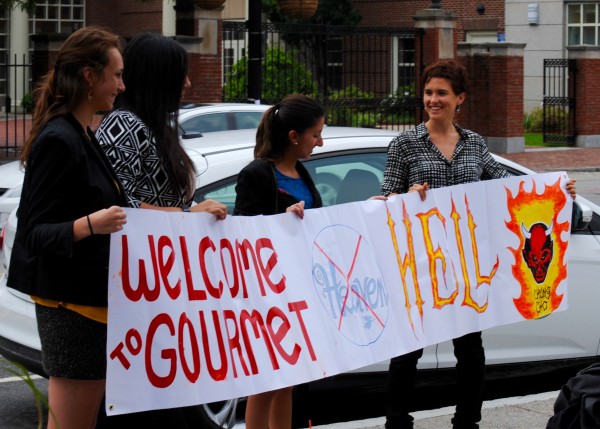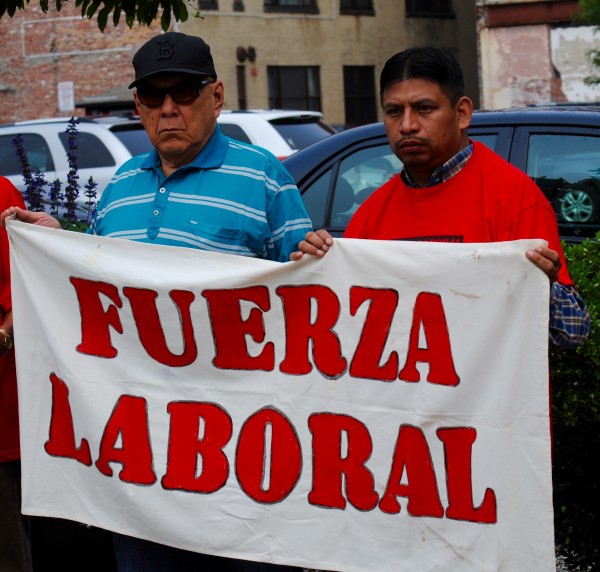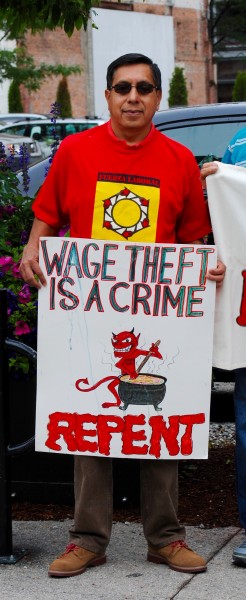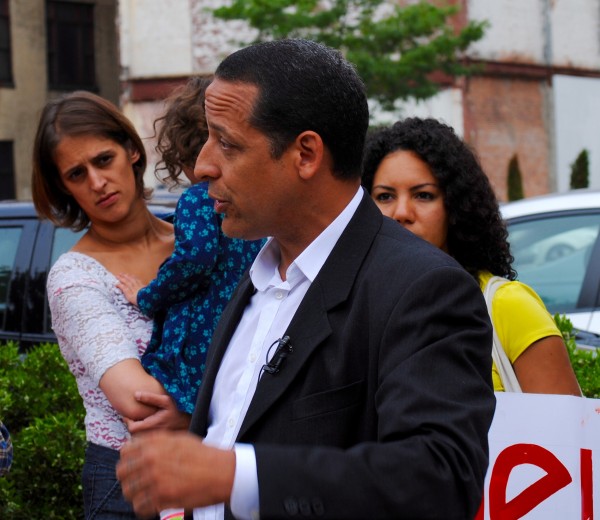 Former employees protest Gourmet Heaven, demand stolen wages

,