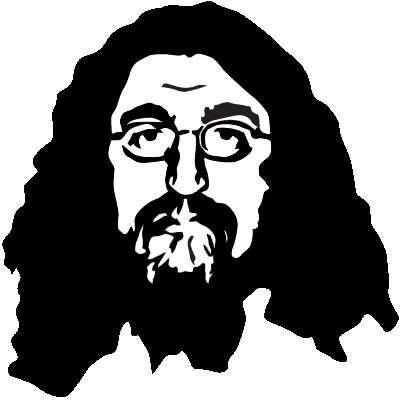 Although the electorate chose another for Governor, I still wish to share my ideas for a dynamic Rhode Island in hope that there can be some support for these visions. There are four ideas, all of which I had spoken of during my recent campaign, that I believe could profoundly change the game and restore Rhode Island to prosperity.
A statewide teacher contract
A state bank
A state monopoly over marijuana sales
And a revision of the election process
Statewide teacher contract
The idea of a statewide teacher contract for wages and benefits has great potential. By negotiating a teacher contract statewide on election years prior to the filing deadline for candidates for office would be a boom for Rhode Island.
By using the income tax system instead of property taxation to fund such an endeavor, the property taxes in most communities could be cut dramatically, fifty percent or more in most communities. This reduction in property taxes would result in seniors and others on fixed incomes being able to remain in their homes. It would also put the burden more fairly on those earning incomes, who, coincidentally, are the people who have children in schools.
The secondary benefit is that having low property taxes can serve as a lure for economic development. Presently, a high property tax rate would make business reluctant to locate. Just moving here places the responsibility of education costs on them, and, not having children in the system, they are in essence paying up front for services they don't need.
With lower property taxes, a business would look favorably on locating, creating the jobs that would pay the income taxes required for education. It would work for economic development and by creating an environment of jobs, would then provide for education. It doesn't change the cost, but it favorably changes the paradigm.
Sure, there is a possibility of a statewide teacher strike, but what sort of a deterrent is that? Yes, there will be resistance from entrenched teacher unions, but that can be negotiated away. There are ways to create a formula for the different wages that currently exist. It is not difficult.
Against these negatives, weigh the even greater potential for education. Local school boards, freed of the task of contract negotiations, would be liberated to focus on education policy, the very essence of their elected duty.
State-run bank
The second idea postulated was one of having a state bank. Since we pay roughly one half of a billion dollars a year to finance our state, why not become the bank? In doing so, we pay ourselves, freed of Wall Street and its ratings.
It is not a novel idea. North Dakota has been doing just that for almost a century. The problems relate to powerful banking interests that would clearly resist in that there is no money in it for them. Quite frankly, I see the biggest challenge in finding those honorable enough to serve in management, given the past struggles Rhode Island has had with corruption.
If we could get past this hurdle, and chart a well intended course to provide our own funding, we could seriously save the state billions of dollars and not worry about our debt servicing, since we are merely servicing our debt to ourselves.
Marijuana monopoly
A third idea is to have the state legalize marijuana sales and hold a monopoly. The state could utilize its land grant college, the University of Rhode Island, to grow the product. Under a legalized system, the state would then sell the product to the public. There would also be an educational benefit related to the agricultural program at the state university, a win-win as they say.
With the power of a state monopoly, the state could set its price to be twenty percent below the street value. In doing this, it would retain all the profits instead of the drug dealers. It would, in short, have a benefit of lowering drug crime in that it would put drug dealers out of a profitable business.
While states have legalized marijuana only to tax it, such an idea falls short. Taxing a product raises its street costs. Why would someone purchase taxed pot when they can get it on the street without taxes? The idea in creative public policy is to get a benefit to the state.
Selling the product below the street cost cuts out the middleman and provides all income to the state. Anyone purchasing the product will certainly not go on the streets to purchase it at a higher cost. In turn, this would reduce the criminal prosecution related to marijuana sales and use, saving precious law enforcement and corrections time and energy. It is that simple.
While there are some who will argue that legalization is fraught with danger, to legalize only to tax is not an alternative. The real value of legalization is for the state to be the grower and the dealer. Given the fact that we have the means of production, we are poised to exploit an opportunity.
And finally, it is time to step into the future with election reforms. Our state of the art election machines have now seen their age. We will be in need of new machines in the very near future. Why not use this as another opportunity to modernize our voting?
Instant runoff voting
It is without a doubt that multi-party elections are in Rhode Island's future. The system that was designed for two party voting methods no longer holds as a viable position. In the last several elections there have been many elections by less than a majority. While we have legal provisions for election by plurality, it would be beneficial to all citizens to have a method that assures a majority of support.
There are two ways viable methods to resolve this problem. One is a simple system that requires a runoff election for the two candidates with the highest vote total if one hasn't received over fifty percent.
There is, however, a far greater, and less expensive, method that can provide a better result. This system is used in Australia, Cambridge, and other communities in the United States. It is called Instant Runoff Voting, or IRV.
Under an IRV, a person ranks the choices for a particular office. That ranking is translated into a number of points based on the number of people running for office. For example, in a four person race, the first choice would get four points. A person's second choice would get three points, and so on.
In this day of computerized everything, including vote tallying, this system is completely workable, and it will ensure that the person elected has the general support of the entire population. It is far more representative of the people in that your 'second choice' may win based on your individual preference.
Sure, this system will be resisted by the political powers that be in that it may threaten its power, but it is in the interest of the people that such a system can benefit Rhode Island in that it will restore faith in the election process.
Given that we will be looking to purchase new voting machines in the near future, it is time we consider a voting process before going out to bid. By stepping into the future, by giving the power to the people, by demonstrating that Rhode Island can make changes for the betterment of its people, we can then show the world that Rhode Island has escaped from its tortured past.
To continue on the course without entertaining change will merely lead nowhere. It is time to chart a new course, embrace a new vision, experiment with novel ideas. We have an opportunity, I urge those in power to consider them. Even though these ideas were based on my campaign, I freely encourage all to take them and implement them in a way that is responsive to the needs and the people of Rhode Island.
The old saying is that when all you have is lemons, make lemonade. In Rhode Island, even this is perverted. Stocked with lemons, to open a lemonade stand in Rhode Island would require a state permit to make sales at retail, zoning approval, and other regulatory compliance. Unless and until common sense prevails, and we actually work to exploit our resources, we will only have lemons.
Four ideas that will improve Rhode Island

,