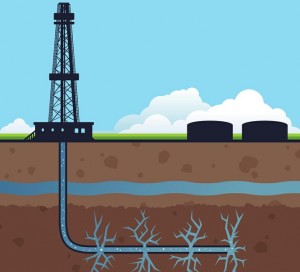 In case you haven't heard: Congress is making some MAJOR decisions right now about fracking.  The oil and gas industry is lobbying to pass a bill that would fast track the approval of fracked gas exports. This legislation would lead to more fracking in communities across the United States and increase gas prices for U.S. consumers.
We know why the oil and gas industry wants to export fracked gas — they stand to make quite a profit by selling to countries like China and Ukraine. This bill is making fast progress in the House — but we can stop it in the Senate. Rhode Island's delegation will help.
"Senator Reed has real concerns about the potential effects of hydraulic fracturing on the environment and public health," said Chip Unruh, a spokesman for Reed. "He is a cosponsor of the Fracturing Responsibility and Awareness of Chemicals Act (FRAC Act).  This bill would require fracking to be subject to the protections of the Safe Drinking Water Act.  This legislation would also require oil and gas companies to disclose the chemicals used in fracking operations."
But, the oil & gas industry is promoting a PR campaign to convince Americans that *fracking* is THE answer to American energy independence.  This lie is so widespread that I even hear b.s. PR on my beloved NPR.  In fact, I've been listening to it for months now.
That's right, folks.  NPR.  (Is nothing sacred?)
NPR is a valuable public resource, so I don't mean to hate on it.  It is an entity that remains vulnerable to such corporate arm-twisting. Nonetheless, when it runs stories about families who are sick as a result of fracking, then pushes "Think About It" ads a few minutes later, there is a blatant contradiction here.  There exists an utter disregard for Truth, and lack of accountability.
Let me sidebar for a moment, and point out some key stats that emphasize why this should get you riled up:
In rural Pennsylvania counties where fracking began, sexually transmitted infection rose by 32.4%- (that's 62% more than the increase in rural unfracked counties).
Social disorder crimes — especially substance abuse and alcohol-related crimes — increased by 17% in counties with the highest density of fracking (compared to only 13% in unfracked rural counties).
Heavy-truck crashes increased by 7.2% in counties with high fracking activity (whereas they fell in unfracked counties)
Truthfully, fracking only exists because frackers passed "The Halliburton Loophole" which allowed them to frack our land / water without telling us what chemicals they used. Without such secrecy, it is unlikely that fracking would have been allowed at all, in dozens of states. We know that even the EPA was convinced to cover up its own research that proved fracking had contaminated groundwater.
Fracking will continue to poison our water, air, and health, while increasing methane emissions in the atmosphere, unless we ACT.  This means we must hold our politicians AND journalists accountable, (Yes NPR, I'm lookin' at you!) and each do our part to speak the truth.  Our quality of life depends on it; our collective future demands it of us.
So please, do yourself (and your neighbors) a favor:   Tell your Senators to oppose fracked gas exports.  Tell them we are paying close attention, and will no longer tolerate anything but GREEN energy independence.  And if possible, get involved in the "Don't Even Think About It" push to get the American Natural Gas Alliance off our airwaves.