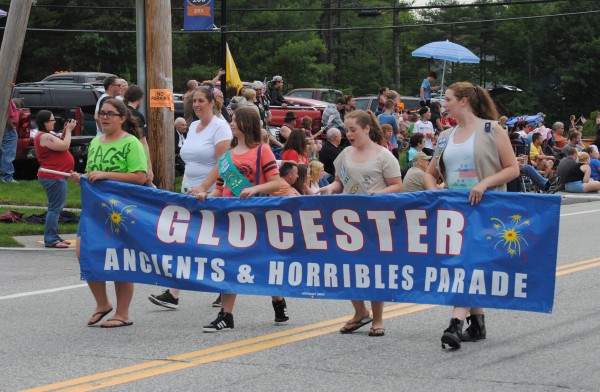 There is nothing more American than a parade, and parades are paeans to socialism. They run on publicly funded streets, feature military equipment and fire apparatus paid for with taxes to protect the public good, and are supported by local governments.
The Glocester Ancients & Horribles Parade is a Rhode Island institution famous for its political and social commentary. Usually that commentary is very un-PC, runs to the right politically, and is mostly unfunny.
There was some of that this year, with the float to "honor" Caitlyn Jenner a case in point, but for the most part, the political commentary was decidedly left of center. There were marchers from Northwest Rhode Island Supporters of Open Space, a float promoting the dangers of Climate Change and opposed to the expansion of the Spectra pipeline in Burrilville, and an entire float dedicated to the presidential campaign of Bernie Sanders.
Is this an early sign of a political left turn in Rhode Island?
Time will tell…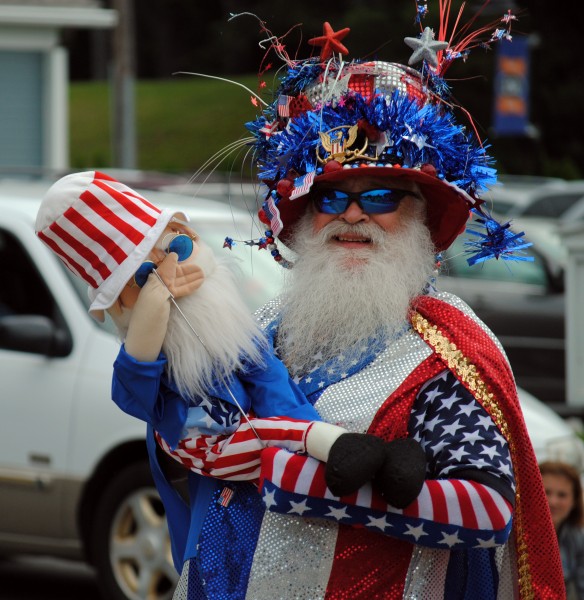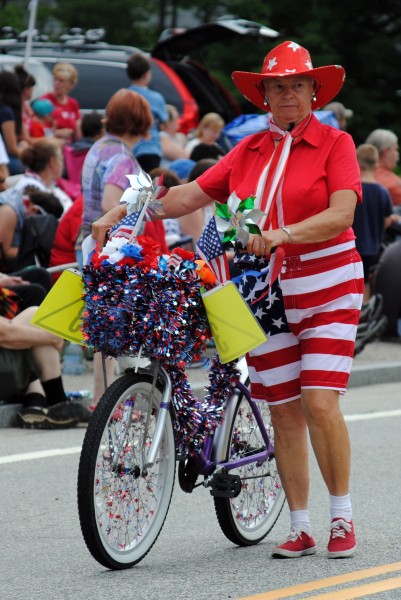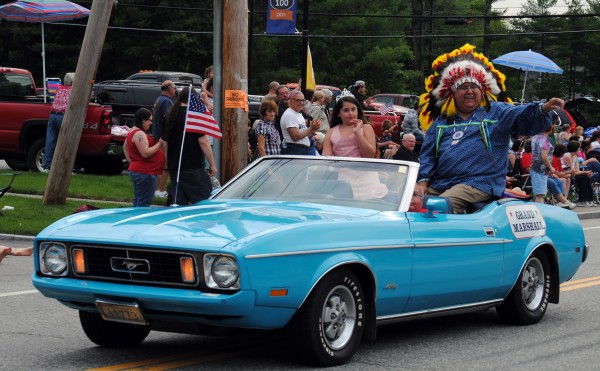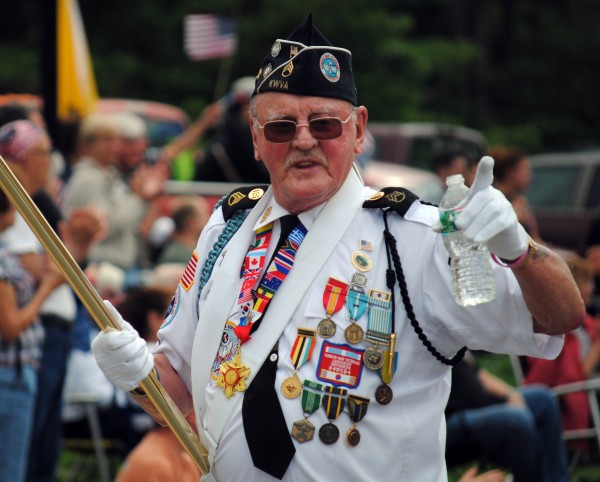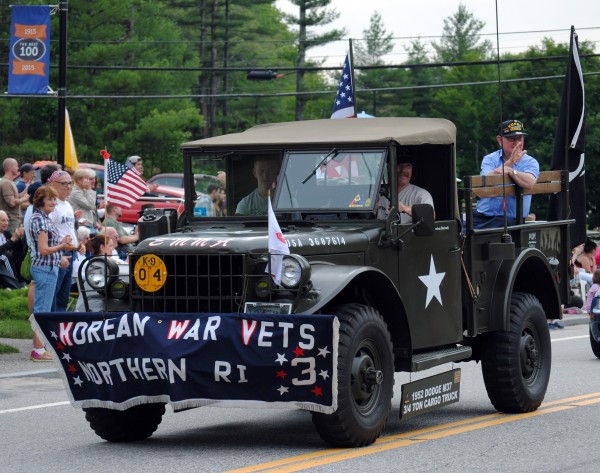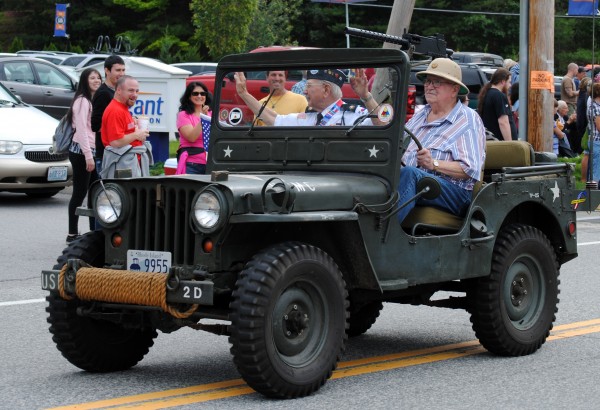 In election years, no candidate for statewide office can afford to miss it. This year, Senators Jack Reed and Sheldon Whitehouse were the only politicians who bothered.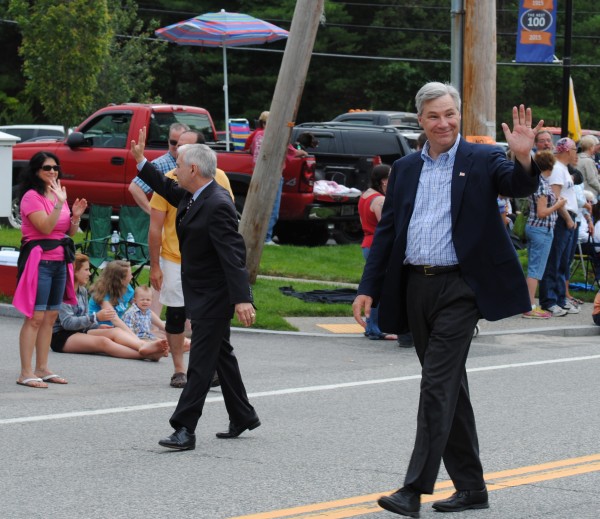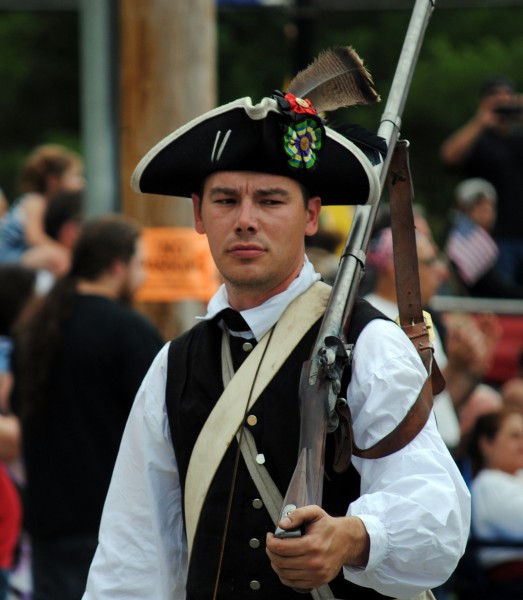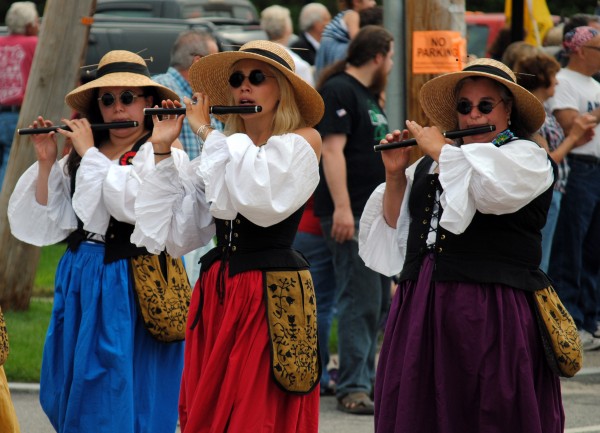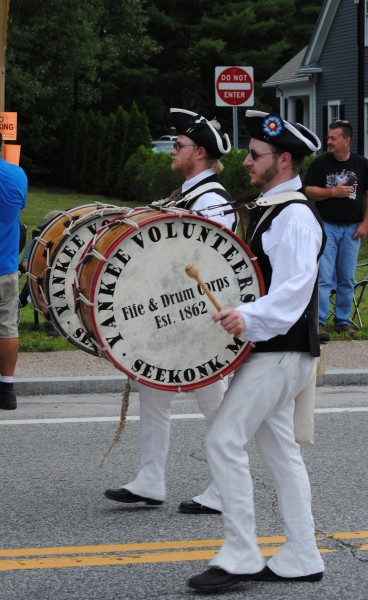 These flags might make many think of the modern right wing Tea Party, but the context was the Fife and Drum band featured above.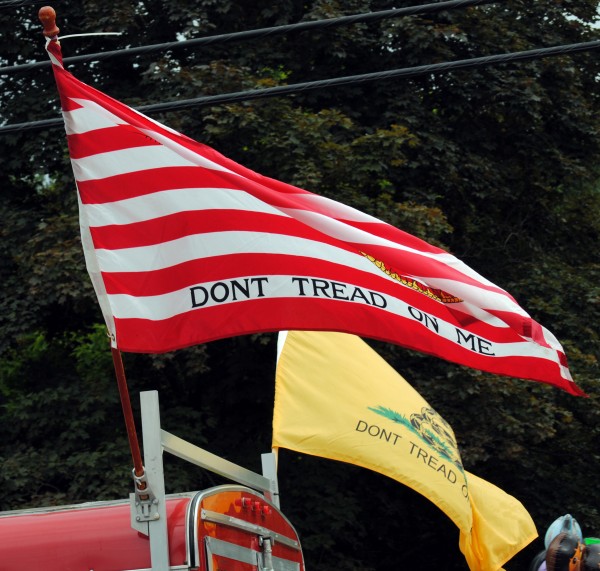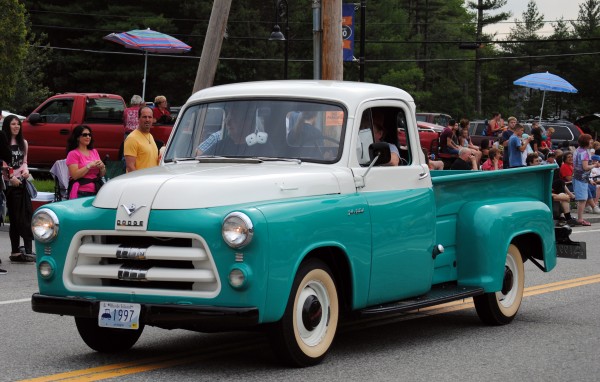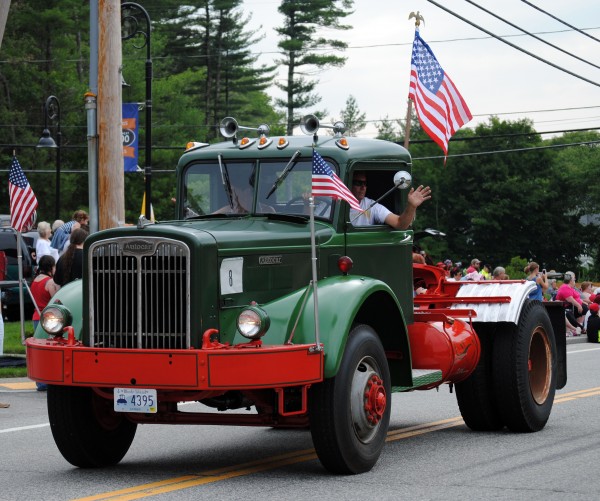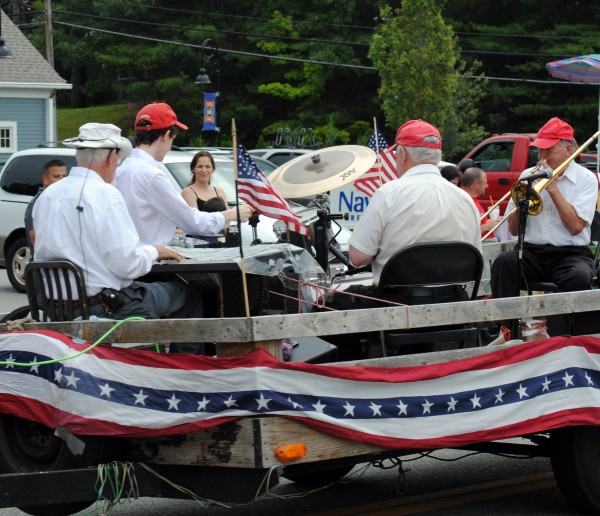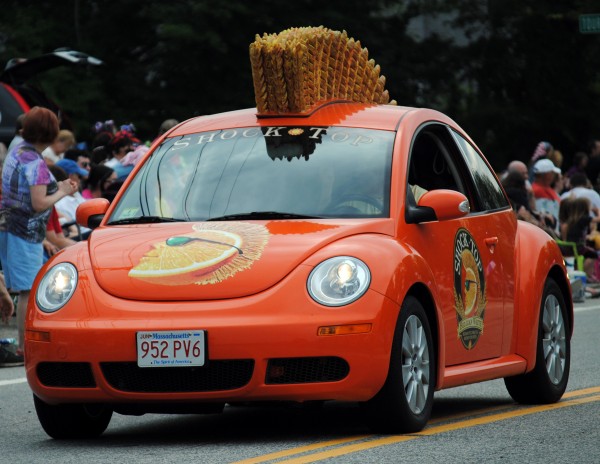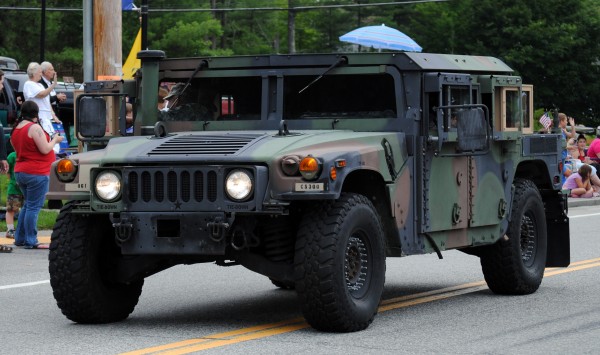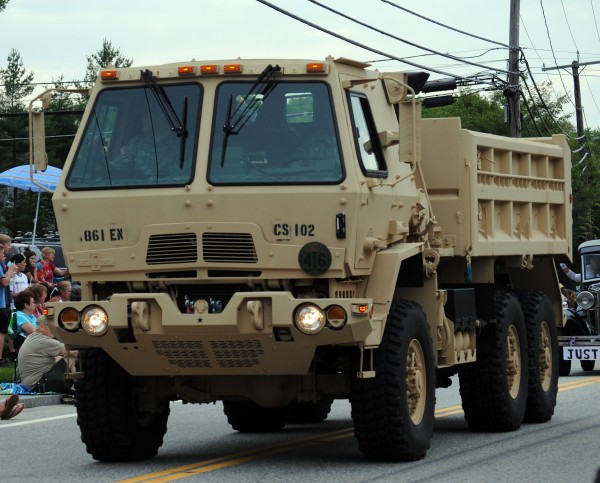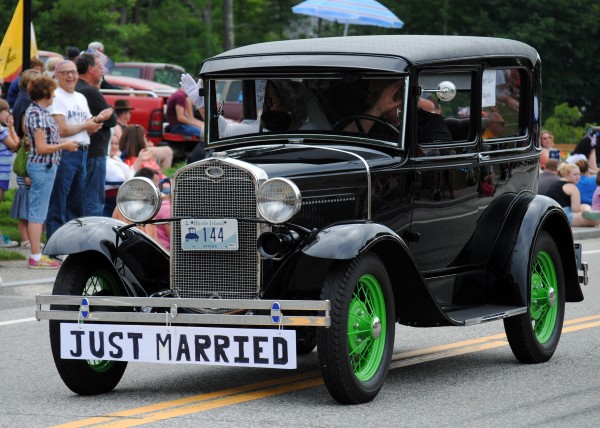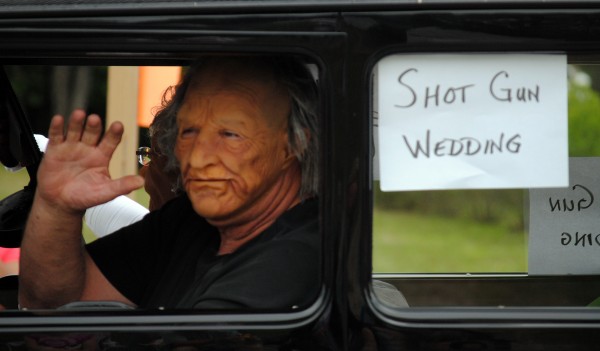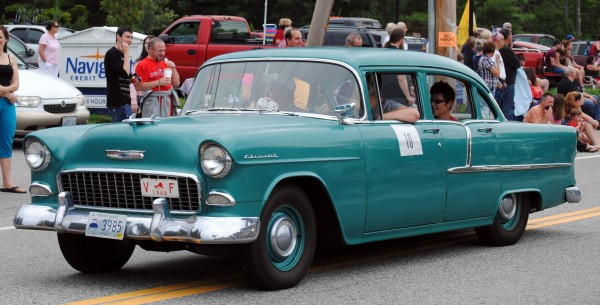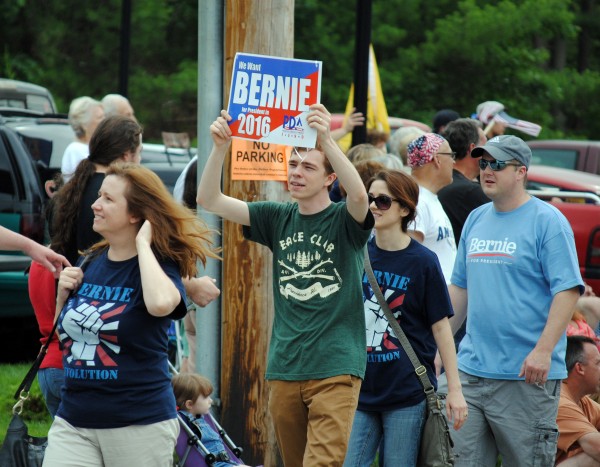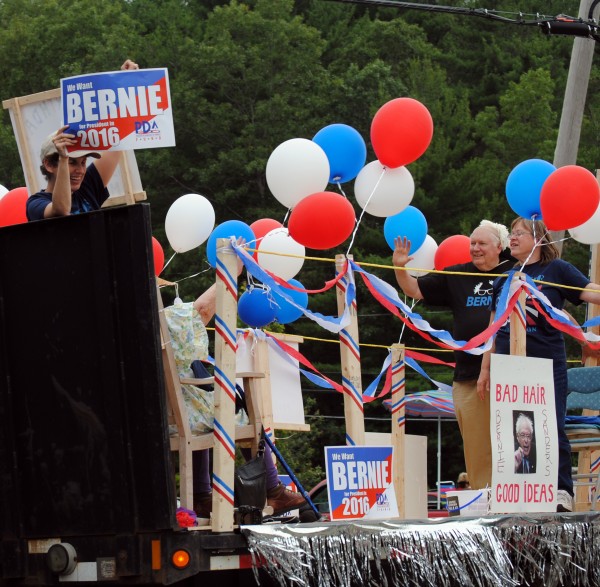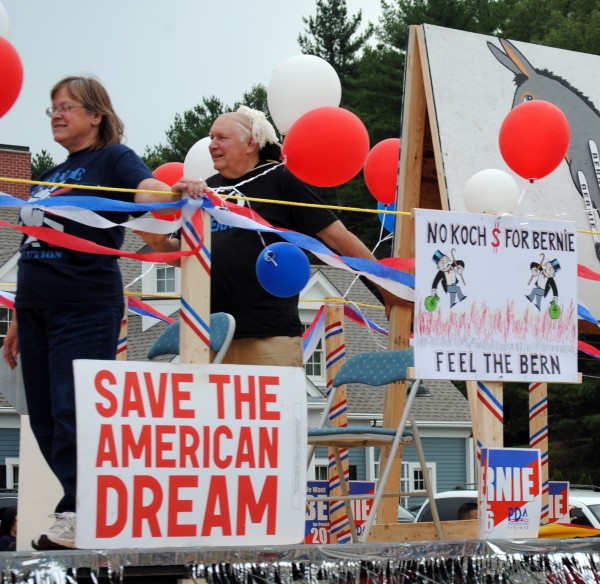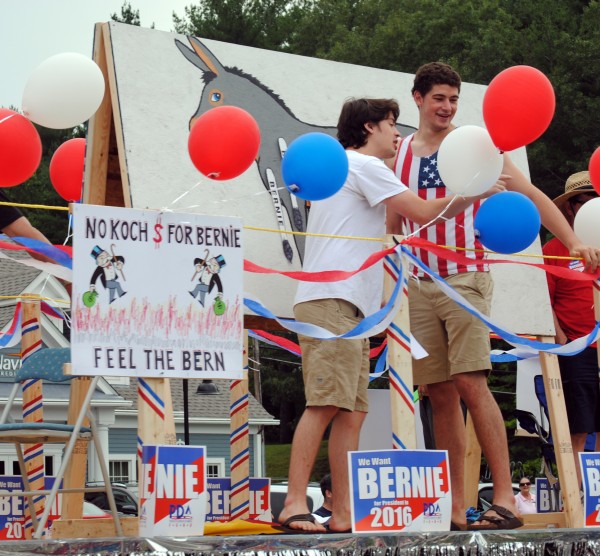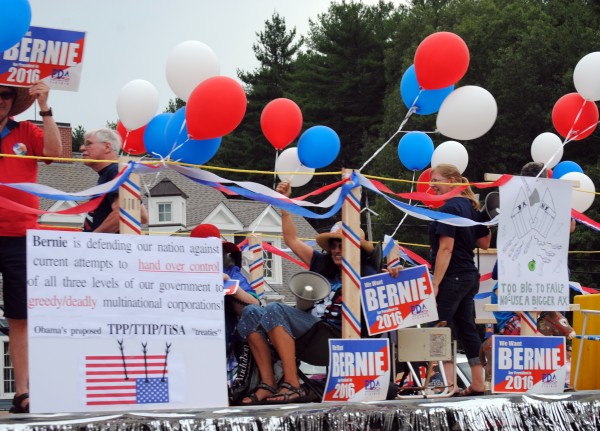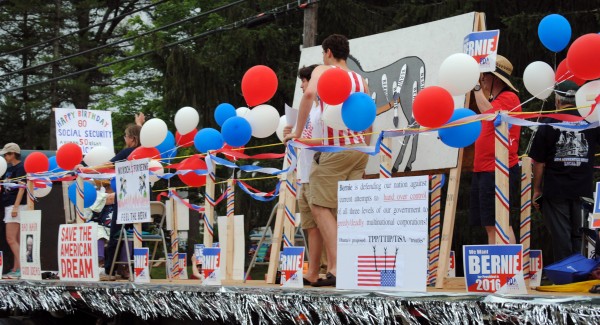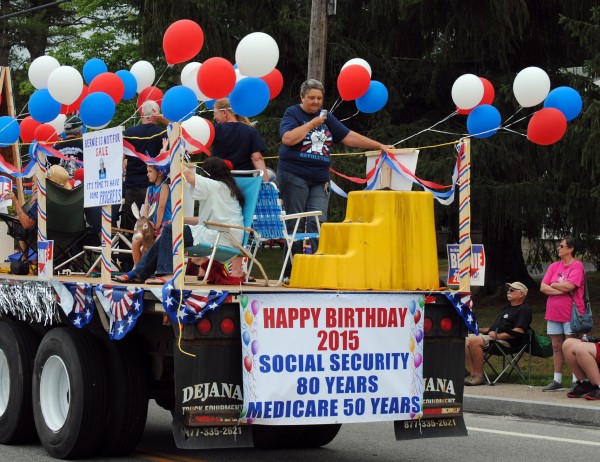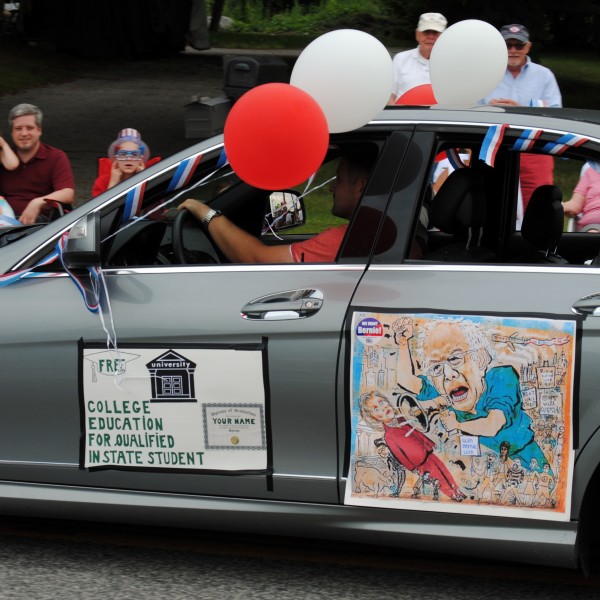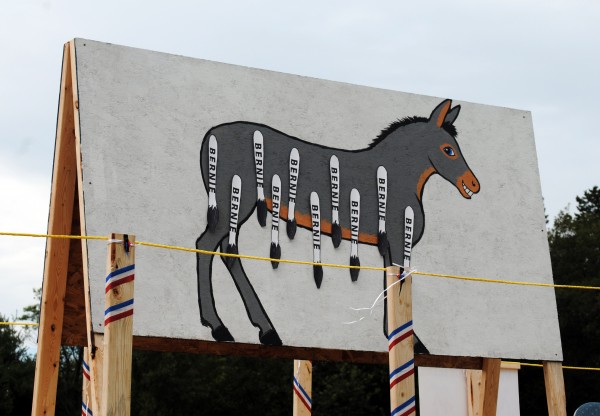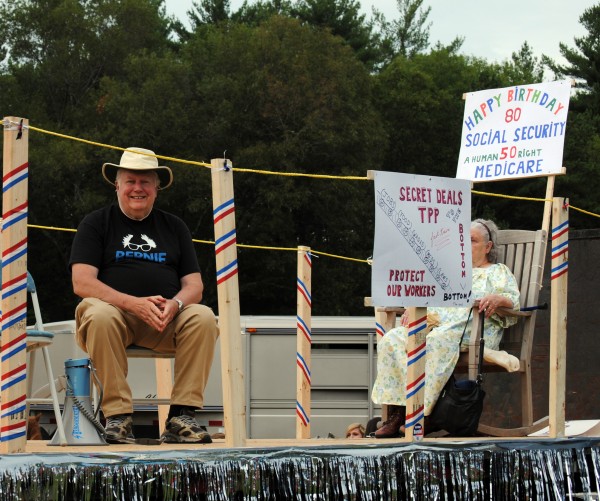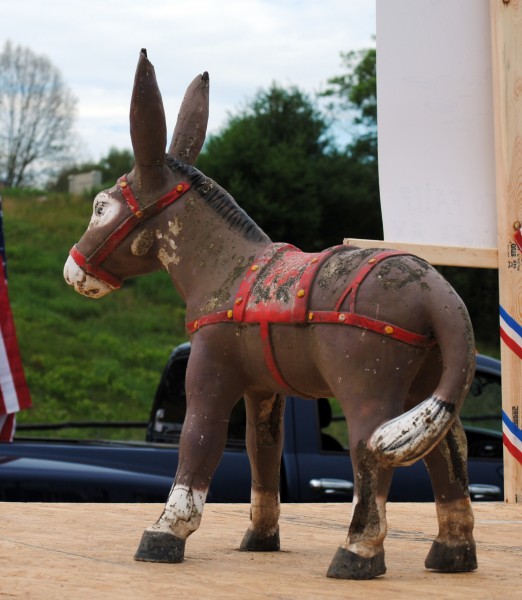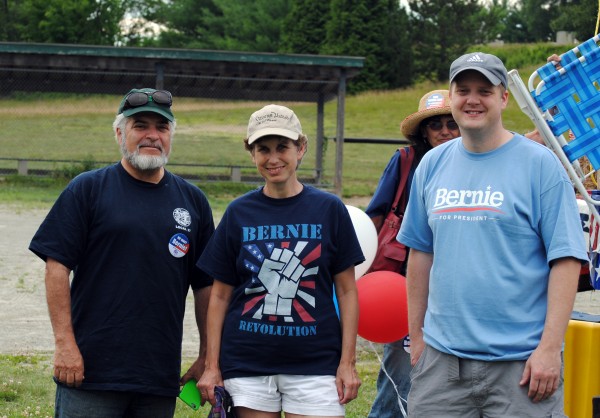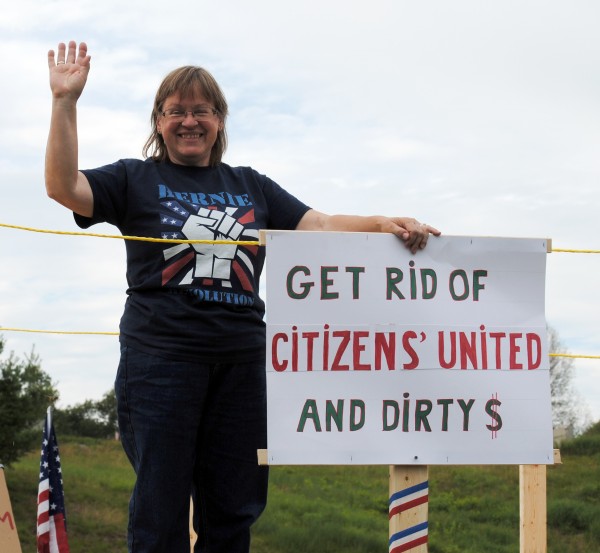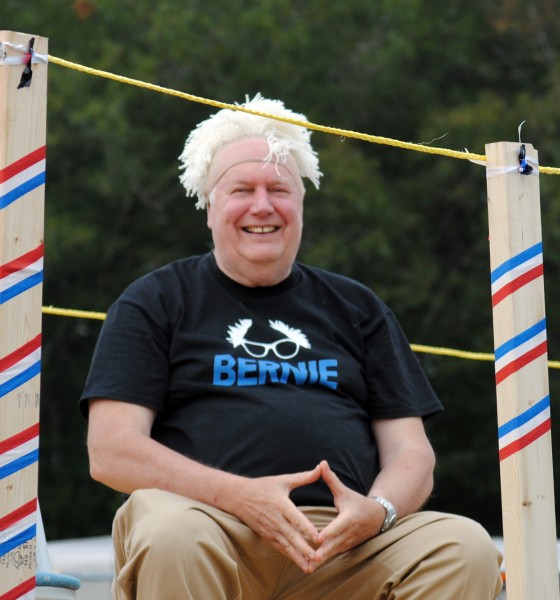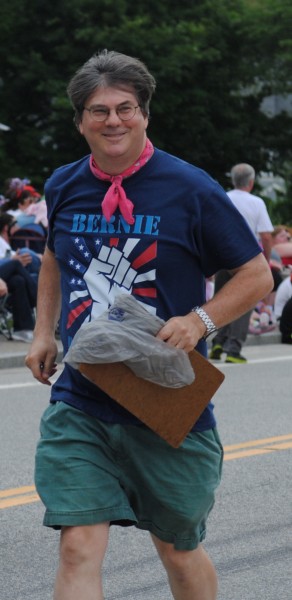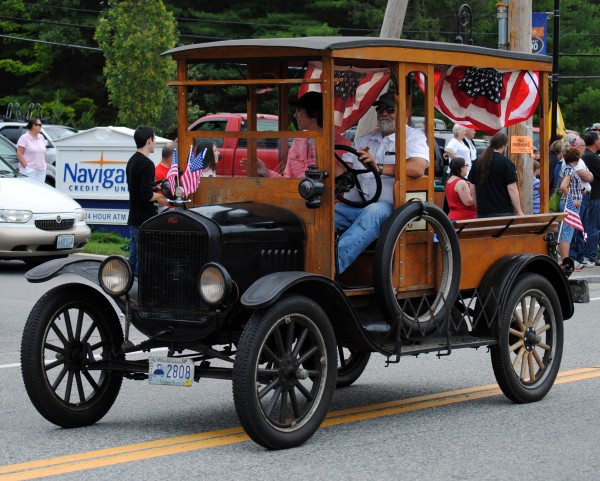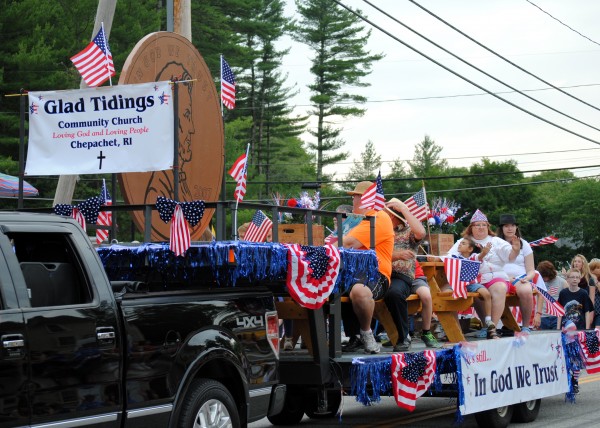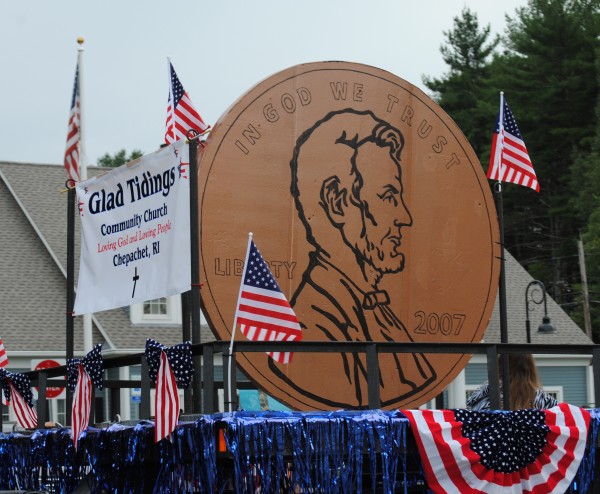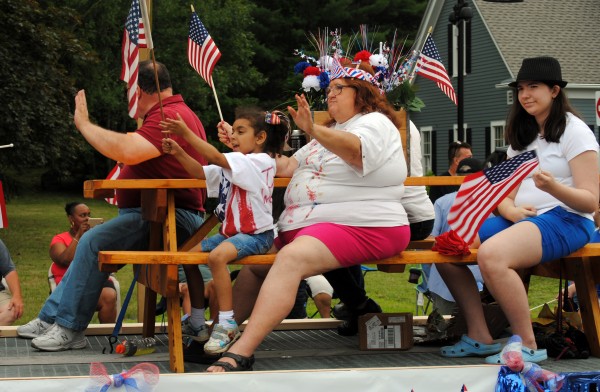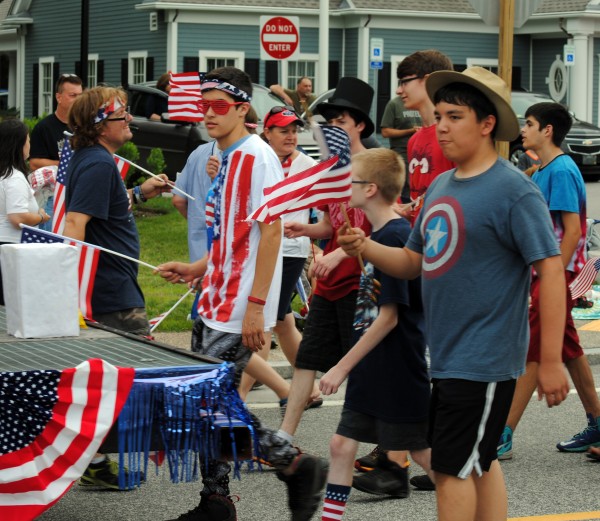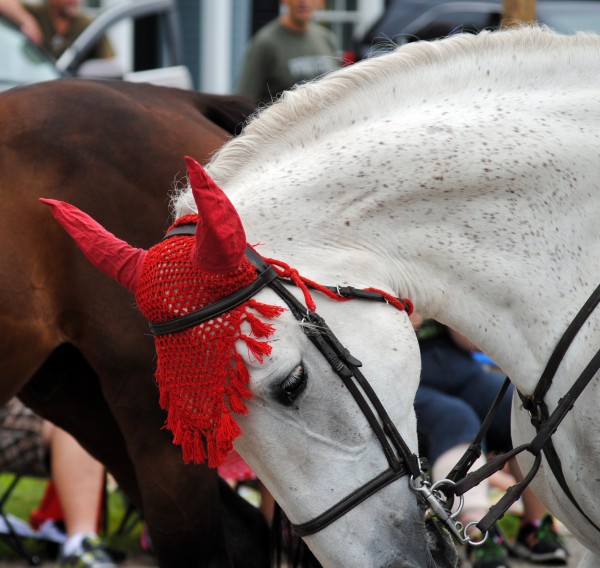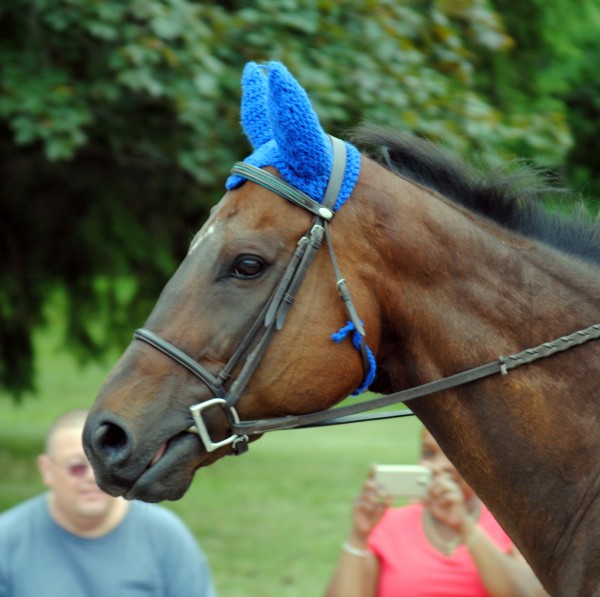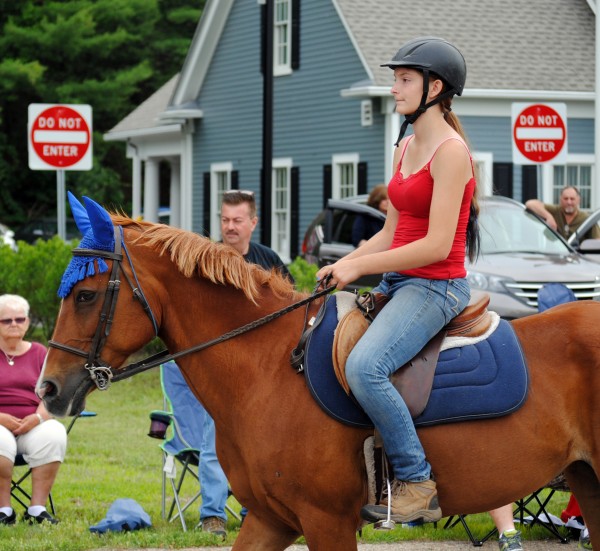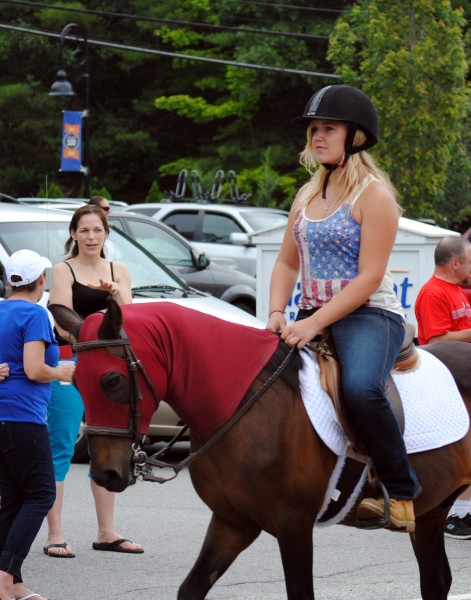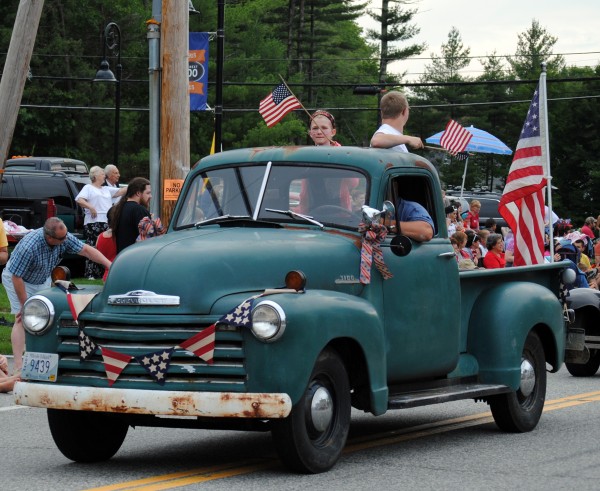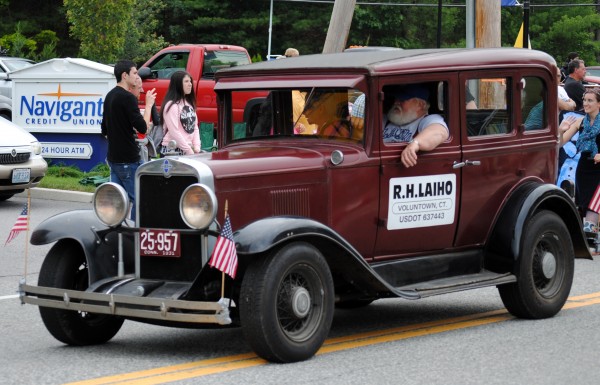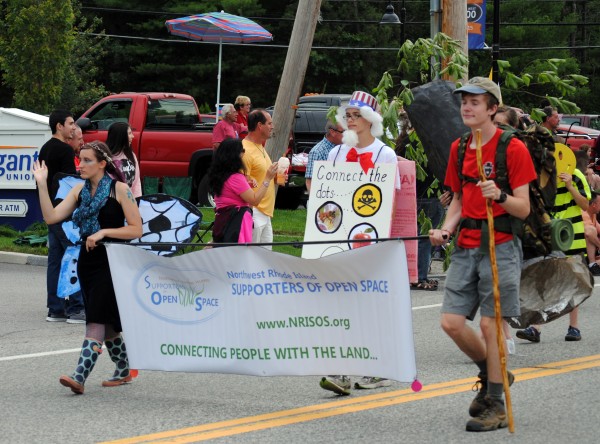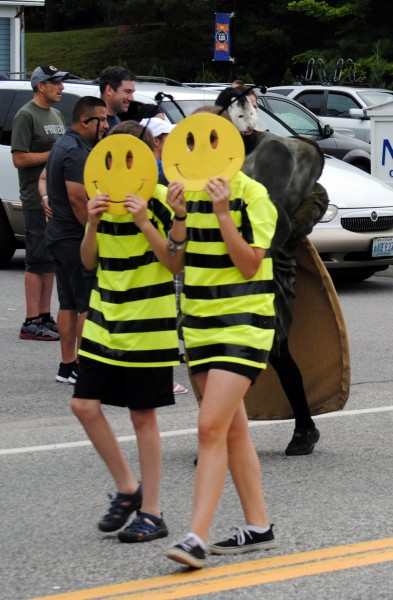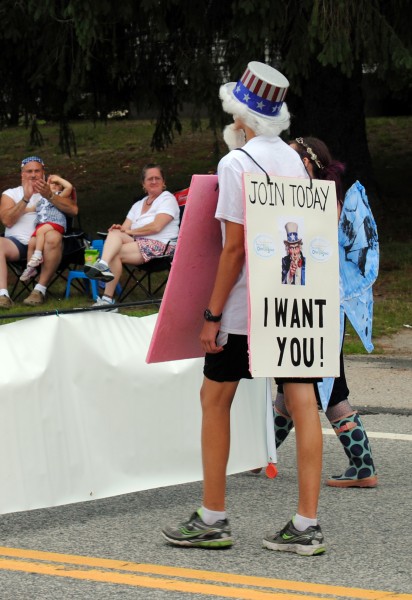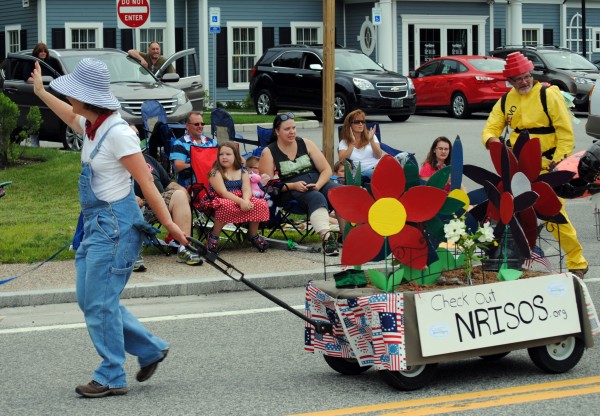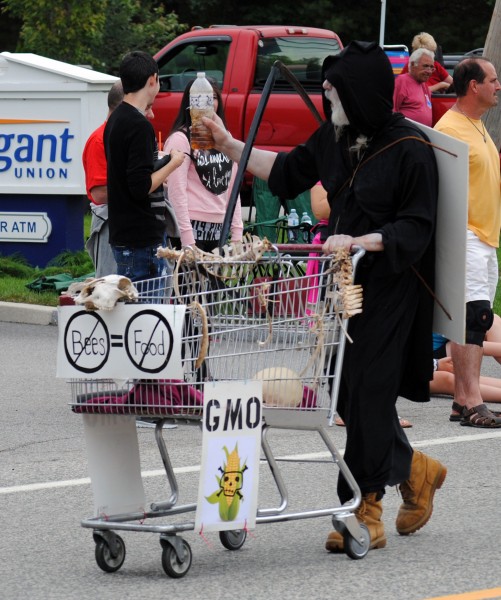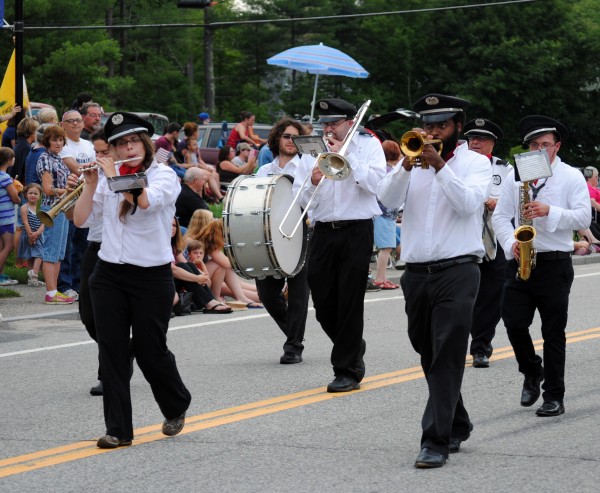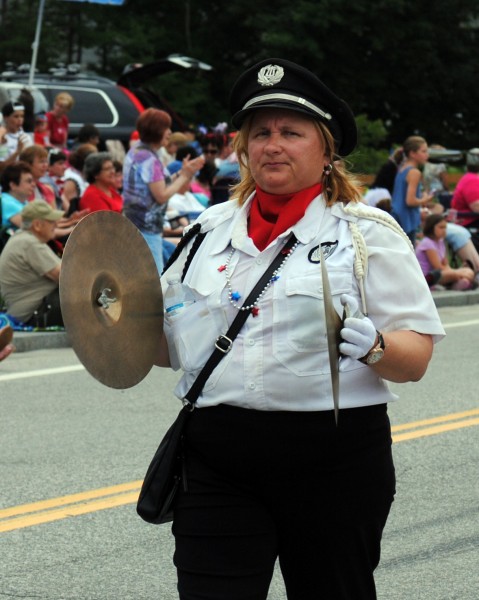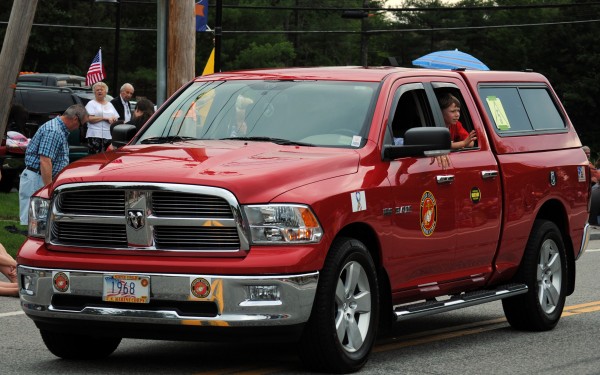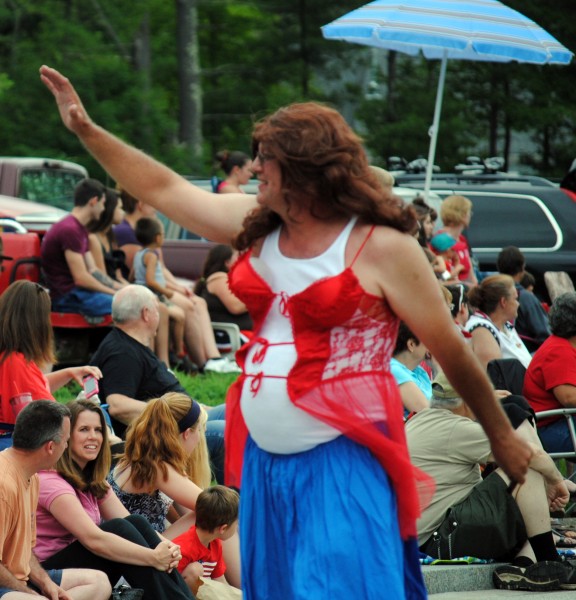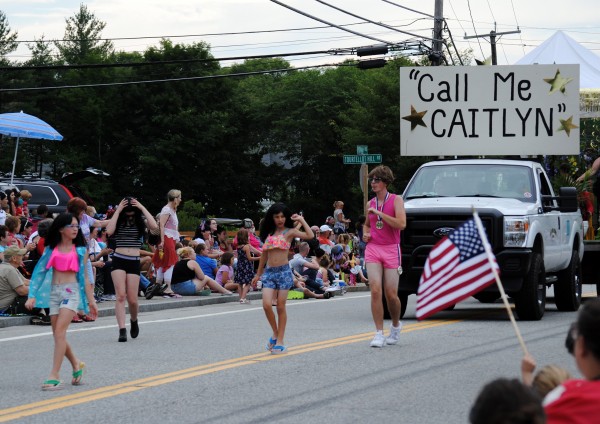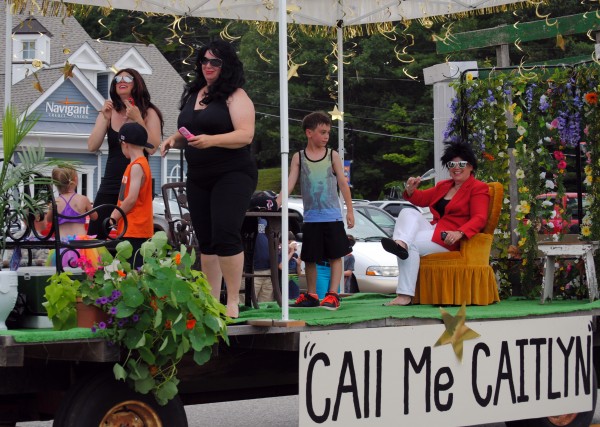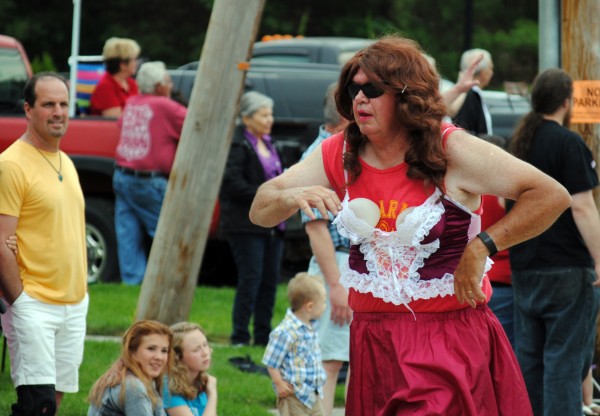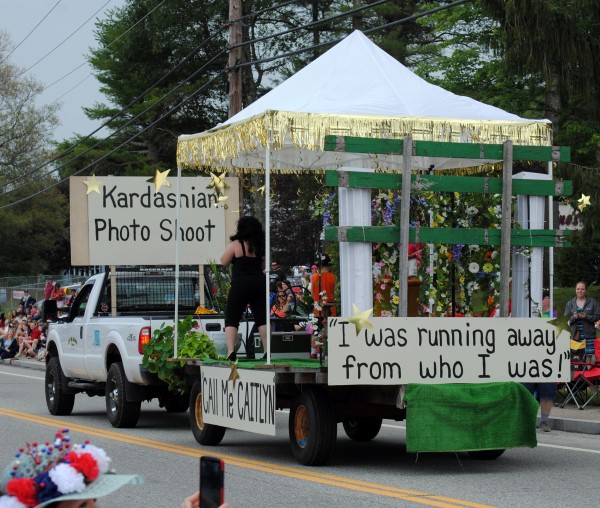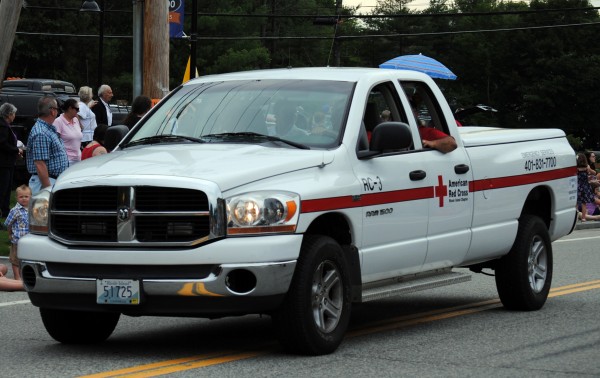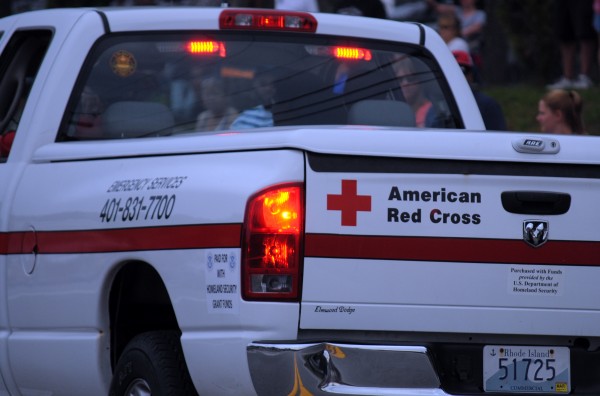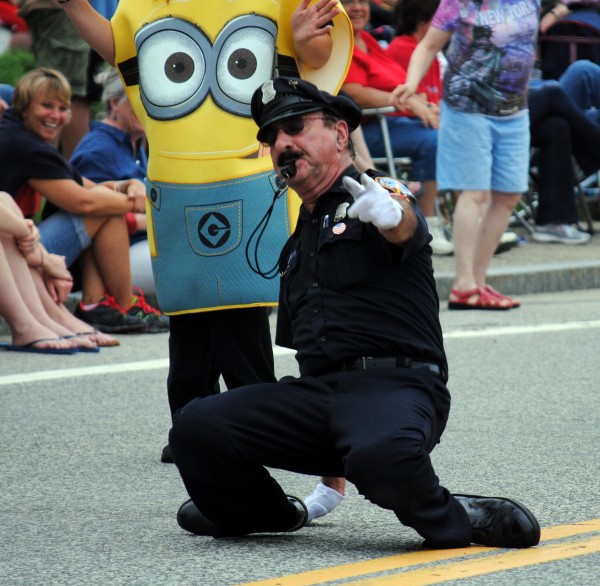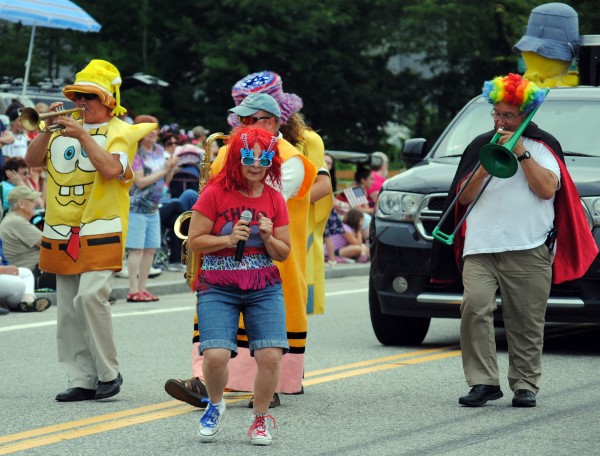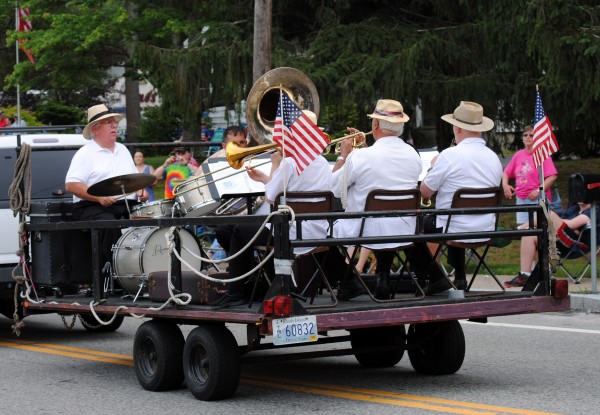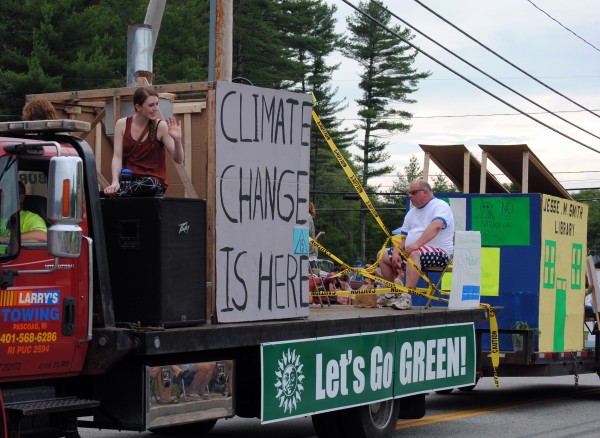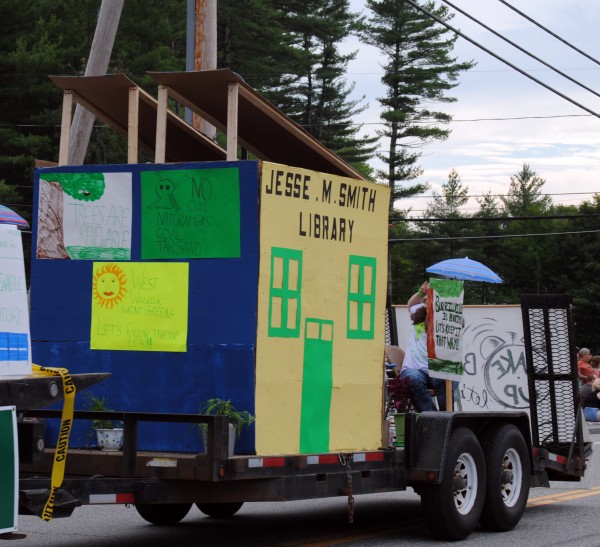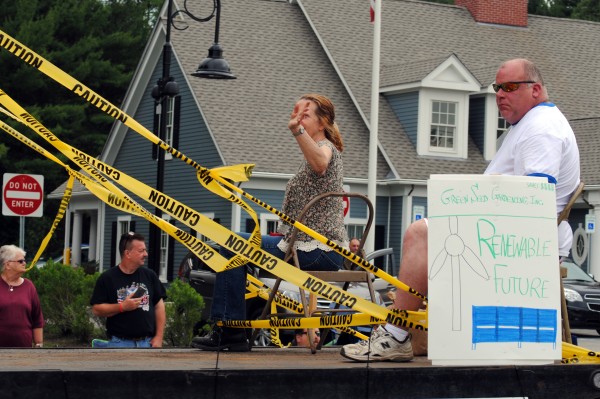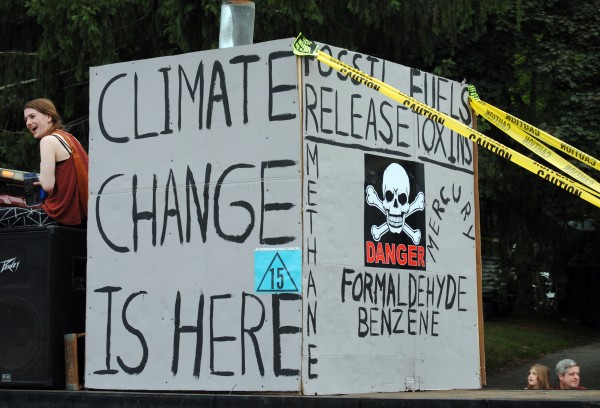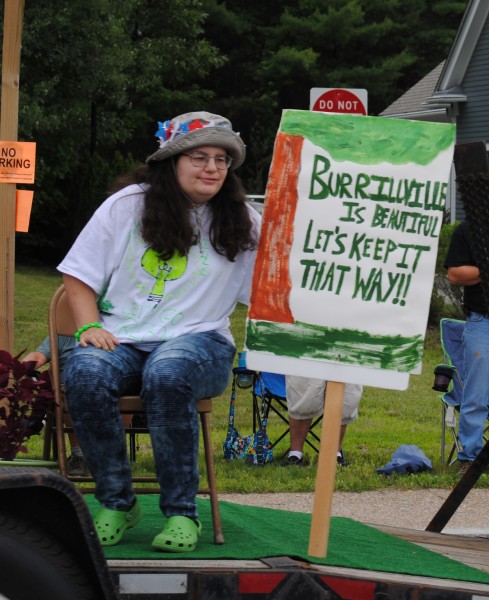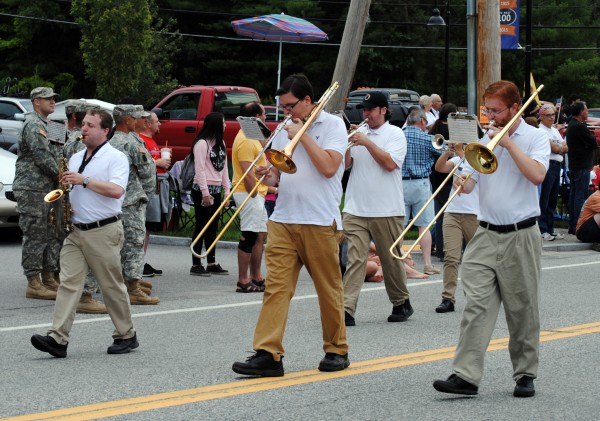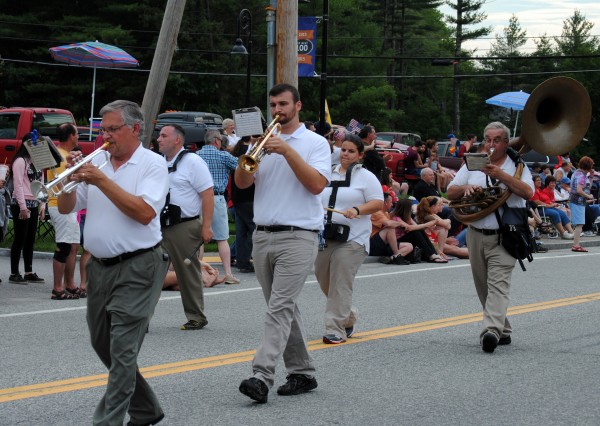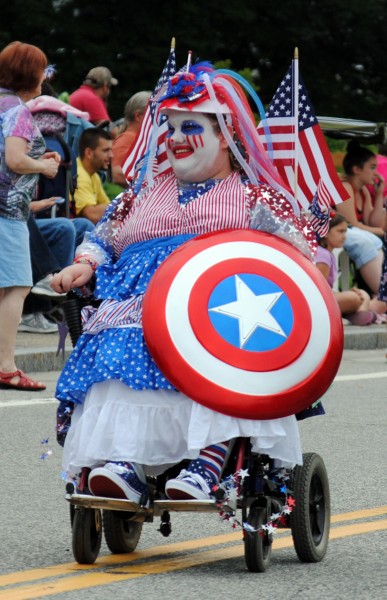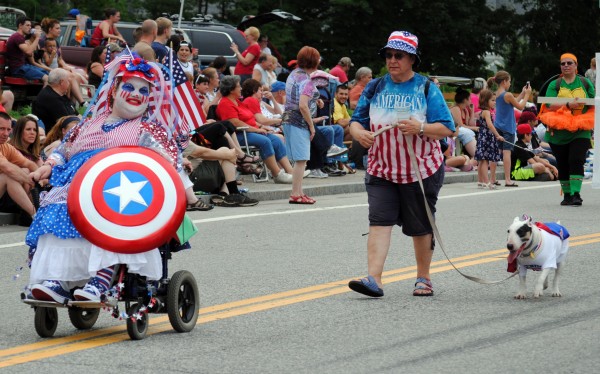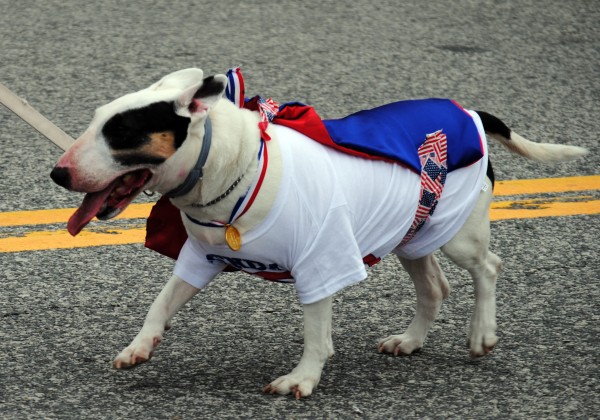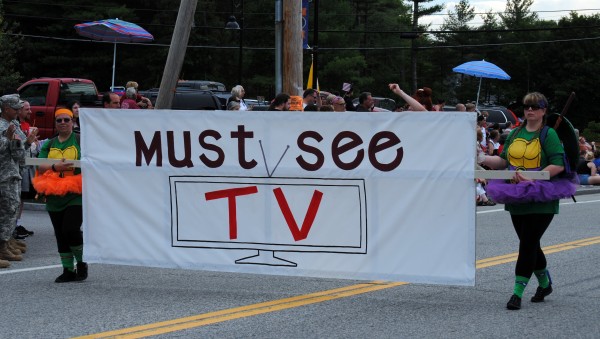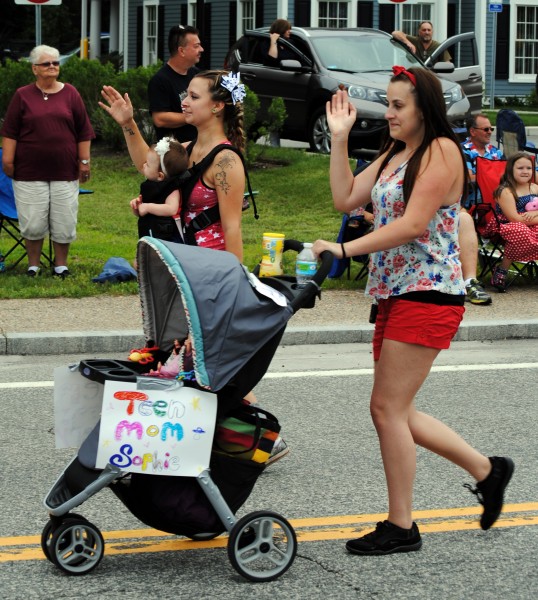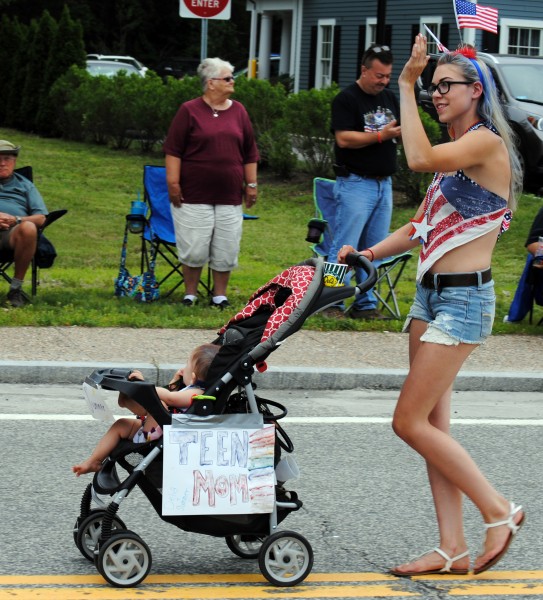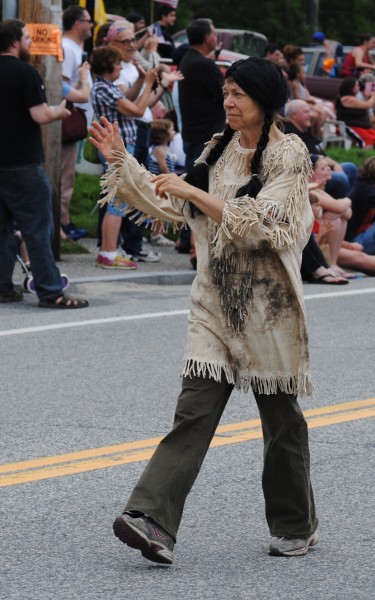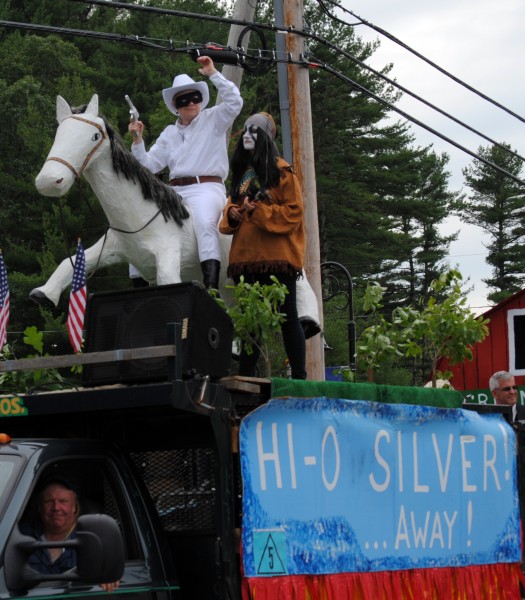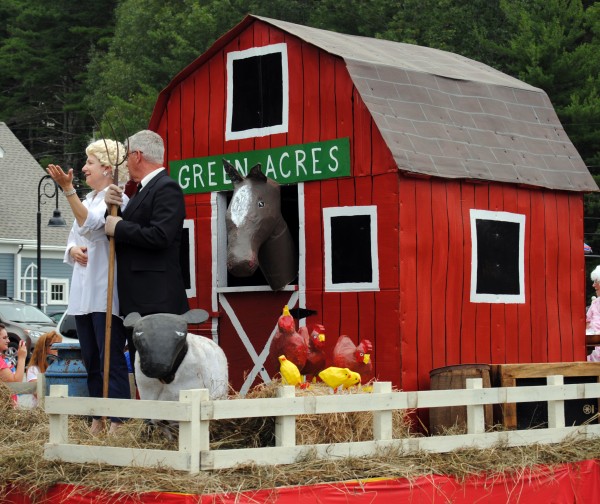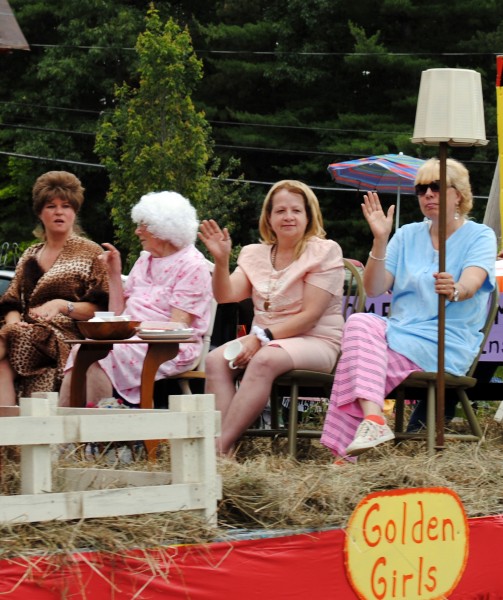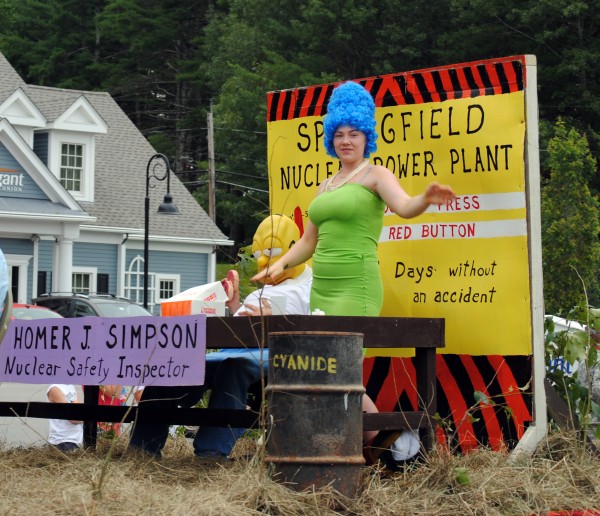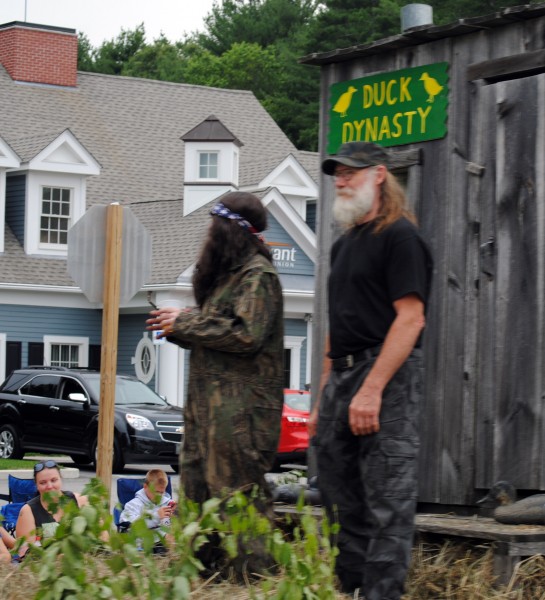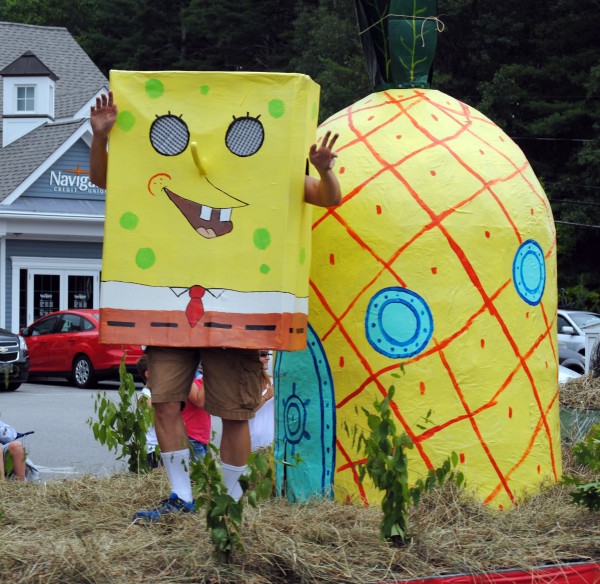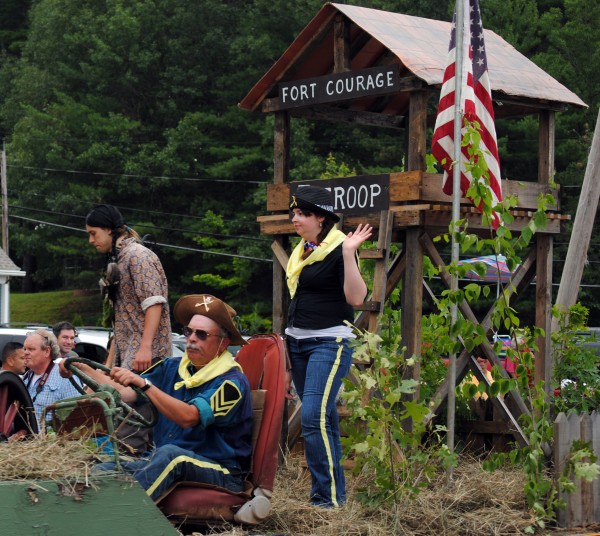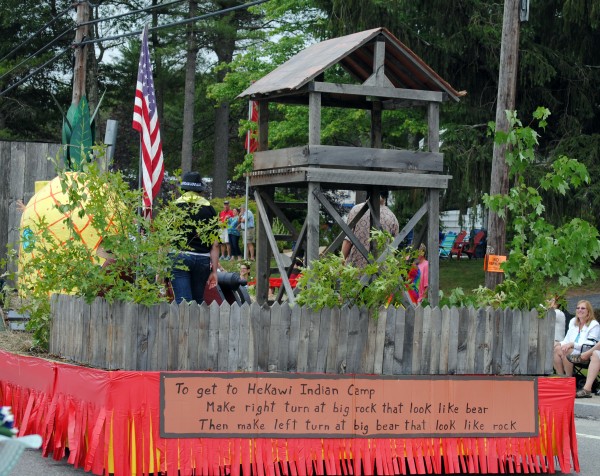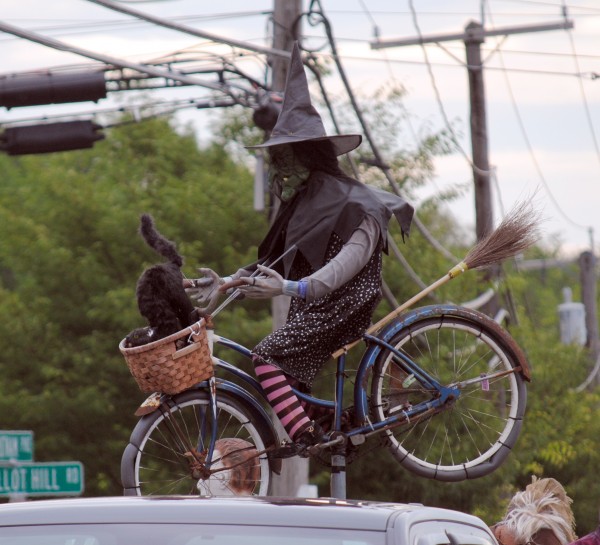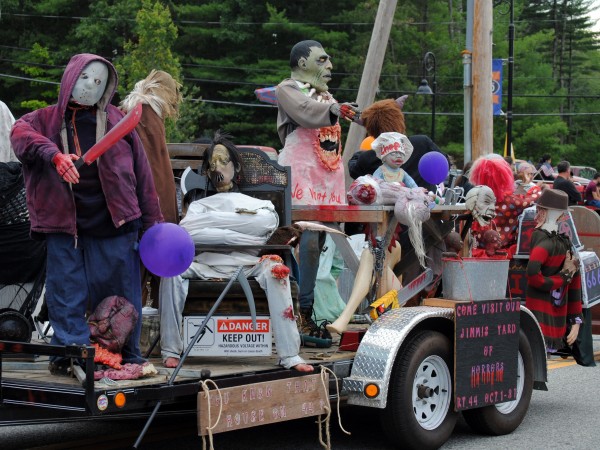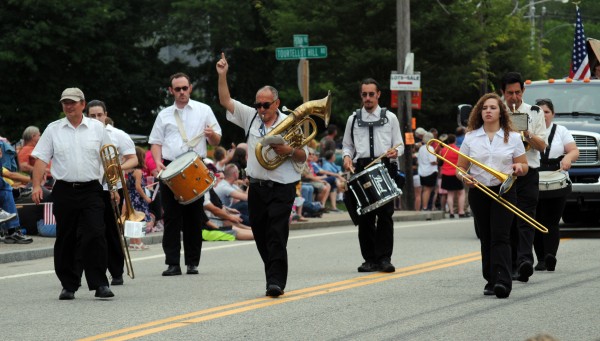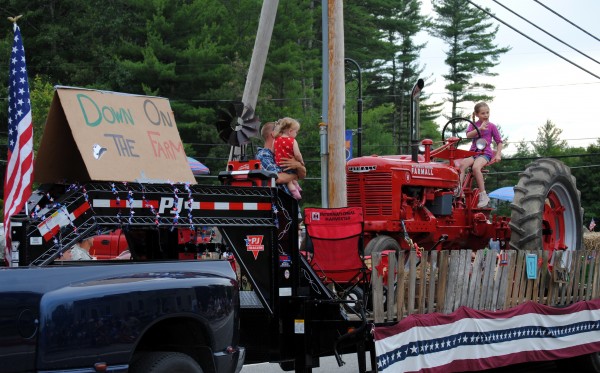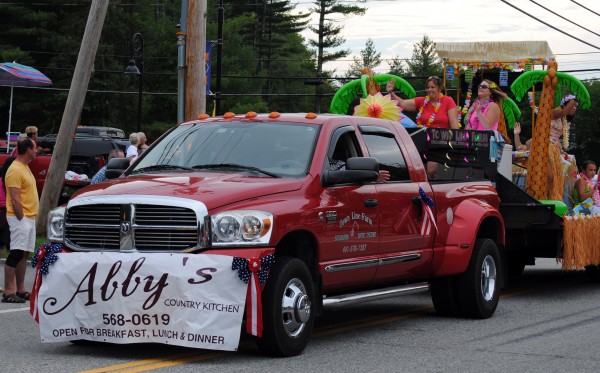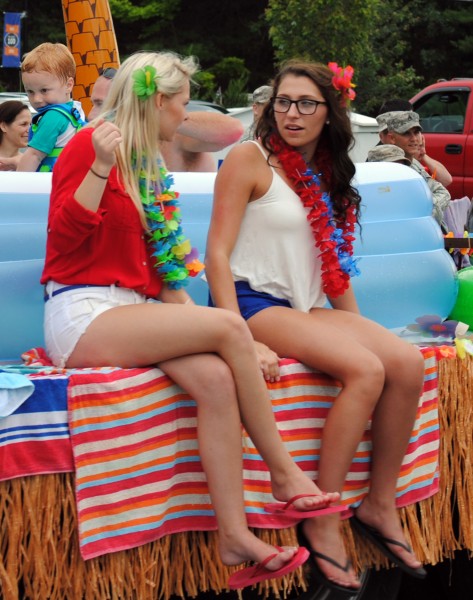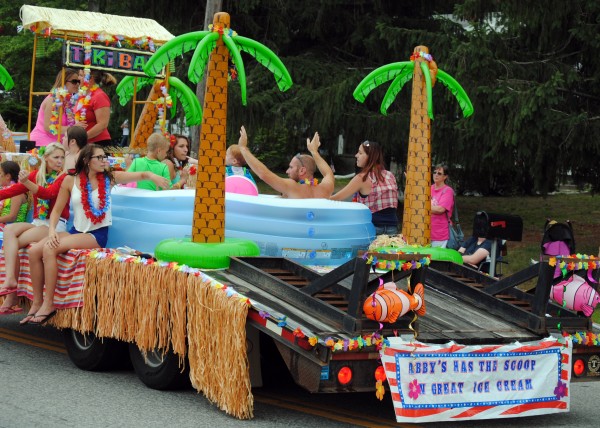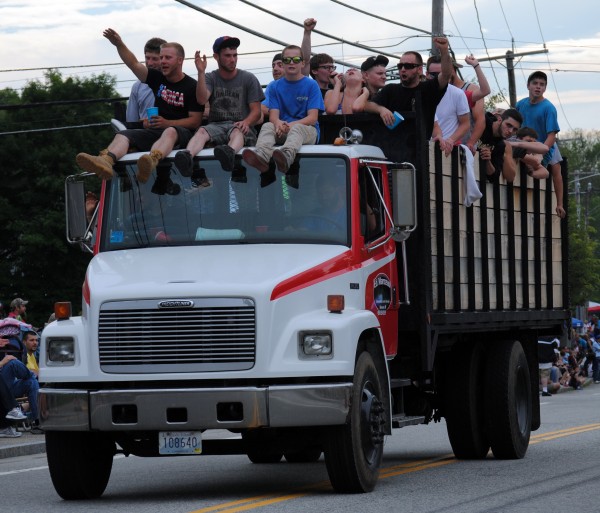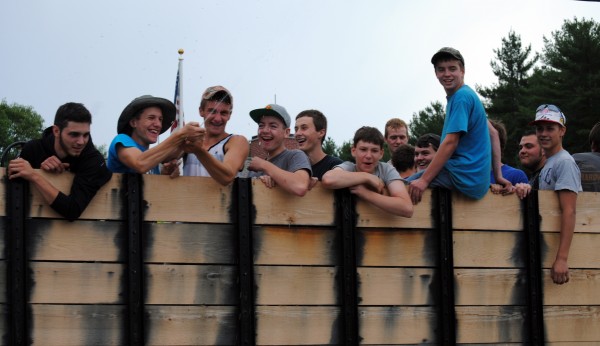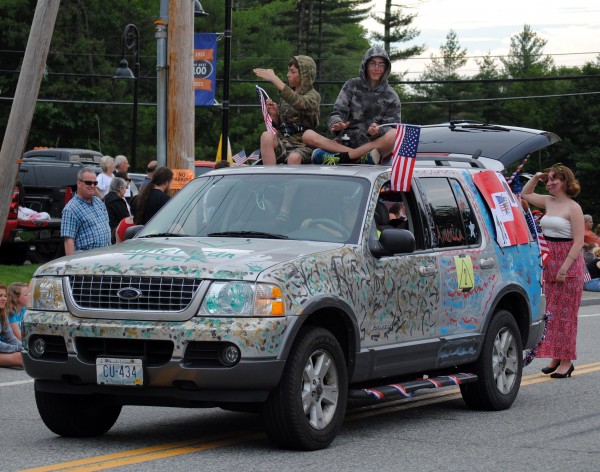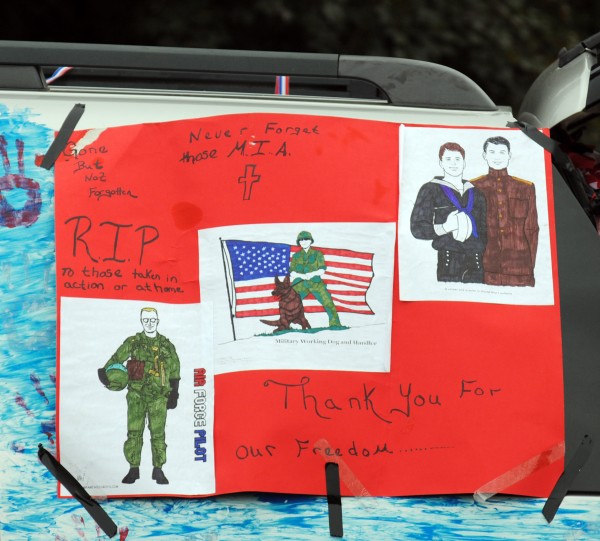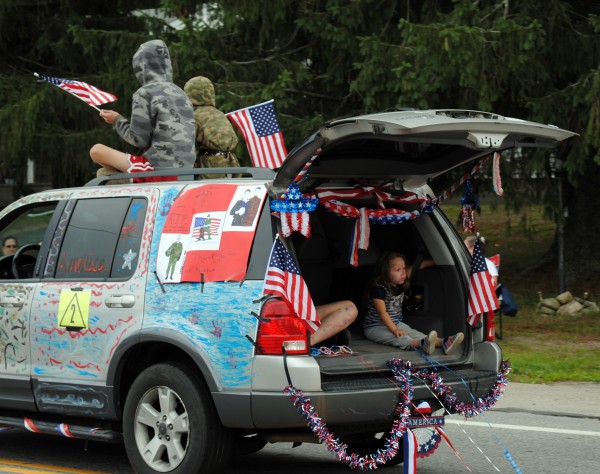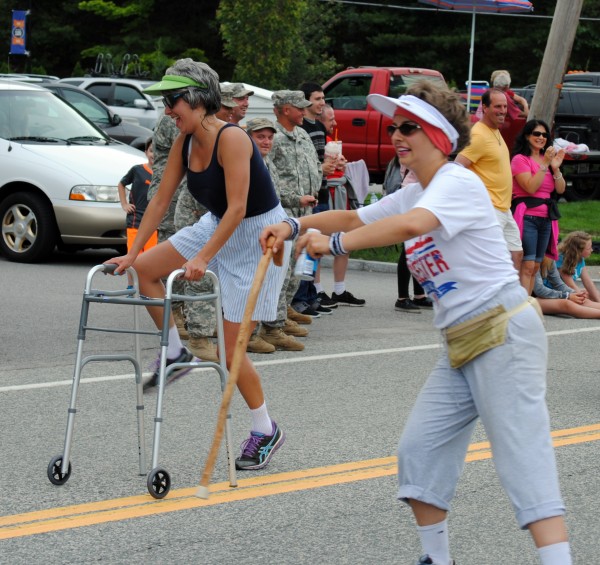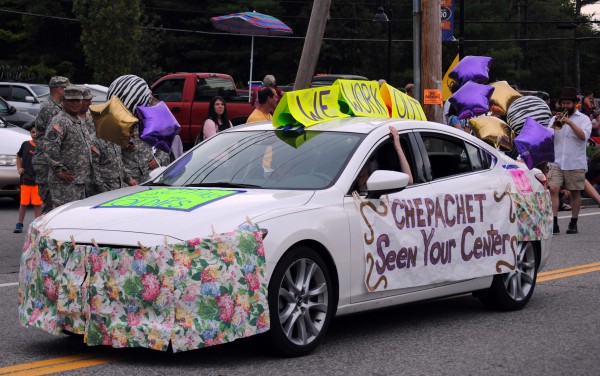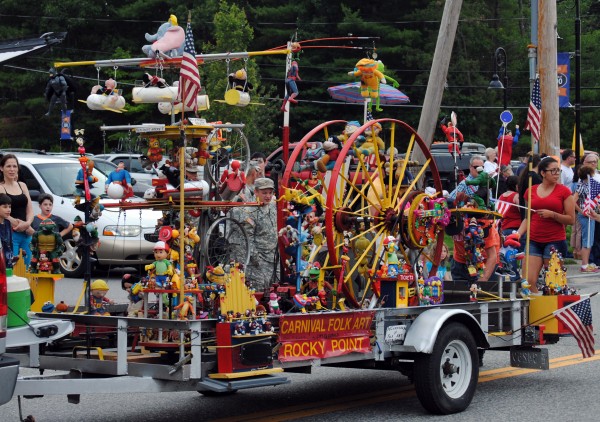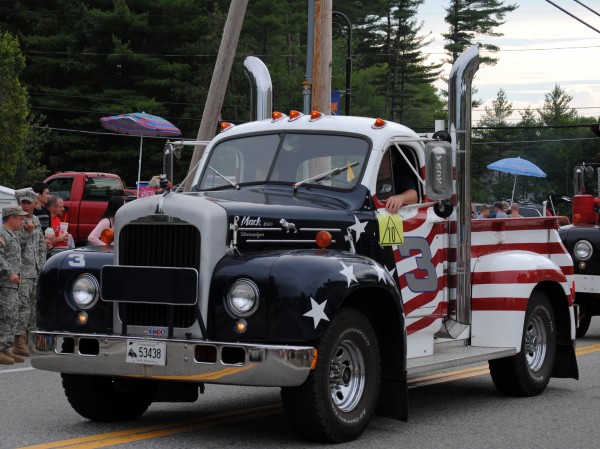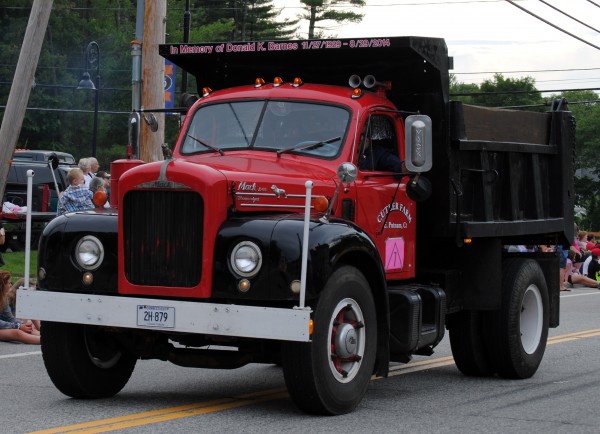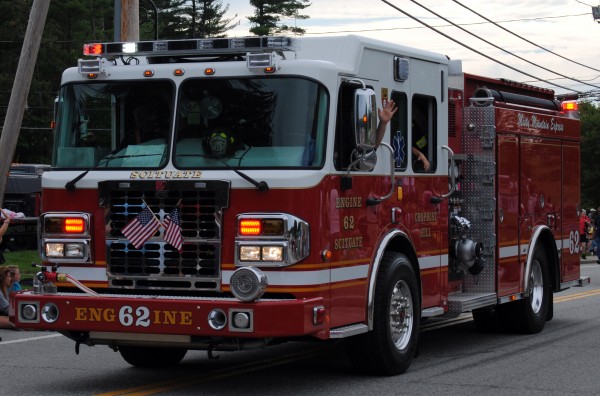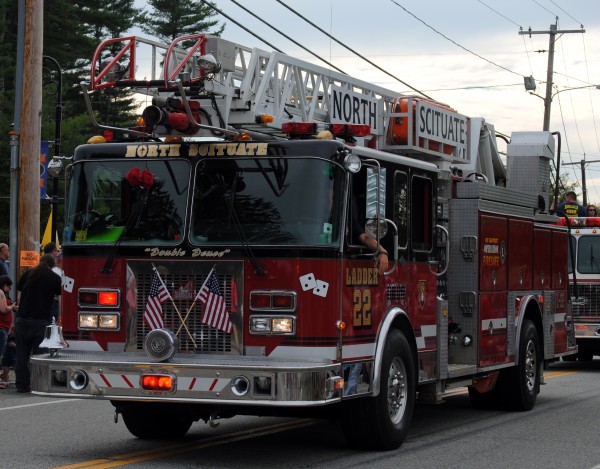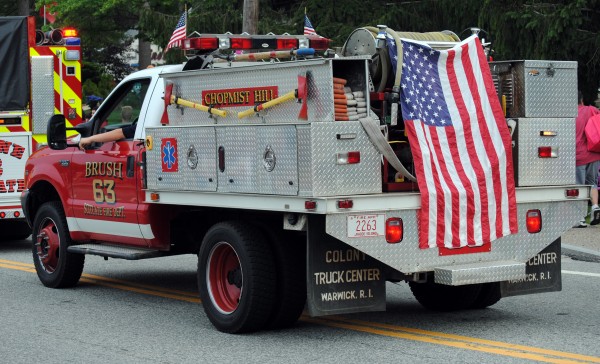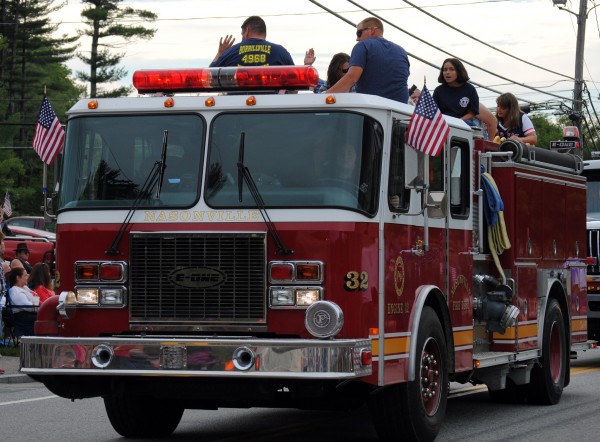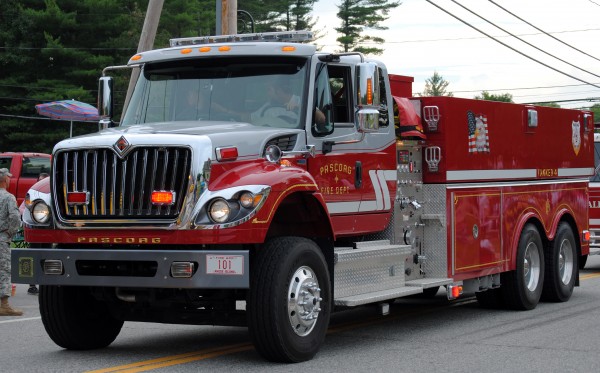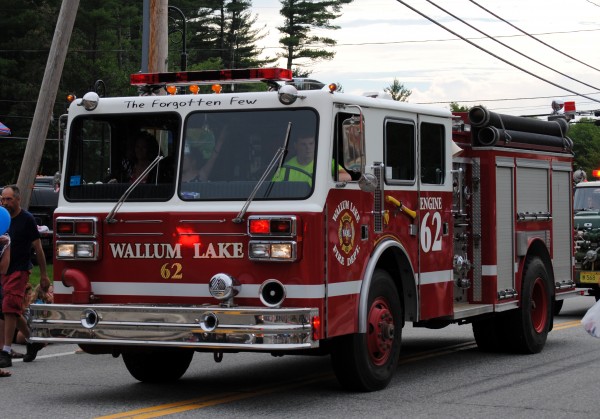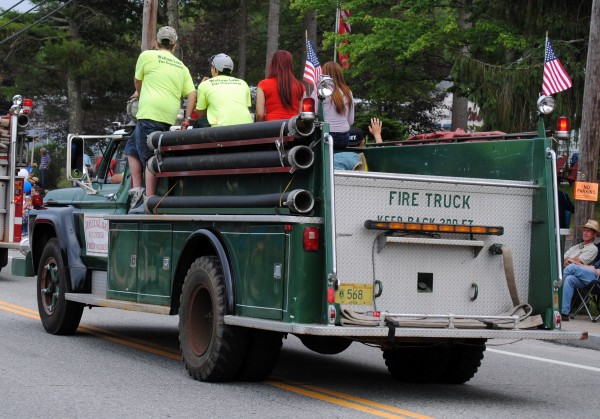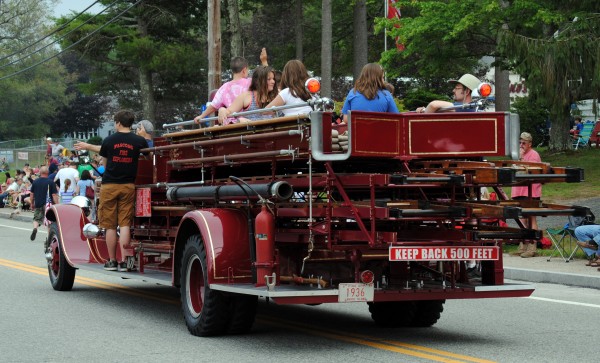 Glocester's Ancients & Horribles Parade turns left

,