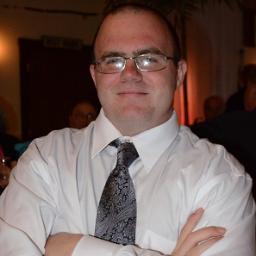 RI Future would like to extend a big giant progressive welcome to Paul J. Spetrini, the new news editor at GoLocalProv.
The Providence native who grew up on Atwells Avenue, comes to the Capital City journalism scene after serving as the editor of the Standard Times, the North Kingstown weekly paper owned by Southern Rhode Island Newspapers.
"I'm really excited about it," he told me. "I've never done the daily grind before. I think it's going to be a challenge but it's going to be a fun challenge."
Spetrini replaces the well-respected Dan McGowan, who is off to become the second digital reporter at WPRI. McGowan launched his journalism career as a blogger for RI Future.
Spetrini was the editor of the Standard Times for two years. Prior to that, he covered sports for Southern Rhode Island newspapers for four years. He went to college at RIC, where he majored in criminal justice and says he stumbled into journalism by accident.
"I went to the wrong meeting," he said. "I thought I was going to the RIC TV meeting."
Instead, he was at the school newspaper meeting. So he started covering sports for The Anchor.
Spetrini started for GoLocal on Monday, he said. He is on Twitter at: @PaulSpetrini