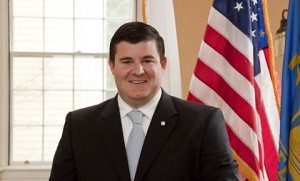 Congrats, Lil' Rhodey! Remaining true to the uniqueness of this state that I have found so endearing, Rhode Island made history BEFORE voting on same-sex marriage.
The Rhode Island Senate Republican caucus announced its support for a bill that would legalize same-sex marriage, becoming the first legislative caucus in the nation to unanimously back marriage equality.
The President of HRC referred to this as a "game changer," noting that issues of equality are gaining bipartisan support as time marches on.
Rhode Island has a higher percentage of LGBT adults than all but two states that have legalized same-sex marriage, according to a 2012 Gallup survey. At 4.5%, the state ranked No. 5, overall, but above the national average of 3.5%.
However, this will not only change the lives of LGBT constituents; this is bound to improve the quality of life for children of LGBT couples, and have a vast "ripple effect"