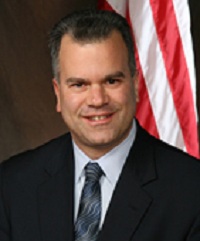 One of the most clarifying moments in Rhode Island politics is when the small handful of conservative Republicans in our state admit just how conservative the Democratic leadership of the General Assembly is.  This nugget showed up in a post by Tea Party Republican Michael Chippendale on the RI Gun Blog:
After this past session's overwhelming victory for gun owners, the progressive caucus openly chastised – and literally had a screaming match with the Majority Leader (who is on our side), and Speaker Fox for failing to get the Assault Weapons ban passed as well as the other anti-gun legislation.
Representative Chippendale is calling it like it is.  Nominally a Democrat, House Majority Leader Nick Mattiello has an A+ rating from the NRA.  They've flooded him with thousands of dollars of campaign contributions–contributions that are probably illegal.
Chippendale also reveals that "70% of the House of Representatives knows, respects, and covets the NRA rating and endorsement system that occurs each election year."
This isn't the first time Rhode Island's tiny group of real Republicans has praised the Democratic leadership of the House of Representatives for their right-wing extremism on guns.  Here's Tea Party Representative Doreen Costa thanking Speaker Gordon Fox for being "very, very kind to us gun folks":
GOP Rep: House Majority Leader Mattiello is 'on our side'

,