Tuesday, February 11, 2014 has become "the day we fight back against mass surveillance" and in Providence a rally against NSA spying was held outside the Federal Building next to Kennedy Plaza downtown. Five minutes after protesters representing MoveOn.org and the Rhode Island Coalition to defend Human and Civil Rights (RICHCR) unfurled a large banner that said, "Dear U.S. Government, STOP SPYING ON US!!" a white Homeland Security vehicle pulled up and a representative of that agency kept a watchful eye, even going so far as to leave his vehicle and physically patrol the protest. It wasn't long before members of the U.S. Marshall Service and the Providence Police arrived as back up.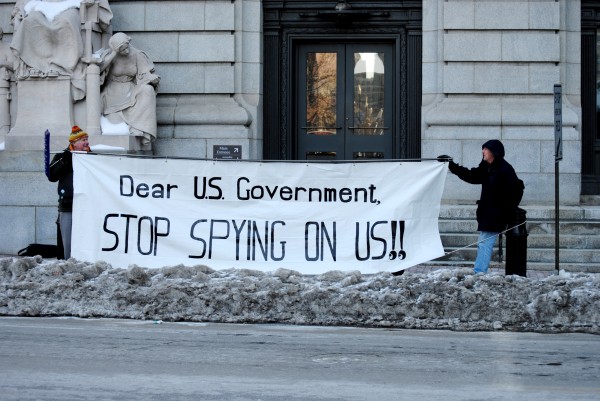 One might wonder why members of three law enforcement agencies were required to keep the sidewalks clear for pedestrians and to keep the protesters from using the stairs when giving speeches. One may further wonder why a small crowd of peaceful demonstrators, standing up for their constitutional rights, should be prohibited from using the stairs of a public building for short speeches to a small crowd.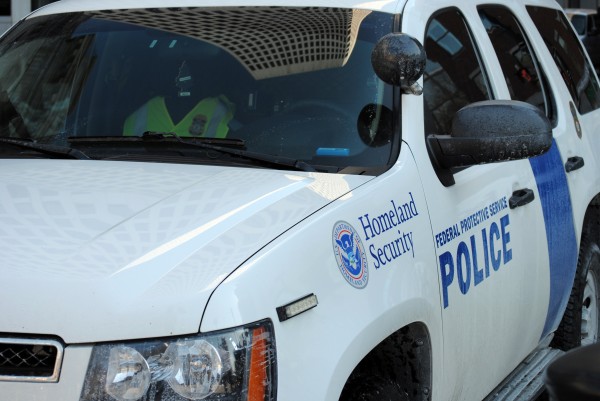 As Greg Gerritt said during his short talk, "Clearly the Department of Homeland InSecurity and the Providence Police have nothing better to do than to watch a bunch of gray haired people hold signs in front of the federal building."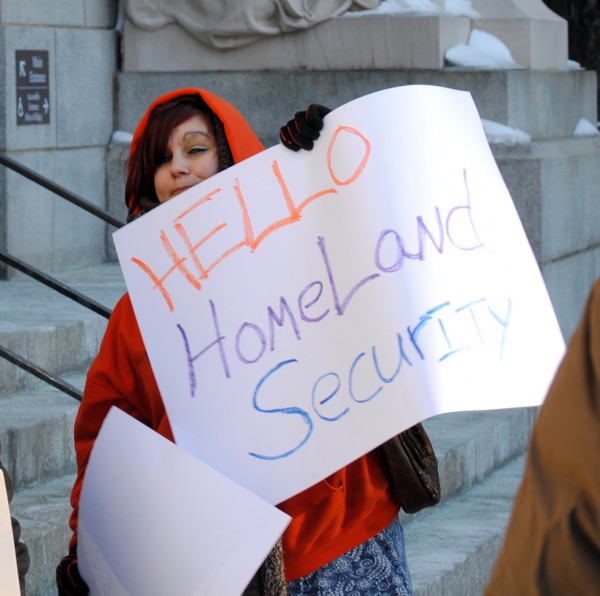 Speaking at the event were Chris Curry of MoveOn.org, Randall Rose of RICHCR, RI Future columnist Greg Gerritt, Robert Scott Perry of Portsmouth and others. It was as the last speech ended that the officer from Homeland Security informed the organizers that the protest was over and that it was time to leave. According to Randall Rose, who pointed out that the protest was taking place on public property, "[The Homeland Security officer] said that the sidewalk was federal property and ordered us again to stop protesting and leave.  He said that we'd already had our protest."
It is the height of irony and government hubris that a government official, charged with protecting the Constitution, should approach a group of citizens agitating for Constitutional protections and decide for them the limits of their rights pertaining to free speech and free assembly.
The presence of so many officers (from at least three different agencies) was meant to intimidate free citizens and to curtail protest.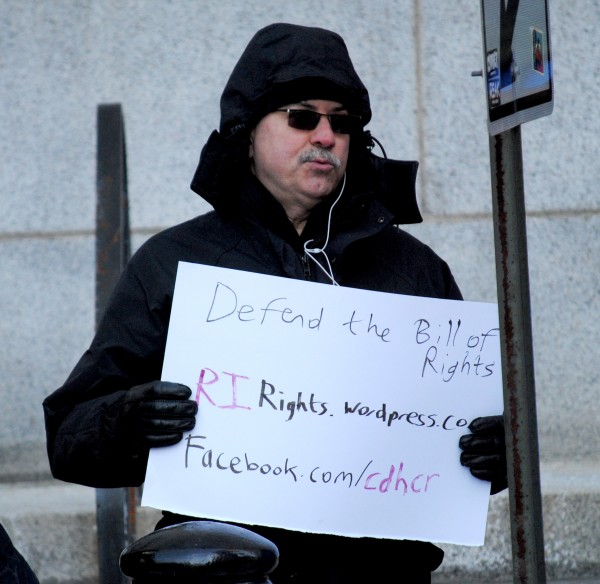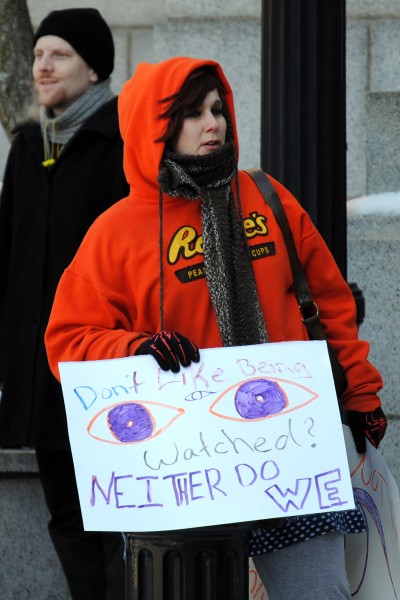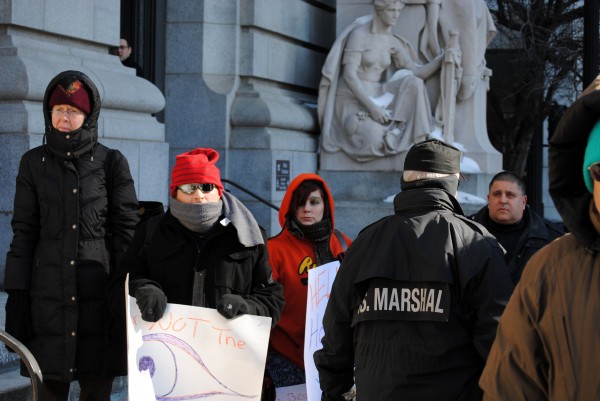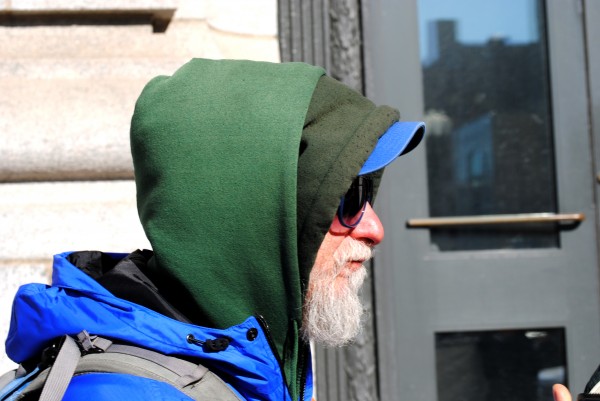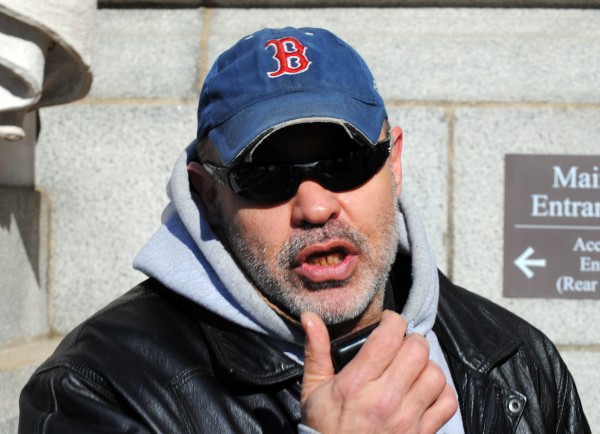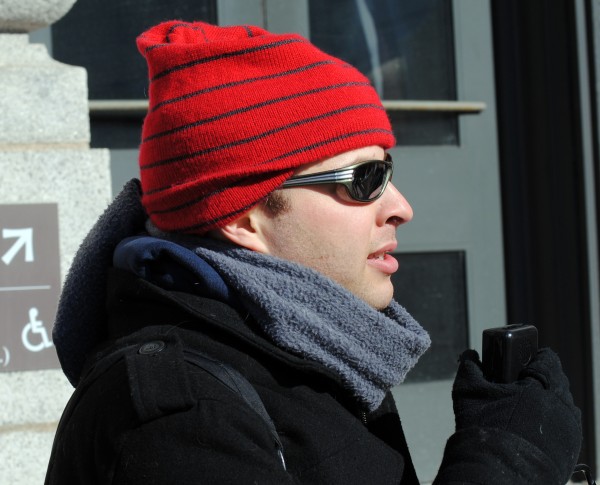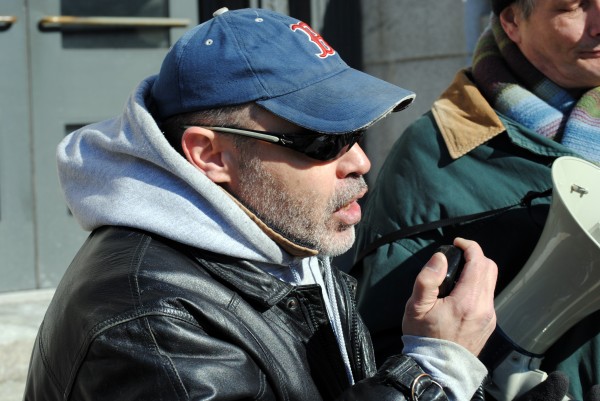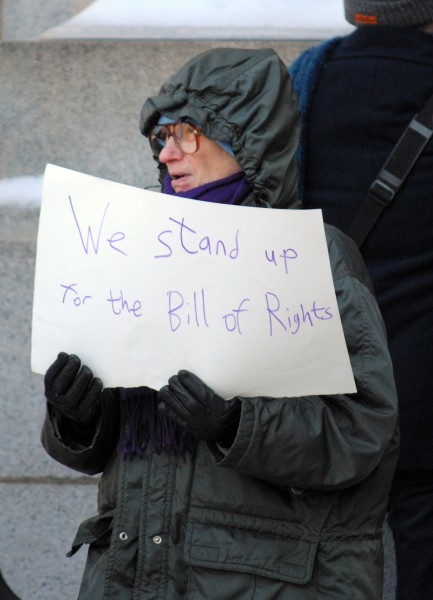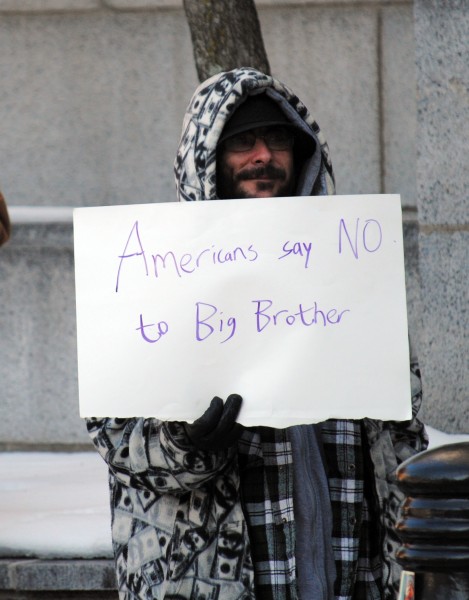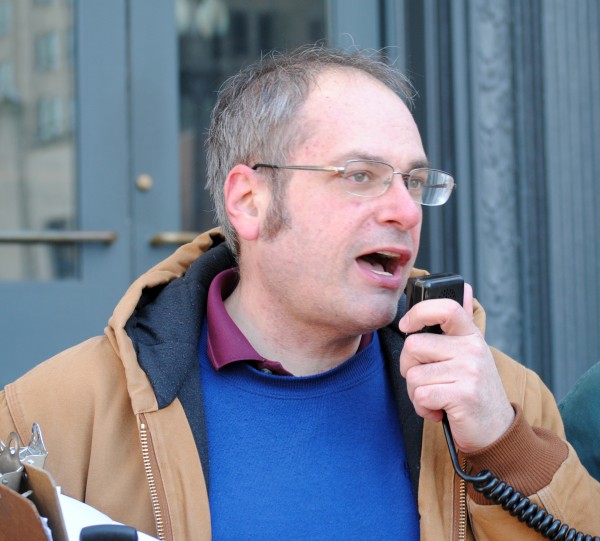 Government surveils anti-surveillance rally

,