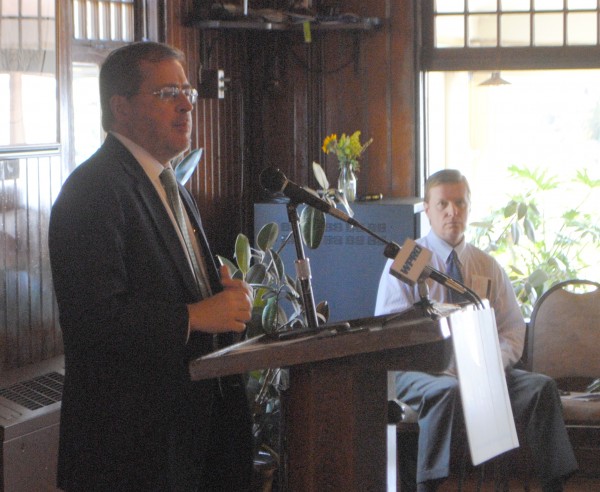 As I listened to Grover Norquist address the crowd of about 80 people at the swanky and exclusive Squantum Association in East Providence on Thursday afternoon, I couldn't help but wonder if the slick conservative operative knew what he was talking about.
For instance, Norquist attempted to minimize the danger to civil rights that a con-con represents by touting the good government reforms that might spring from such a venture, saying, "I think you will find, as we have in other states…"
What other states is Norquist talking about? There hasn't been a con-con in any state in this country in 30 years, and the last one was held here in Rhode Island. In that last con-con, there were several constitutional changes suggested (and passed) that directly impacted civil rights. So what is Norquist talking about, when he mentions "other states"?
"Every day that the legislature meets, they form a constitutional convention," said Norquist, although what that statement could possibly mean is difficult to figure out. And why he thinks this would make Rhode Islanders want to have a con-con is even more difficult to ascertain.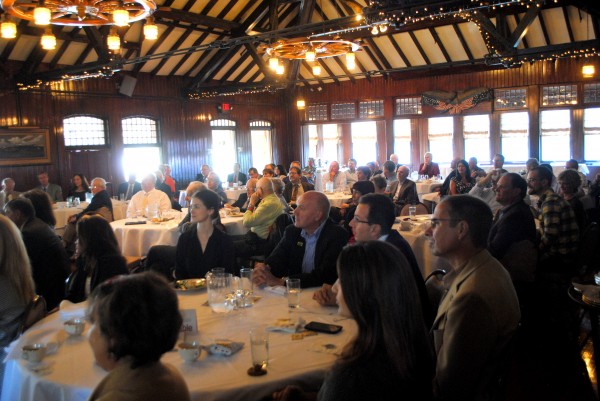 Norquist says that during the process of a con-con, "one or two amendments might become intriguing and important" failing to note that the last time a con-con was held, 22 amendments were bundled into 14 ballot questions. These amendments were all over the place in terms of civil rights restrictions for minorities and women. There is a big difference between two amendments and 22.
At another point in his 13 minute talk Norquist claims, without offering one bit of proof, that a constitutional convention is a "more open process" than the General Assembly. I know of no study that indicates this to be in any way true or provable.
Obviously, Grover Norquist thinks that a con-con is a good idea, he made a special trip to Rhode Island while visiting his parents in Western Massachusetts to make his case on behalf of Mike Stenhouse, Ken Block and the Center for Freedom and Prosperity. But the sense I got from Norquist's speech isn't that he supports the con-con out of a love for the power of democracy or a yearning to put the power of government into the hands of average people.
What Norquist and the rest of the con-con supporters seem to be looking for is access to the document that sets the rules for how government functions in our society. The normal avenues of power are closed to Norquist and Stenhouse: Voters routinely reject candidates, such as Ken Block (who was also a speaker at this event) because they rightly sense that these candidates do not represent the interests of the public. Meanwhile, the General Assembly has been cool to the Center for Freedom and Prosperity's radical ideas, such as eliminating the sales tax without finding a revenue stream to replace it.
But if Stenhouse and his coalition can crack open the constitution and take to it with scissors and markers, they can possibly create the kind of government that responds better to the crank economic theories his center espouses. These won't be temporary changes to the constitution either. As Norquist says, a con-con "elevates the debate from who win and who lose this week to 'what are the rules for the next hundred years.'"
Stenhouse, Norquist and Block repeatedly point out that fears of attacks on civil rights are overblown, and in one sense they are right because rich white men almost never face serious challenges to their civil rights.
Just the prospect of a constitutional convention in Rhode Island has outside money and special interests sharpening their knives in anticipation. Grover Norquist and his extreme right-wing  ideology are just the tip of the spear.