AS220 is known for hosting groundbreaking art on a regular basis. Thursday saw the opening of an exhibition of two artists who certainly fit that profile perfectly.
Hannah Purcell Martin's work is traditional, but nonetheless has a vibrant quality.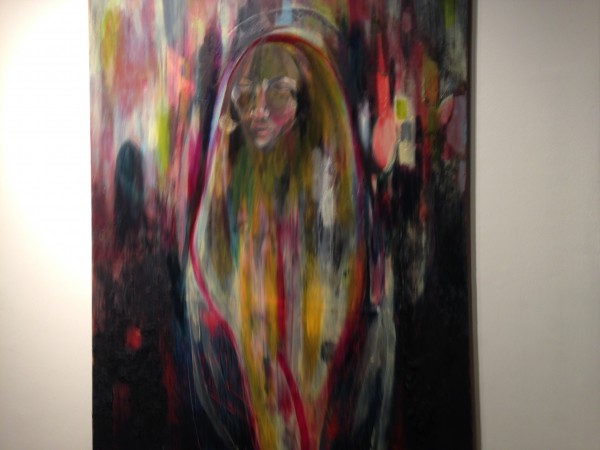 With traditional paint and surface mediums, she has created a series of images of haunting beauty in NATURE AT A BLUR.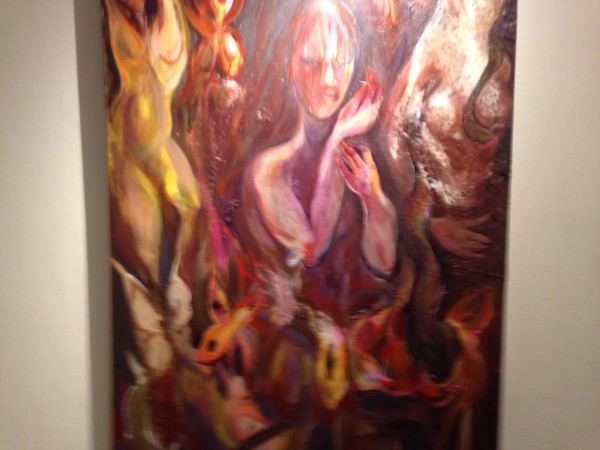 A Providence-based New York native, she graduated from University at Buffalo with a BFA in Studio Arts-Print Media.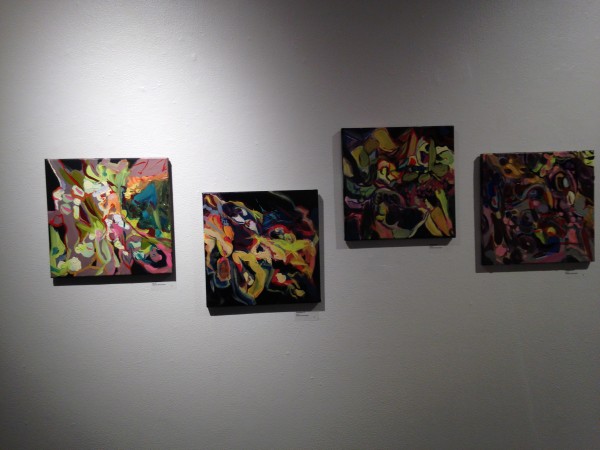 In ALL JOKES GUARUNTEED STOLEN, Armstrong Diaz combines ironic comic strip-styled art with a variety of surfaces.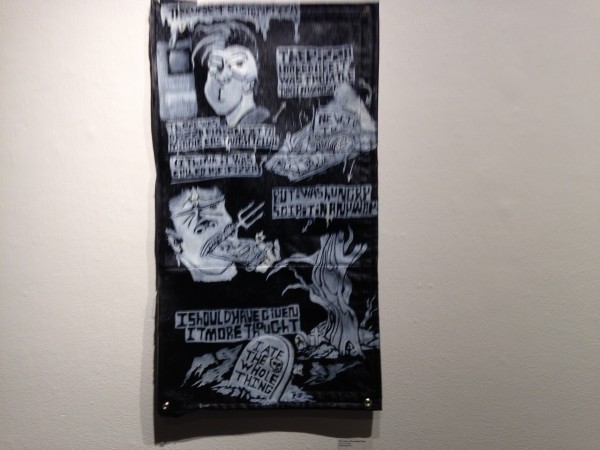 From scrap metal to black leather to a three-dimensional cube, he is challenging both the expectations of style and confines of what is 'allowed' to constitute art.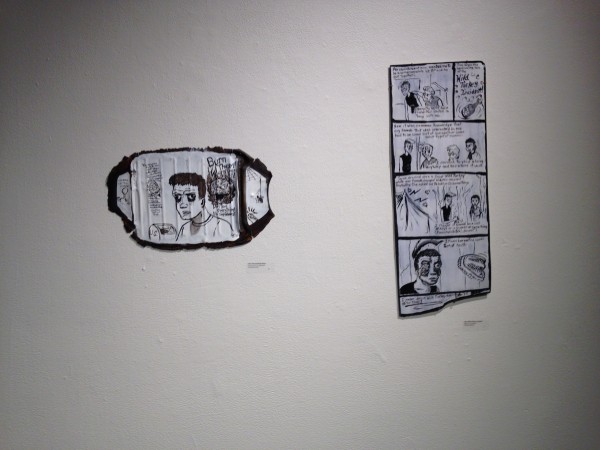 Comics were, until the rise of the graphic novel in the late 1970's and 1980's, considered children's fair, and bad at that, excepting instances of kitsch in the work of artists in the vein of Any Warhol.