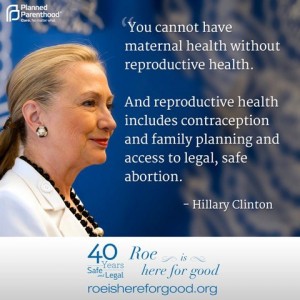 On the 40th anniversary of Roe v. Wade, the Rhode Island Coalition for Reproductive Justice (formerly RI Choice Coalition) continues to stand with women and their families to reinforce the importance of safe and legal abortion.  The coalition is pleased to announce its new name on this important anniversary and to recognize the significance of working toward reproductive justice beyond access to abortion.  Reproductive Justice takes into account the multiple identities of a person and the social context in which they live and how that impacts their access to healthcare.  As a coalition we are committed to ensuring Rhode Islanders are able to make decisions concerning their reproduction free of discrimination, coercion and violence.
Coalition leaders are working actively in the legislature and the community to preserve women's access to a wide range of health care options and to advocate for affordable, quality healthcare for all.  In addition, a new organization, Rhode Island Clergy for Reproductive Choice has been formed and will work in concert with the Reproductive Justice Coalition to bring faith voices into our advocacy and grassroots work on these important issues.
Despite a woman's constitutional right to make her own personal medical decisions without interference from politicians, access to safe and legal abortion is still at risk in legislatures across the country including our own. Rhode Island is one of 22 states – and the only state in New England – that the Guttmacher Institute designates as "hostile" to women's reproductive health.
Recent public opinion research conducted by Planned Parenthood Federation of America concluded that the way in which people identify with the issue of abortion has shifted over the years. Labels like "pro-choice" and "pro-life" no longer reflect the way most people think about the complex decision-making that is required when women consider abortion. Americans recognize that these decisions are deeply personal, and should be left to a woman to decide in consultation with her family, physician and faith.
Partner Statements
Peter Stein, Chair of the RI Religious Coalition for Reproductive Choice:
Rhode Island's proud heritage is grounded in broad religious freedom and tolerance.  We are home to the first synagogue in the country, the first Baptist church in America, and many other grand and significant houses of worship.  We are blessed with a vibrant and important religious life in our state.  We must always defend the freedom of religion and celebrate the diversity of viewpoints in our state.  Quite simply, when access to abortion, birth control and other medical services is limited, it prevents women from taking action that is permitted by their personal religious teaching.  As we remember the Roe v. Wade decision, let us celebrate that it allows women to be respected as moral decision makers who are in control of their own bodies.
Harry Knox, National President Religious Coalition for Reproductive Choice:
We celebrate the 40th Anniversary of Roe v. Wade at a time of increasing attacks on the very freedoms Roe provides.  The Religious Coalition for Reproductive Choice is growing to meet these challenges so that people of faith will be heard in the public square calling prophetically for empowerment of women's moral agency and expansion of access to compassionate abortion care.
Neil A. Corkery, former member of the RI House of Representatives, current member of the Board of Directors of Catholics for Choice:

Rhode Island was founded under a just doctrine: that individuals have the right to determine the course of their lives according to their personal beliefs. In this state there should be no question: every woman has the right to decide the future of her pregnancy according to her conscience, whatever her reasons or circumstances. A just society simply does not compel women to continue an undesired pregnancy.
Paula Hodges, RI Public Policy & Advocacy Director at PPSNE:
A majority of Americans oppose efforts to overturn Roe v. Wade, which was made crystal clear in November, when they voted to protect a woman's ability to make her own personal medical decisions without interference from politicians. Legislators who interfere with a woman's access to safe and legal abortion fail to recognize the views of their constituents.  It is time for Rhode Island to focus on helping women and families get access to preventive health services, annual exams and access to effective and affordable birth control.  In doing so we can work together to empower families, reduce unintended pregnancies and align Rhode Island with other New England states.
Kate Brock, executive director of Ocean State Action:
Today we are reminded of the great strides women have made in achieving full equality in Rhode Island and beyond. At the core of this progress is the ability to control one's reproductive decisions, and they are decisions that belong with a woman, her family and her doctor, not politicians in the Statehouse.  
Carolyn Mark, president RI National Organization for Women:
On the 40th anniversary of Roe v. Wade, we need to remember that women's reproductive rights have been and will always be inextricably linked to our ability to achieve economic and social equality in this country. When women have access to comprehensive reproductive health services, including abortion, we gain the capacity to participate fully in all aspects of public and private life. While there are forces in this country that seek to deny women our basic rights, there remains a persistent majority that respects the fact that decisions regarding reproductive health care are a matter of privacy and should remain that way. We can never go back.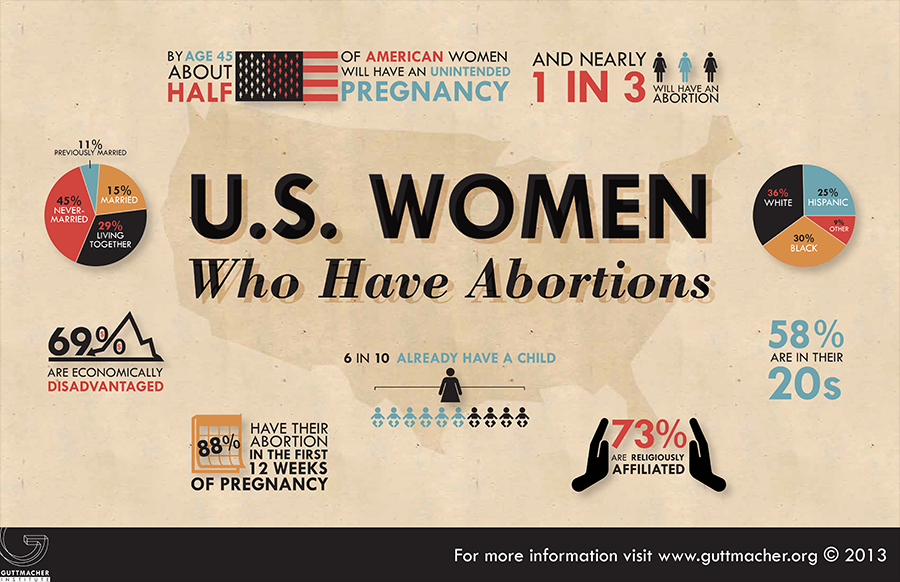 Happy 40th, Roe v. Wade

,