In case you are fortunate enough to not be familiar with John DePetro, the For Our Daughters campaign produced a video of the WPRO shock jocks most famous indiscretions.  They range from rigging Arbitron ratings, to calling teachers whores, to threatening to kill his lover's husband to being sued by a co-worker for sexual harassment.
"It is incomprehensible to us that he has yet to be fired, and WPRO management should be ashamed that they employ such a person," said Maureen Martin, chairwoman of For Our Daughters, the group leading the campaign against DePetro.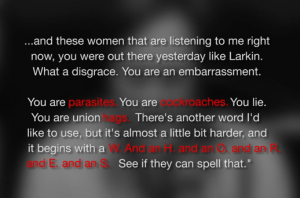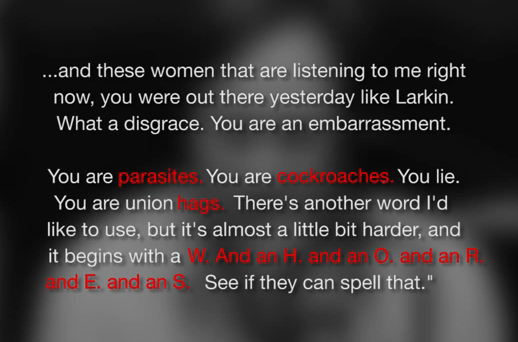 Martin and other activists organized the For Our Daughters group specifically to target DePetro. By highlighting his often obnoxious and insulting behavior, the group hopes WPRO will take him off the air.
According to a For Our Daughters press release: "The coalition will be distributing the video to WPRO management, Cumulus management, WPRO's current and potential advertisers, and other state, elected, and business leaders. They also plan to widely distribute the video over YouTube and social media."
The entire congressional delegation, nearly every statewide politician (with the very notable exception of Attorney General Peter Kilmartin) and more than 70 state legislators have refused to appear on his radio show. You can see the full list here. "We are very proud of the elected officials and candidates who are participating," Martin said, "and this video will reassure them that they are doing the right thing by taking a strong stance against his vile brand of hatred."
The boycott has noticeably crippled his show. (Last week he rebroadcast most of RI Future's entire 25-minute with gubernatorial candidate Clay Pell, presumably because he is unable to book news makers himself. His addition to the interview was teasing the candidate for his effeminate voice and calling him "Clayboy" Pell.)
To date, WPRO has stood by DePetro. The new video, released yesterday, indicates that the For Our Daughters group is not going away for campaign season, a critical time for WPRO to book guests and advertisers.
"The boycotts will continue until John Depetro is off the air," Martin said. "For anyone who thinks we are going away, we are not."