One strand of blinking white lights: $5. Six-foot Douglas fir: $50. Ending homelessness in the United States: priceless.
Yet, given which seems the better value for our buck, Americans will actually spend more on holiday decorations in the next five years than it would cost to cure the United States of its homeless epidemic.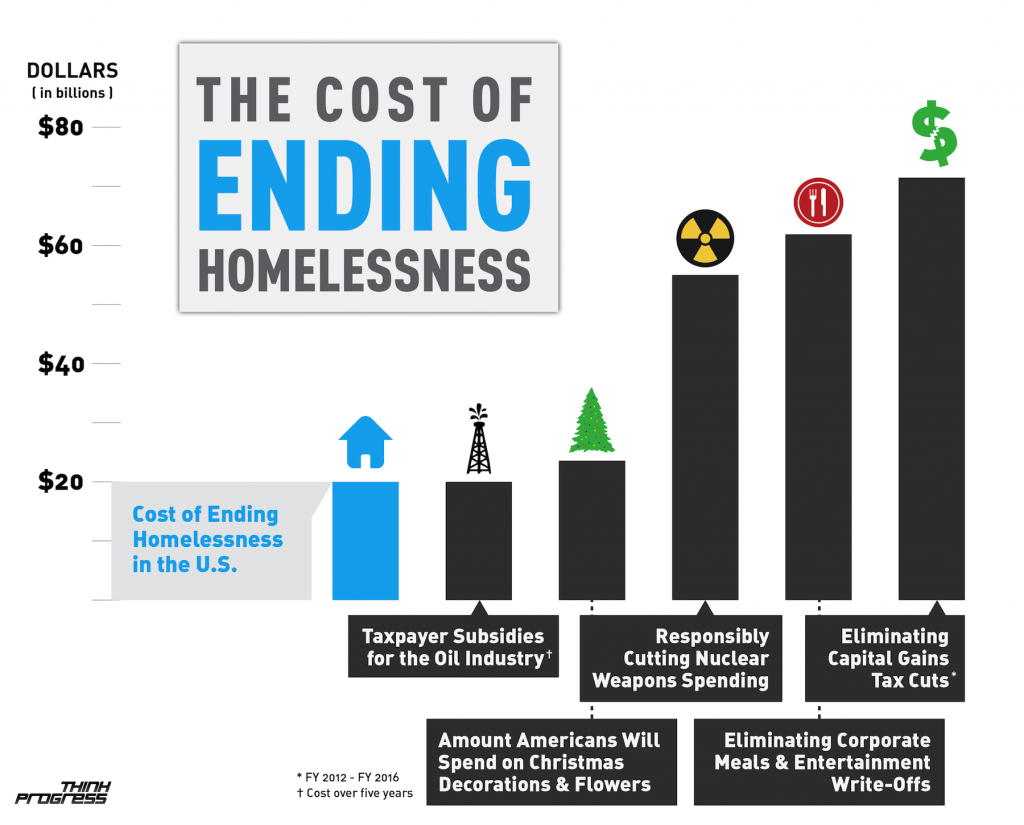 Careful readers surely noticed the fine print, which says that the more than $20 billion Americans will spend on Christmas decorations will actually occur over five years – meaning we would each have to endure a full half decade without new holiday nick-knacks in order have enough to provide housing for every single American.
A clever commenter on the site asked, "I wonder which one Jesus would really like for his birthday?"
It's interesting that those who consider themselves to be the defenders of Christmas spend so much energy fighting over the ornaments and so little energy on the actual reason for the season when in just a few year's time we could save enough to be that much closer to peace on earth and goodwill towards all.
Holiday Decore Cost More Than Ending Homelessness

,