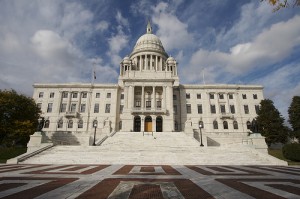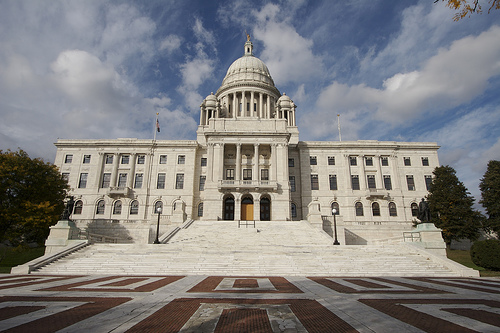 Taking a "historic step" forward according to advocates, the Rhode Island Senate voted 33-2 to pass Senate Bill 2052, a.k.a. the Homeless Bill of Rights.
The law provides homeless people with protections against discrimination based on their housing status, preventing them from being told to move along if they enter libraries or sit on park benches and aren't causing a disturbance. The passage of the bill in the Senate is considered a major step forward in protecting homeless from undue discrimination. Its passage brought a round of applause from the gallery and the floor.
The seventh item considered by the Senate that day, the rest had been deferred or otherwise passed unanimously without debate, but the Homeless Bill of Rights caused some discussion lasting roughly ten minutes. Senators rose to give their opinions regarding the bill, including Senators Moura, Nesselbush, Metts and Walaska. Senator John Tassoni, the bill sponsor, introduced the bill by thanking advocates, and the ACLU; "yes, the ACLU, I said it," said Sen. Tassoni, causing laughter from the Senate floor and the gallery.
Leading the objections to the bill were Republican Senators Bethany Moura and Glenford Shibley, the two dissenting votes. Their fears mainly focused on a possible safety issue, as Sen. Shibley put it, "some homeless people are criminals." He also suggested that the protections the bill would grant would lead to immigration by homeless individuals from other states.
Senator William Walaska, who voted for the bill, asked about where people would be registered to vote, something not covered under the law. Under current voting law, individuals can register to vote wherever they physically live, be it a street corner, a shelter, or a house or apartment address. Mailing addresses must be a valid mailbox though.
Rising to commend Senator  Tassoni on the bill were Senators Pichardo, Metts, Nesselbush, and Ruggerio. Many of them thanked him for his service over the years, and others responded to criticisms and questions on the bill. "We have most of the services in Providence," said Senator Metts. "We'll welcome them with open arms." He also paraphrased Matthew 25:40, saying "what you do to the least of my brothers…"
The bill passed with bipartisan support, except for the two dissenting senators. A companion bill in the House must be brought to that chamber's floor before the bill can be signed into law by the Governor.