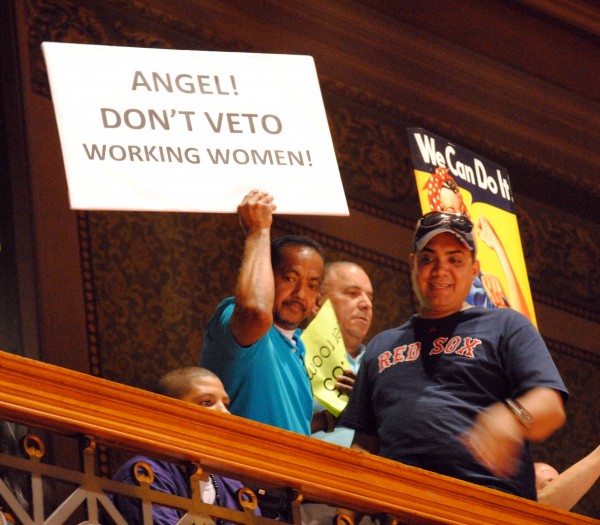 Reading Rhode Island's paper of record this morning about the Providence City Council meeting where public testimony was taken on a proposal to raise the minimum wage for hotel workers to $15 would certainly give the false impression that "Dozens of speakers testified before the panel, both for and against the plan." In truth, 22 people testified for the proposal, and only five people testified against it. Over 200 supporters rallied at City Hall. The measure is overwhelmingly popular, but the ProJo decided to bury the item on the bottom of page five.
That's too bad, because the successful passage of this proposal would put Providence at the forefront of the battle for a fair and equitable living wage for all people, and the ProJo will be playing catch up when the national media turns its attention here. $15 an hour will change the lives of Providence hotel workers, who barely survive on meager paychecks and government assistance. It will change the lives of their children, opening up opportunities for better education, health care and child care. It will expand local businesses as the new money put into the hands of local workers will be spent locally. It will allow Providence workers the ability to afford to live in Providence.
This is a game changer, and the Providence City Council would show real wisdom in passing this. Establishing this city as a place where workers are treated well and not exploited will be an economic draw, not a detriment. This is an issue of basic human compassion: Nobody should work so hard and make so little. Good people realize this, and want to support the businesses and communities that embody these values.
Those speaking for the hotels spun the same old gloom and doom prognoses concerning higher room rates, loss of competitive pricing, and loss of profits. This from multi-billion dollar corporations that operate hotels all over the world, including places with minimum wages that are already $15 or higher. After forecasting certain doom, one hotel advocate asked that the proposal be put on hold until a study could be completed, a tactic meant to delay, not enlighten. If the study concludes $15 would be beneficial, the hotels will dispute the findings. If the study shows $15 detrimental, the hotels will claim vindication. In the effort to defeat this measure, the hotel and business community spokemen (and they were all men) stopped just short of suggesting biblical plagues would result.
Speakers in favor of the proposal include Krystle Martin and Adrienne Jones, single mothers who were fired from their jobs shortly after they began agitating for fair wages and a union. Both were previously profiled on RI Future.
After the testimony last night the proposal will be voted on in committee next Thursday, and if it passes out of committee, it will be presented to the Providence City Council the following Thursday. Supporters are hoping for at least ten votes on the City Council, to thwart a possible veto by Mayor Angel Taveras. Supporters were holding signs reading "Angel Don't Veto Working Women" to get ahead of this possibility. One would think that a man who wants to be governor would not consider voting against hard working hotel workers, 80% of whom are women, but this is an election year, so we can only hope that the Mayor will do the right thing and sign this bill into law upon passage.
Below you can see photos from the event, and pictures of all twenty-two speakers.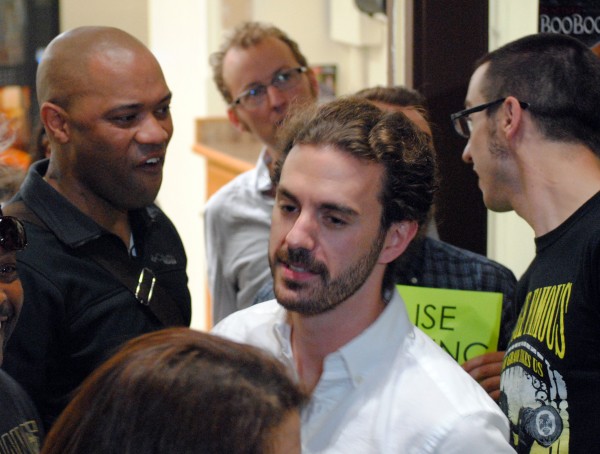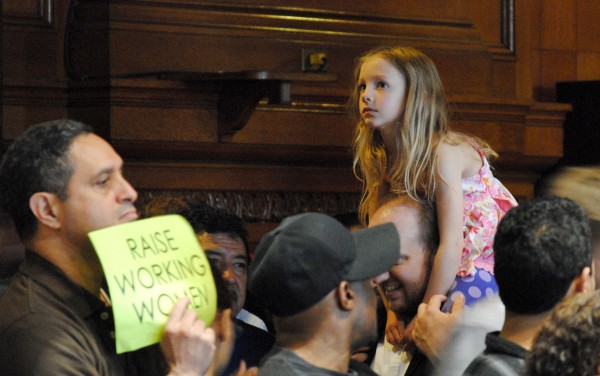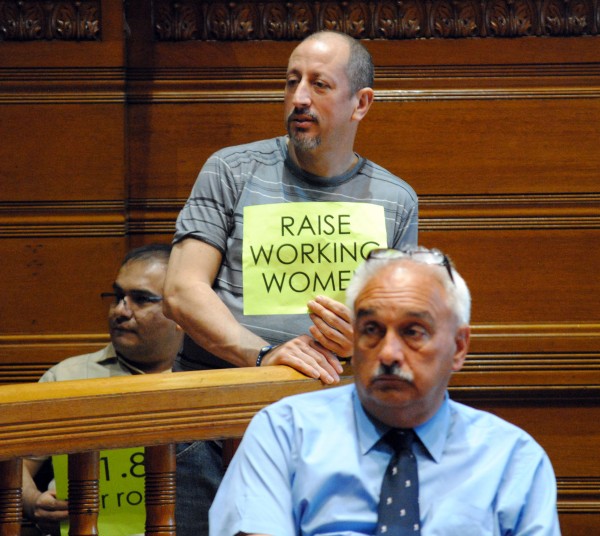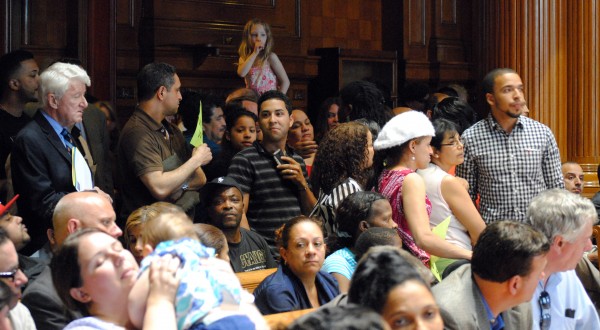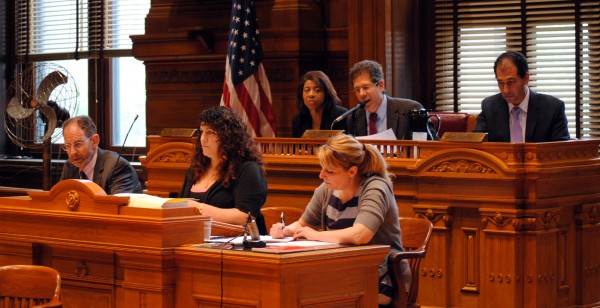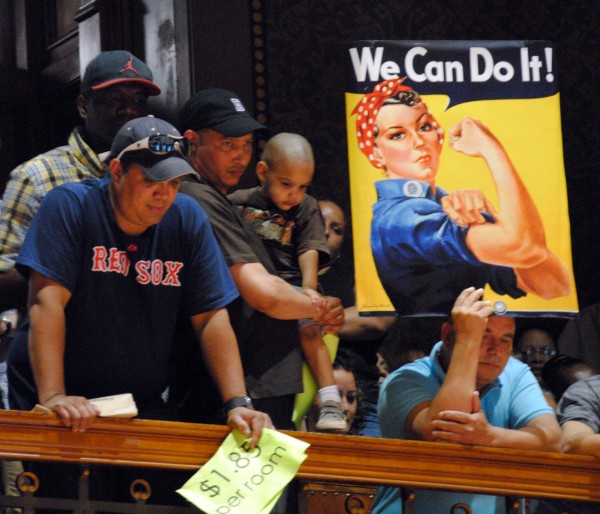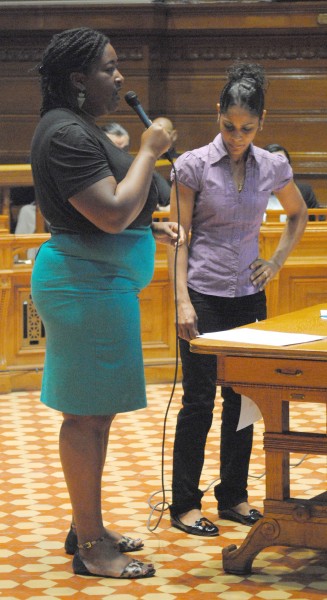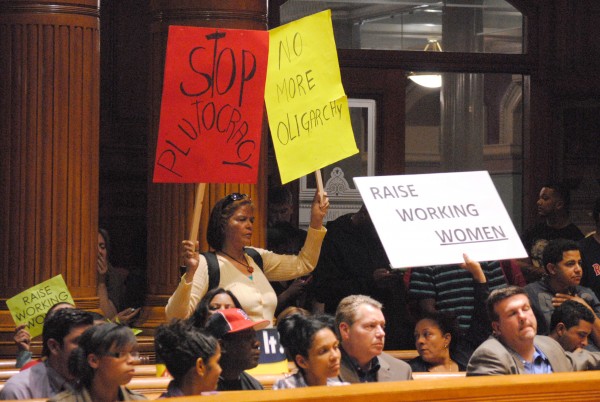 Here are photos and video of all 22 people who spoke in favor of the proposal. Not all of them were hotel workers. Business, labor and community leaders and members were represented.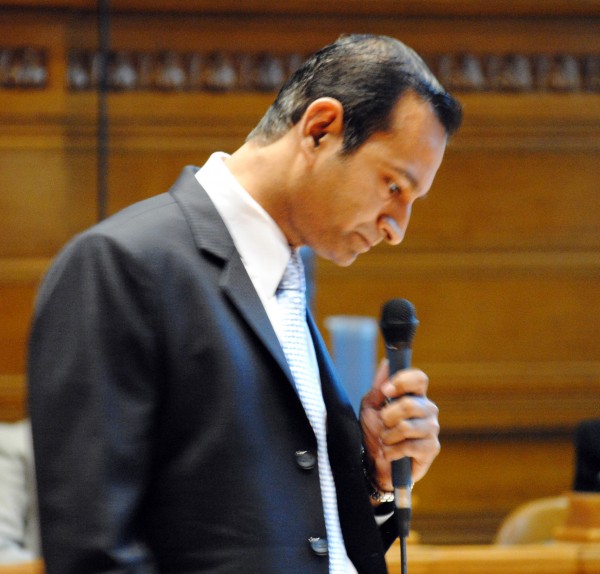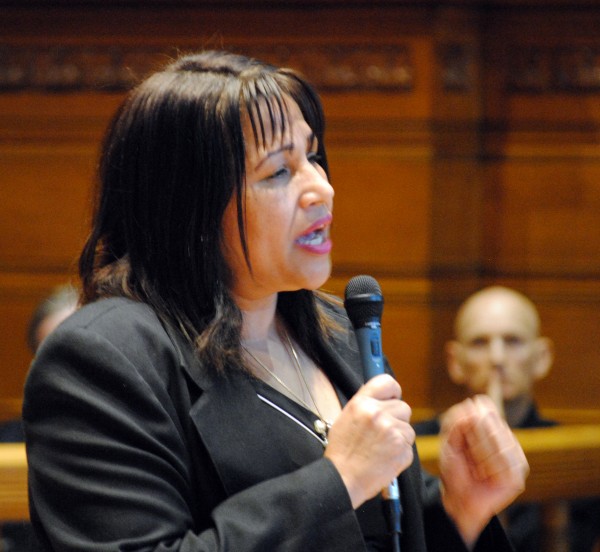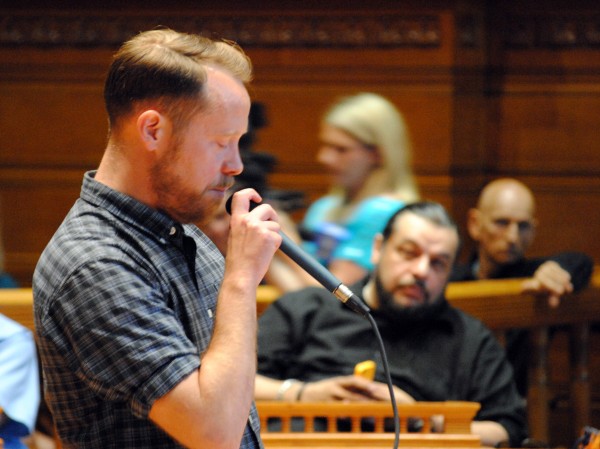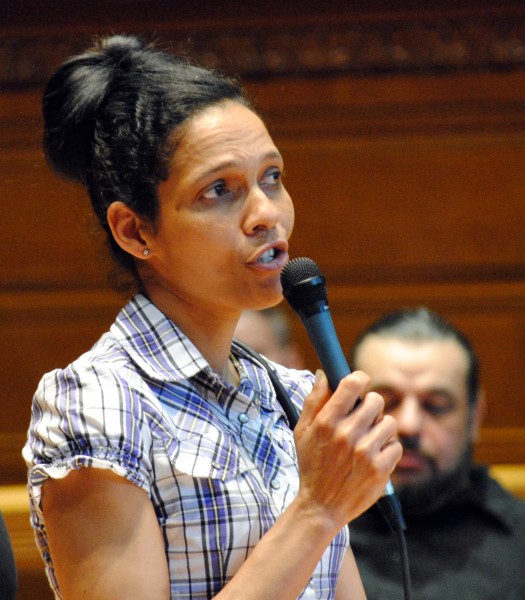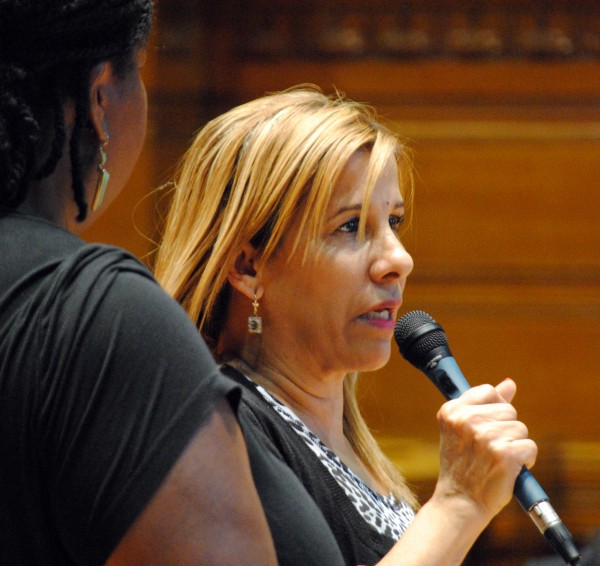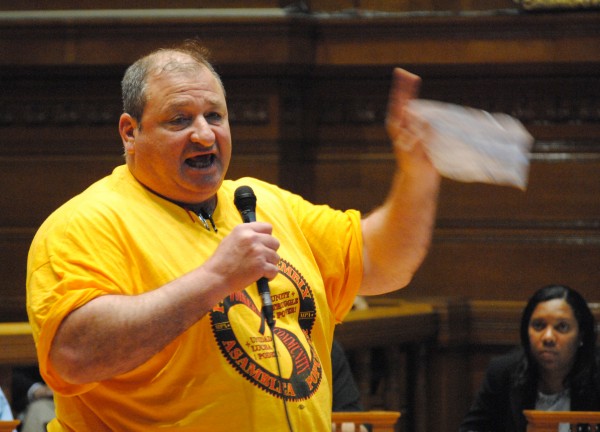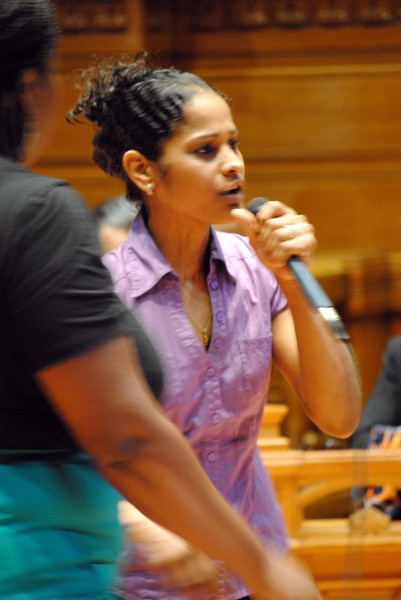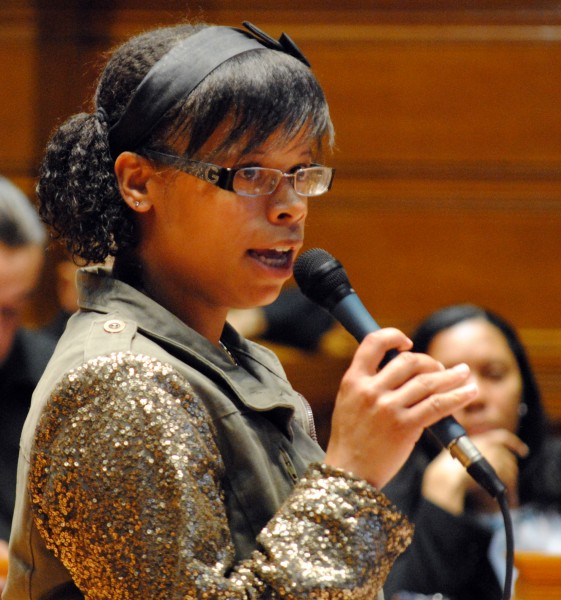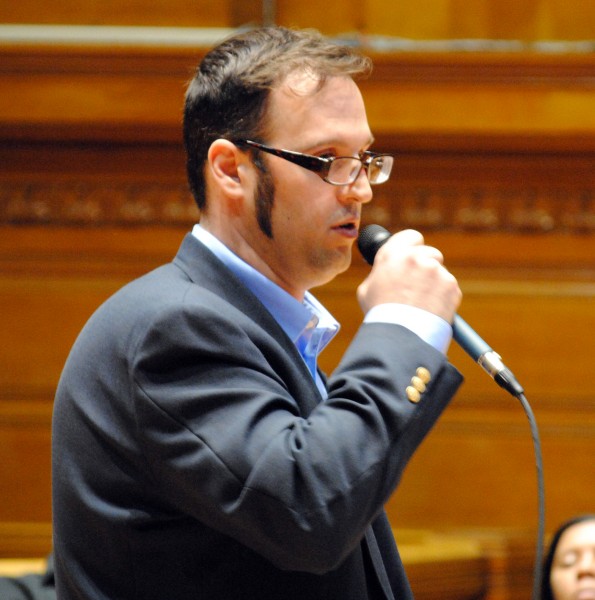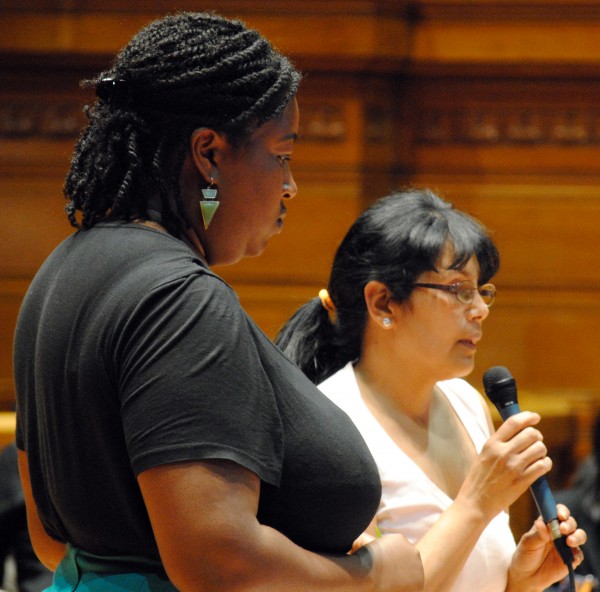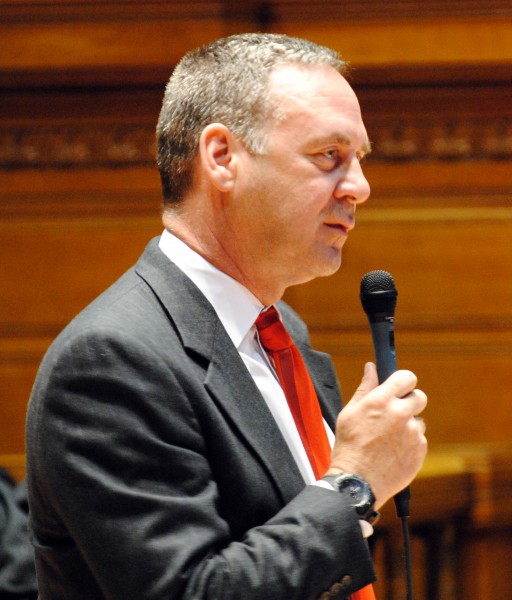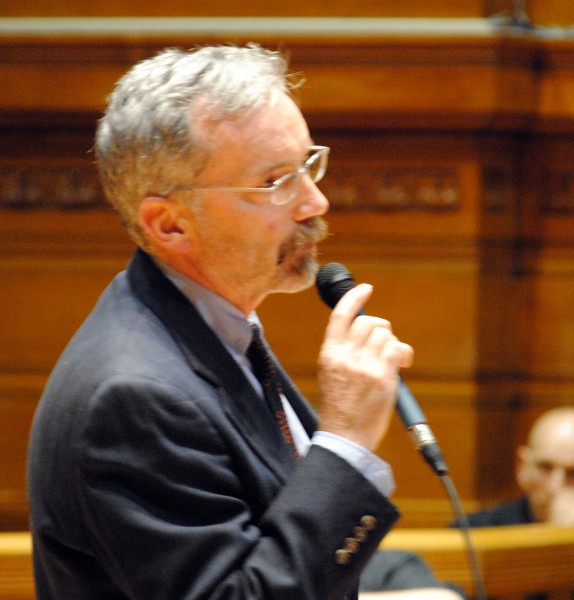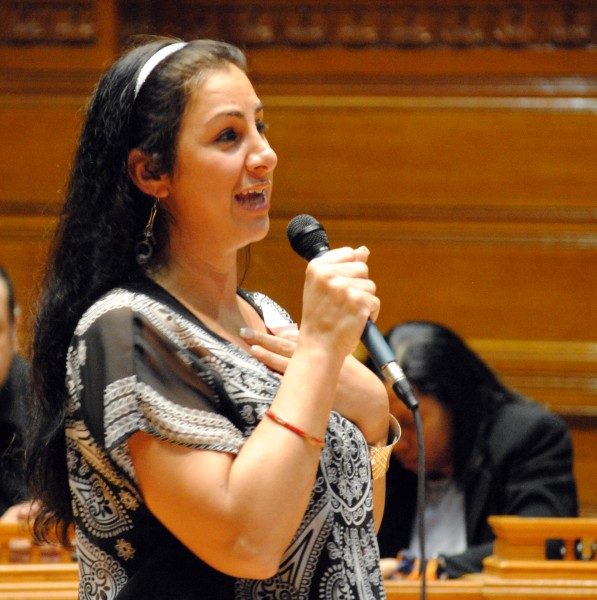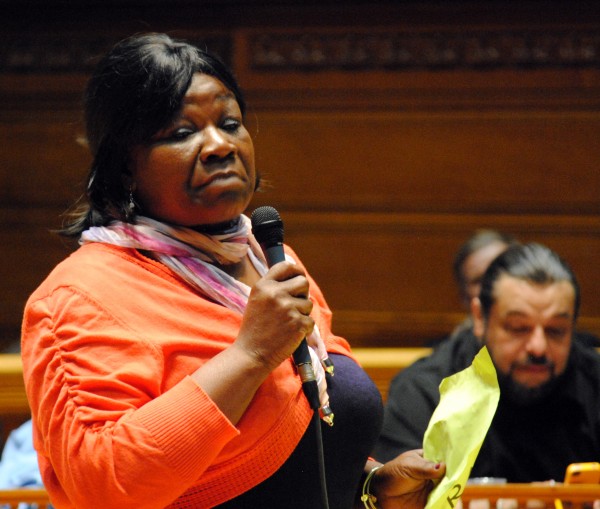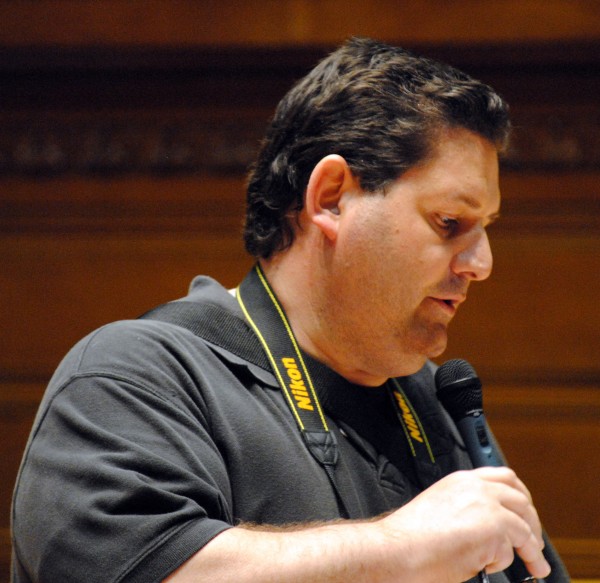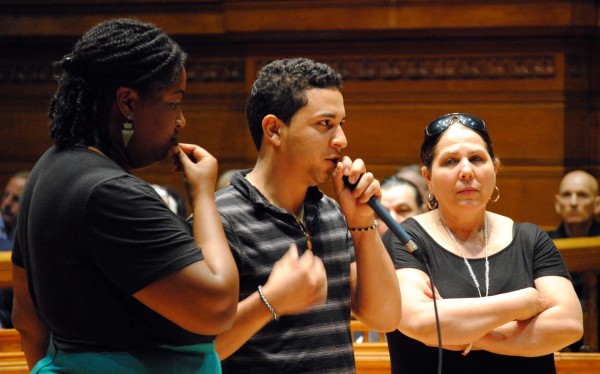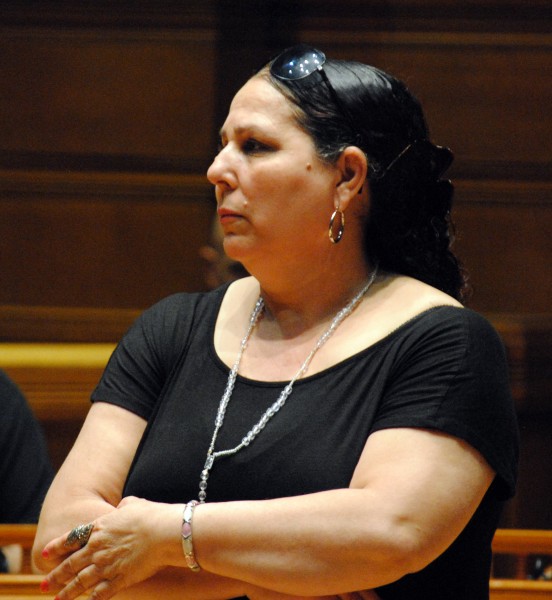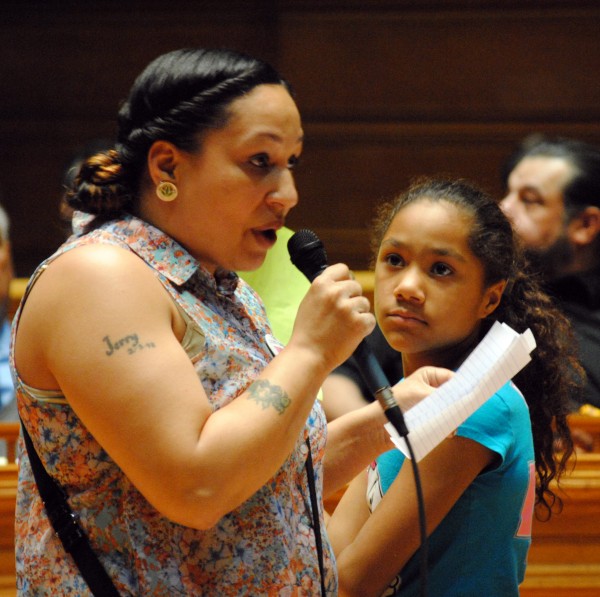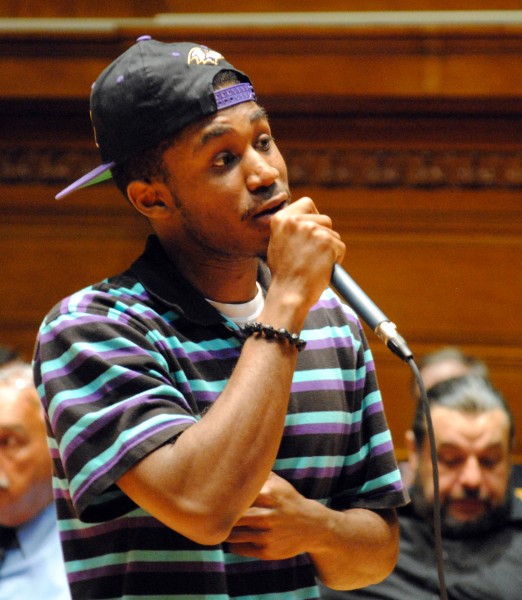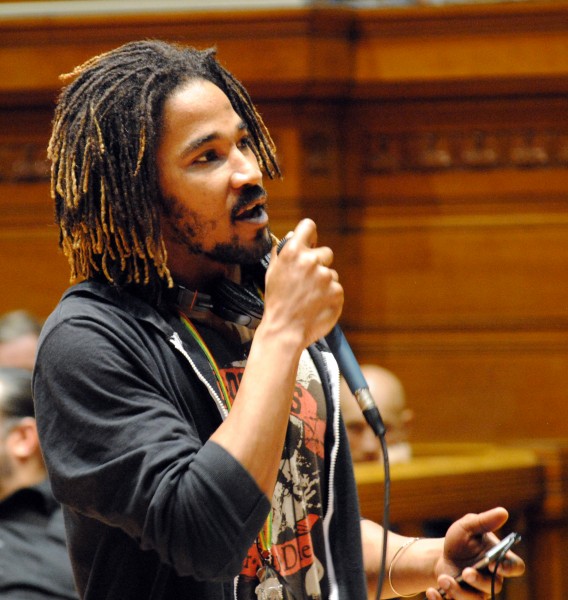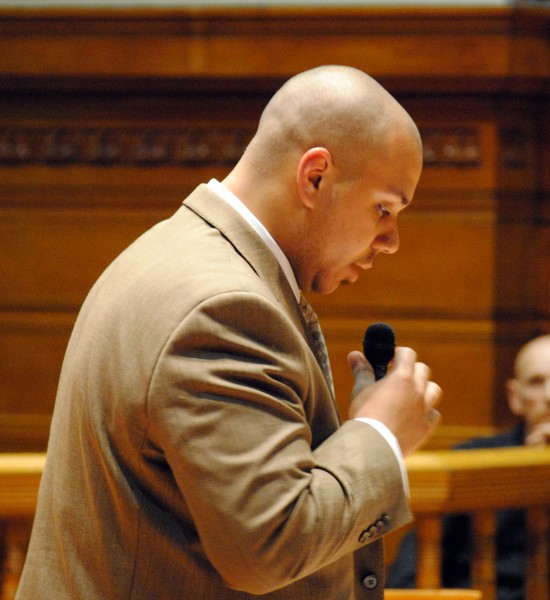 Pre-City Council meeting

Pro $15 Speaker 01

Pro $15 Speaker 02

Pro $15 Speaker 03

Pro $15 Speaker 04

Pro $15 Speaker 05

Pro $15 Speaker 06

Pro $15 Speaker 07

Pro $15 Speaker 08

Pro $15 Speaker 09

Pro $15 Speaker 10

Pro $15 Speaker 11

Pro $15 Speaker 12

Pro $15 Speaker 13

Pro $15 Speaker 14

Pro $15 Speaker 15

Pro $15 Speaker 16

Pro $15 Speaker 17

Pro $15 Speaker 18

Pro $15 Speaker 19

Pro $15 Speaker 20

Pro $15 Speaker 21

Pro $15 Speaker 22

Post City Council meeting

For "balance," here's the five rich white guys who spoke against the proposal: