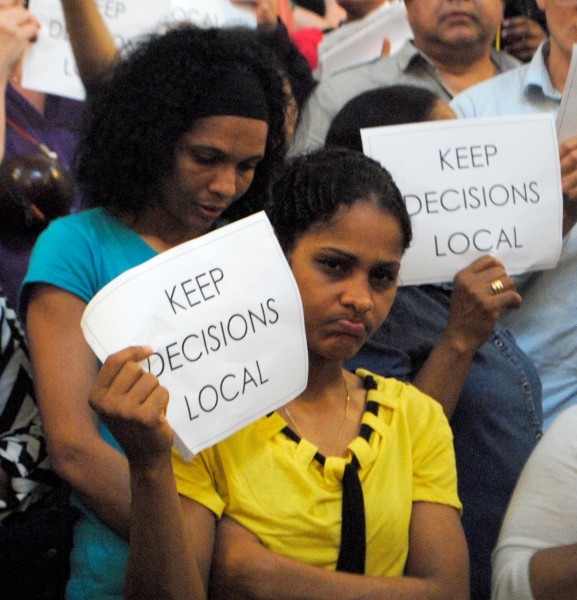 More than 125 people turned out a rally at the State House against the General Assembly's proposed state ban on cities and municipalities setting their own minimum wage standards. Citizens, workers and elected officials raised their collective voices to tell House Leadership that this legislative power grab will not be welcome in Rhode Island.
Dave Jamieson, at the Huffington Post, has an alarming piece about how Rhode Island is the only state with a supposedly Democratically controlled legislature considering such a ban, saying, "State Democrats in Rhode Island have apparently taken a page from the Republican playbook, moving to preemptively block cities and counties from establishing their own local minimum wages."
The proposed law has been snuck into the state budget, and may be approved as early as Thursday night by the House before it moves onto the Senate. Representative Gallison, who has fronted this ALEC-style bill, claims to want to protect business competitiveness, but in truth this bill is calculated to do just one thing: separate an entire set of people from their ability to access government.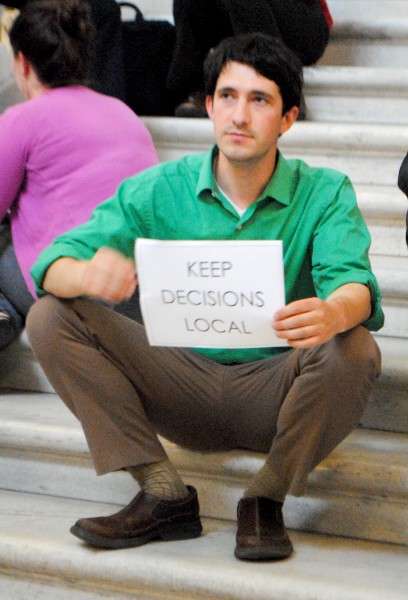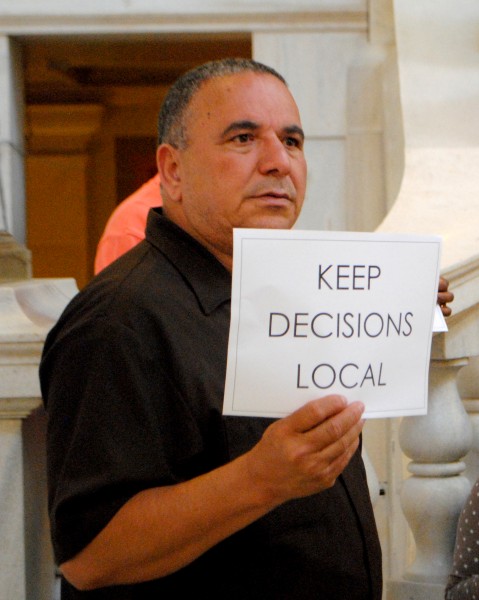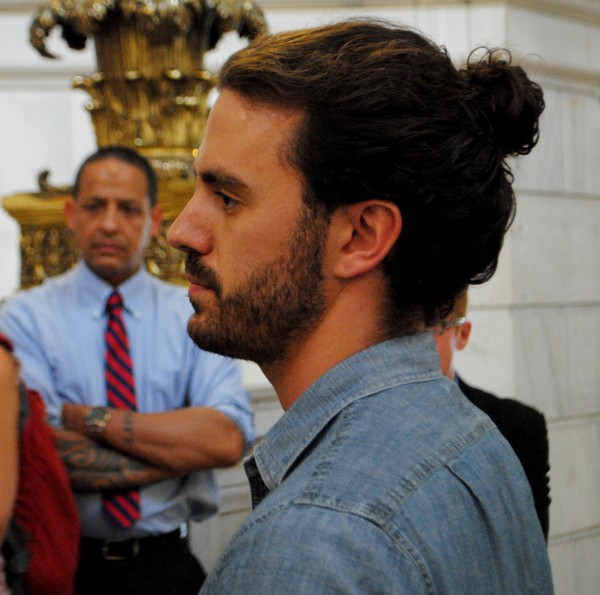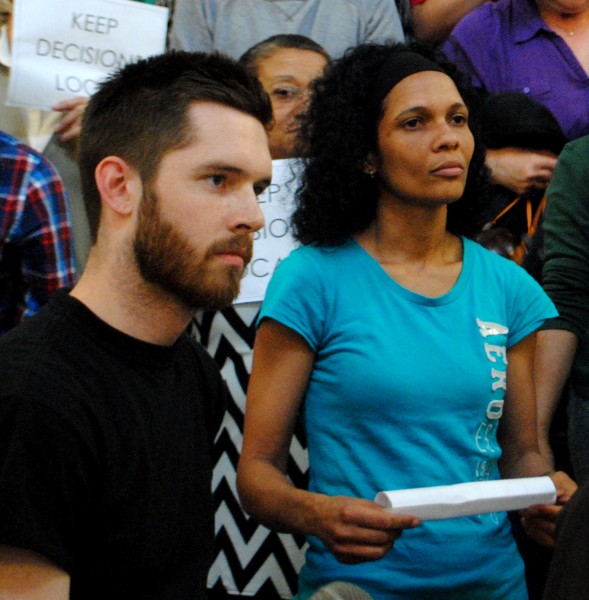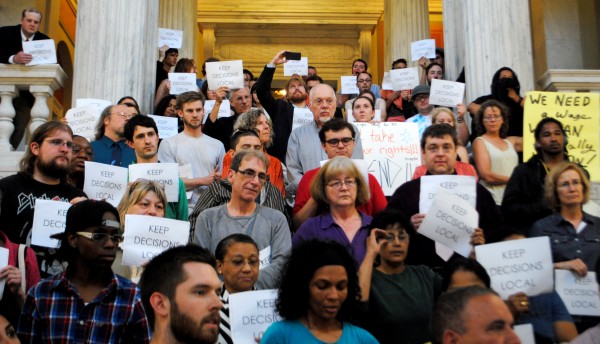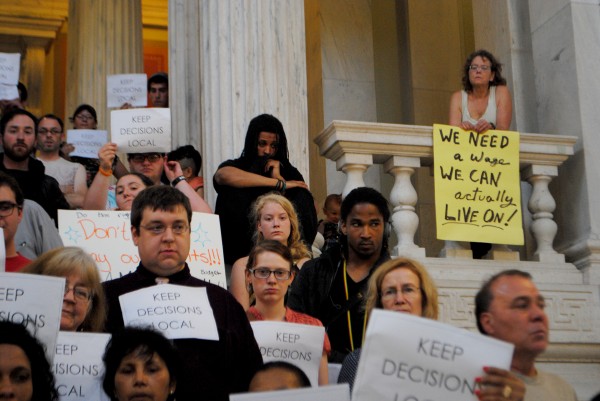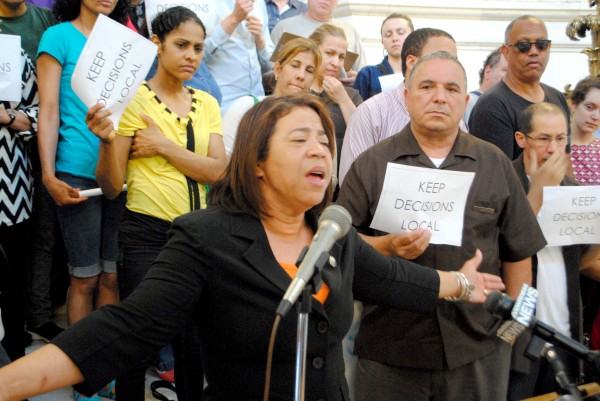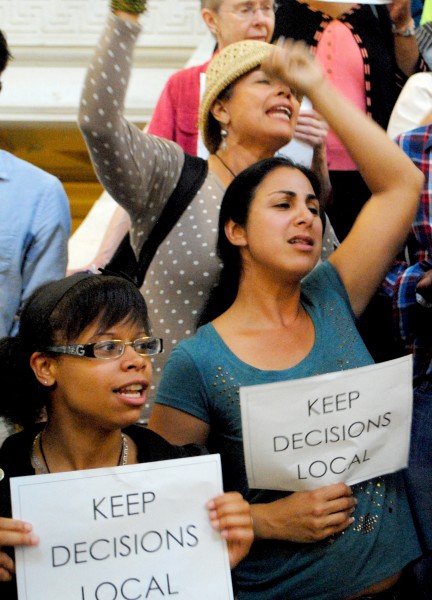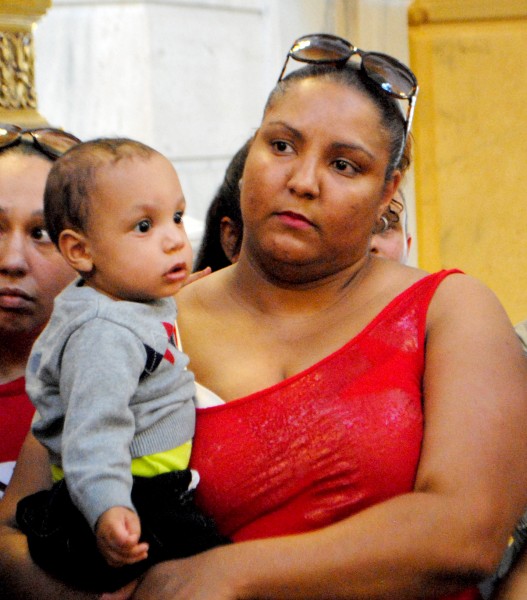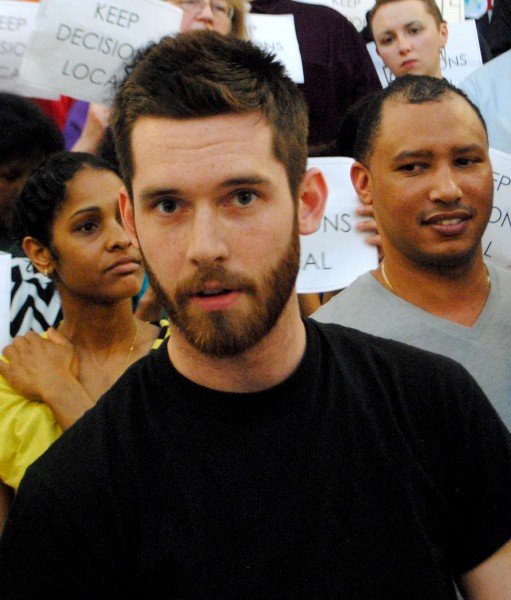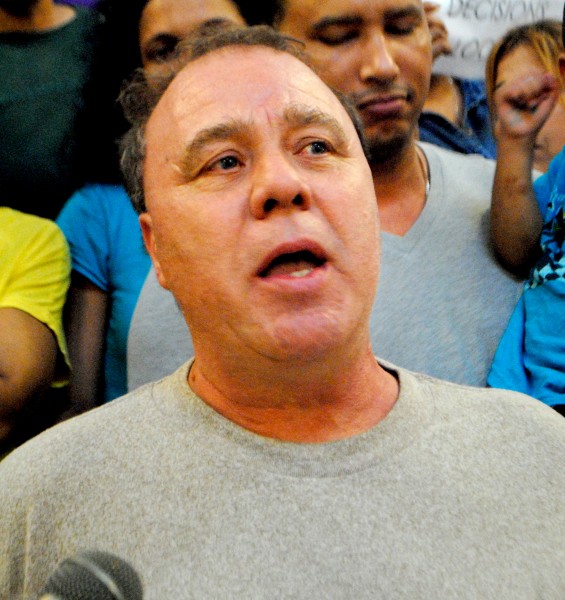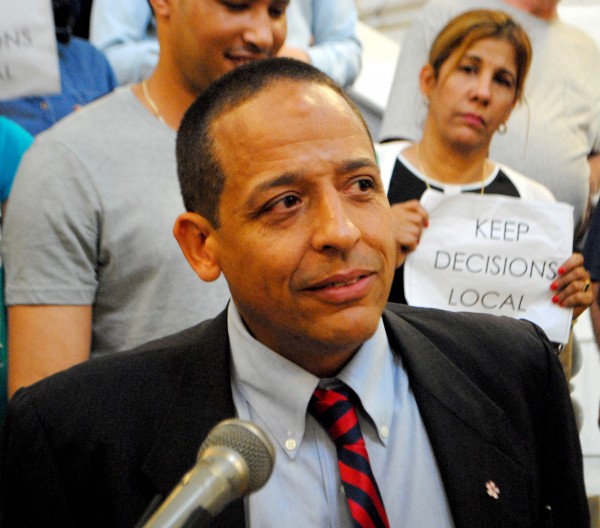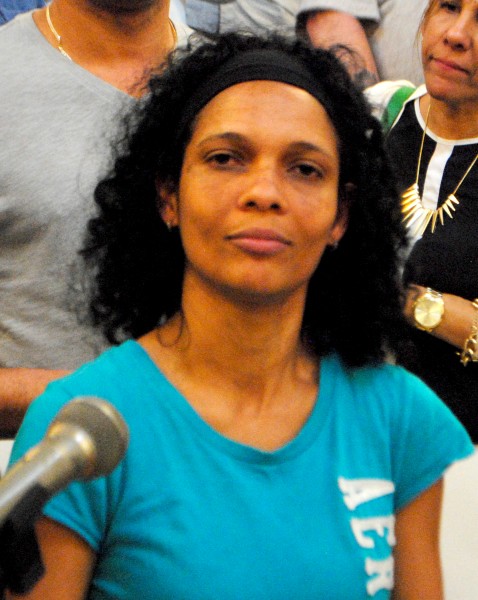 As state steps in, hotel workers fight for local control

,