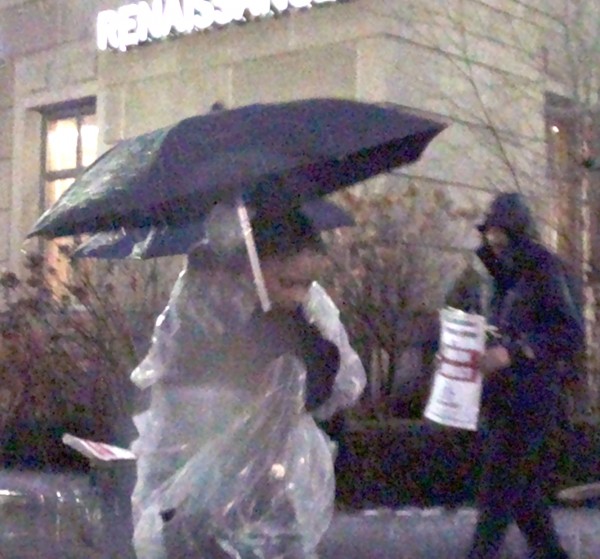 Just under 30 people marched and chanted Tuesday afternoon in the pouring rain outside the Renaissance Providence Hotel to protest the suspension, pending termination, of Marino Cruz and Veronica Arias, two employees who have helped to lead the campaign to improve working conditions at the hotel. Though it is illegal to fire an employee for organizing workers, proving that employees have been let go because of their organizing is difficult.
Unite Here 217, the organizer of Tuesday's "emergency action" called the suspension of the employees, "a clear attempt to stifle the workers' organizing campaign" and maintain that the charges brought against the employees by The Procaccianti Group, the corporation that manages the hotel, are "trumped up."
Activists and supporters joined hotel employees for about 20 minutes of marching and chanting on the wet and windy sidewalk outside the hotel. Then a group of activists attempted to enter the hotel, petition the management and demand that Cruz and Arias be given back their jobs. Hotel employees did not approach the hotel but stayed on the sidewalk to avoid being fired by management.
As can be seen in the video below, the protesters never entered the premises. Instead, the doors were locked and private security prevented entrance to the hotel. A few minutes later two Providence police officers arrived, and the crowd dispersed.
Protesters vow that until the Procaccianti Group sits across the table and deals fairly with its workers, protests and boycotts will continue, no matter the weather.
On a personal note, keeping the camera dry under such conditions is extremely difficult, but the results were with the effort.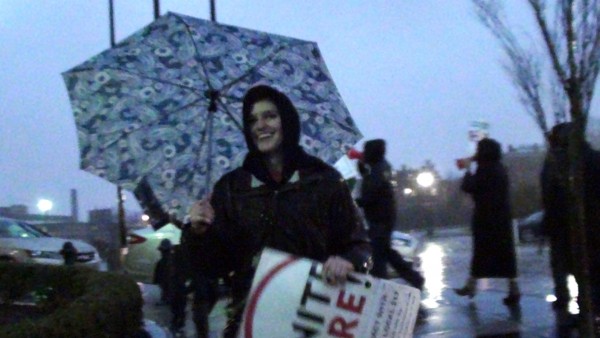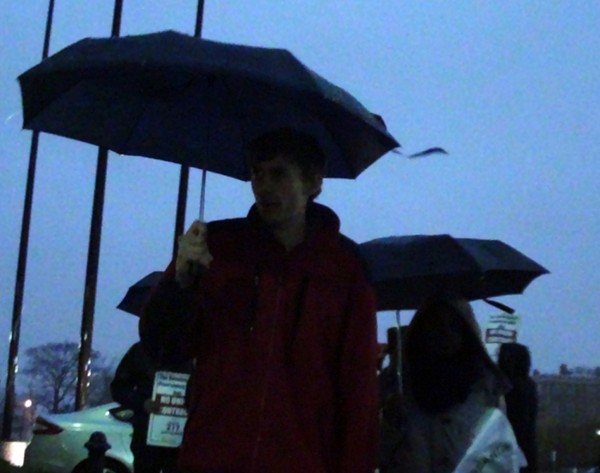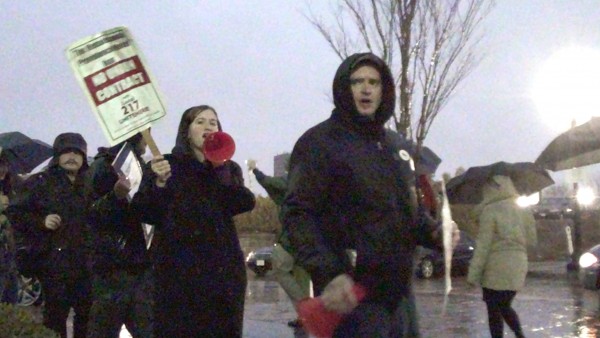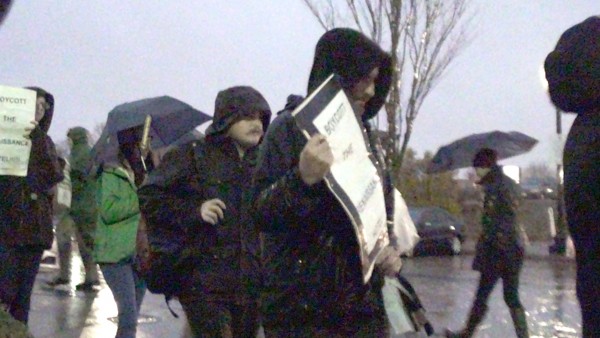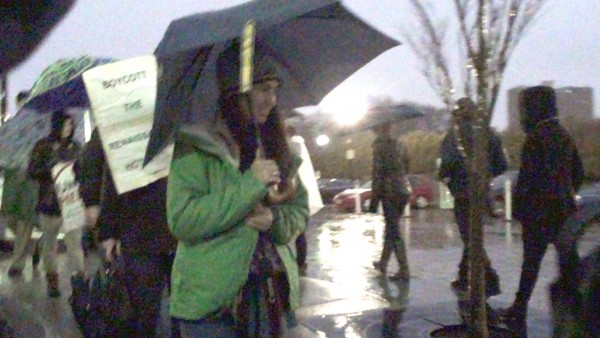 ---
---
Support Steve Ahlquist!
Hotel workers, supporters protest firings in the pouring rain

,