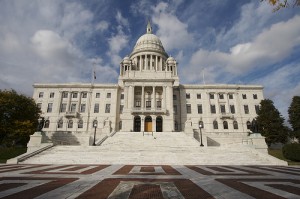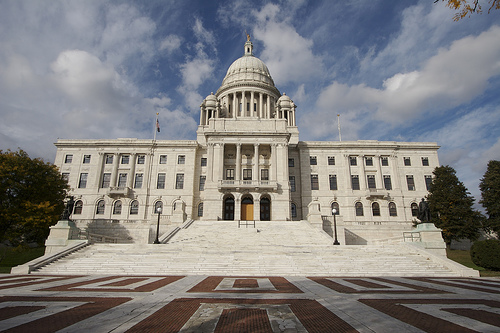 As House Democrats emerged from a closed-door caucus on Tuesday afternoon concerning the budget proposal, a picture began to develop of what might be included in the annual spending bill which will be released Thursday.
"There's probably not going to be tax increases," said Frank Ferri, a progressive Democrat from Warwick.
But he and other lawmakers said restoring funds cut last year for the developmentally disabled, DCYF and to nursing homes are being considered. One House member said in the closed-door caucus this year's budget proposal was referred to as "the year of restoration."
The big debate of this year's budget meeting could be $2.6 million the governor's office requested as part of the final settlement with Central Falls retirees. Part of the deal receiver Bob Flanders negotiated with the retirees called for the General Assembly to contribute to their retirement costs.
"My concern is it could be a slippery slope," said Jamestown Democrat Deb Ruggerio. Several legislators told me they worry that it could set a precedent for other struggling communities to ask the state to appropriate funds as part of a deal with pensioners.
House Democrats also hope to include more money for public education, a Chafee initiative, to help expedite the new school funding formula. "It's been a priority of the governor's since Day One," said Director of Administration Richard Licht.
It doesn't seem like it will be funded by an increase in the meals tax, as was proposed by Chafee. "I'd say that's dead," one legislator told me after the caucus meeting.
Public transportation supporters made a big push for more operational money this year, but it seems, if anything, there will only be money for new buses.
Finance Committee Chairman Helio Melo, who has been logging long hours as of late putting together the budget proposal with staff, said this year's bottom line will be helped by a one-time windfall from this year's Poweball winners, which will inject an additional $15 million into state coffers for the next fiscal year.
The House Finance Committee will consider the budget on Thursday at the rise of the House. A summary of the proposal will be released earlier in the day.